Lionel Messi will leave Paris St Germain at the end of the season, manager Christophe Galtier has confirmed.
The seven-time Ballon d'Or winner will make his last appearance for the club in their final Ligue 1 outing of the campaign against Clermont on Saturday.
The 35-year-old's departure after two years at PSG had long been anticipated and it was officially communicated by Galtier at a press conference on Thursday.
"I will take away that I have had the privilege of coaching the best football player ever, Leo Messi," said Galtier in remarks published on the club's website, psg.fr.
"Saturday will be his last game at the Parc des Princes. I hope he will be welcomed in the best way possible."
Messi left Barcelona for PSG amid a financial crisis at the Catalan club in 2021.
The Argentinian World Cup winner has helped the Parisians to two Ligue 1 titles but, despite some impressive statistics this season, his relationship with the club appeared to have soured.
Last month, he was suspended for two weeks after making an unauthorised trip to Saudi Arabia.
He has since been linked with a future move to the Middle East country, as well as the United States and a return to Barcelona.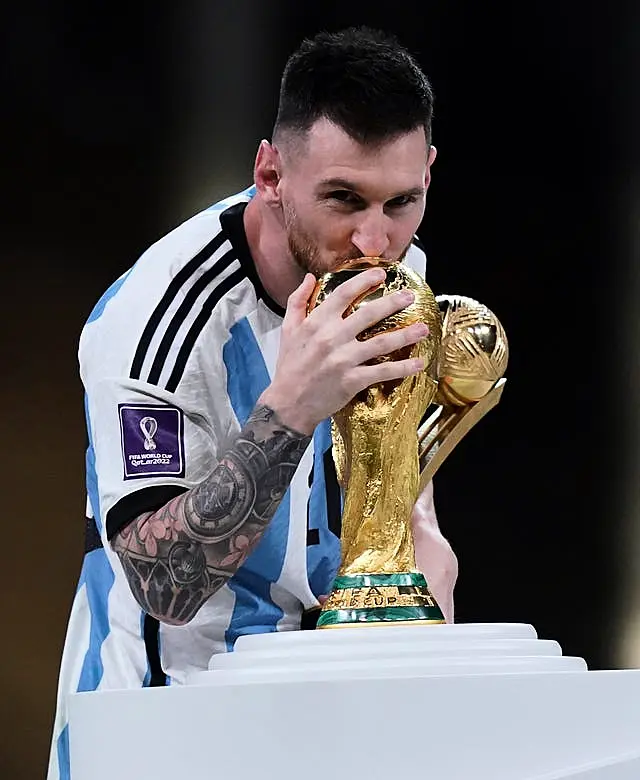 Galtier was keen to pay tribute to his on-field contributions.
He said: "He has always been available, always present in the training sessions.
"Despite the remarks or criticisms that I don't think were justified at all, he has always been at the service of the team, both as a provider of assists and as a goalscorer.
"He is 35 years old, there was a World Cup in the middle of the season. His stats outside of the World Cup, correct me if I am wrong, but I think he is on 21 goals and 22 assists, which means he has (contributed) 43 times this season."