Gareth Southgate defended Marcus Rashford's decision to jet off to the United States after pulling out of the England squad through injury.
Few in world football are in greater form than the rejuvenated Manchester United forward, who has scored 19 goals in 25 appearances since his impressive World Cup showing.
Qatar saw Rashford make his first England appearances since his shoot-out miss in the Euro 2020 final against Italy, which was followed by a challenging year in terms of form and fitness.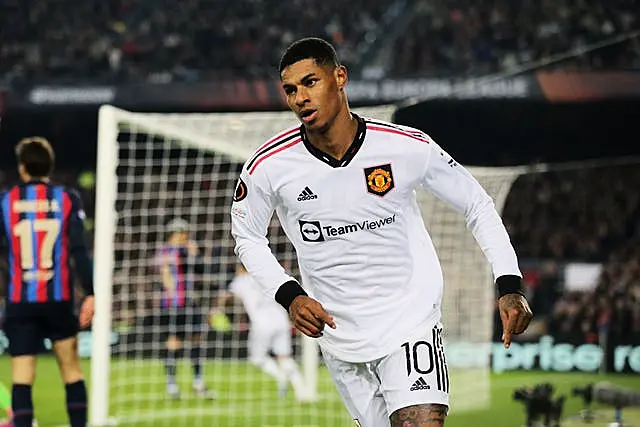 The 25-year-old was called up for March's European qualification doubleheader against Italy and Ukraine, only to withdraw after picking up a knock in the FA Cup quarter-final against Fulham.
Rashford was in New York when England were winning 2-1 in Naples, where Southgate said "when you haven't had him that often then it's different to being a loss".
The England boss clarified: "I was asked the other day did we miss him and it was semantics of words, really. But he's in good form, we'd love to have had him as an option for this camp but we haven't got him.
"Always then I have to think what's the best solution and it's opportunities for other people."
Asked about Rashford walking around New York rather than linking up with England, Southgate said: "I wouldn't think the levels are quite the same!
⛲️🇺🇸 pic.twitter.com/e94ZrppFBG

— Marcus Rashford (@MarcusRashford) March 23, 2023
"Once he's ruled out of the squad, it's entirely up to him how he spends his time.
"The players don't get a lot of break, so I think for all of them, once they've got a little bit of time… I'm sure our players will be flying off wherever after tomorrow's game. If they get 48 hours with the schedule as it is, I think they have to take advantage of it."
It is not the first time Rashford has withdrawn from a squad, but Southgate diffused the suggestion it could harm his chances of future call-ups.
"We always make a judgement on how people are playing and he's obviously played a lot for us," he said.
"He's over 50 caps now for England and close to 50 of those have been since I've been the manager.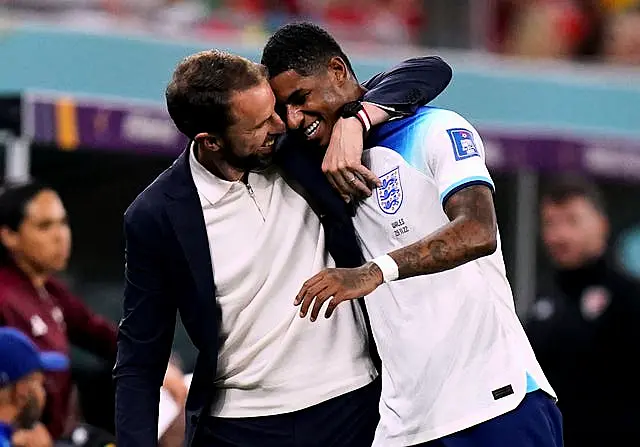 "I've known him a long time. I know what he's capable of. It's good to see him in the goalscoring form he's in.
"When he's getting a chance at the moment, you're expecting him to score.
"There's been a period in the last couple of years where he's not been as hot as that and that's been frustrating for everybody to see but he is in good form and we hope that can continue."
Another forward that withdrew from England duty this month through injury was Folarin Balogun, who had been called up to the under-21s squad.
The Arsenal youngster has shone on loan with Reims in Ligue 1 this season, with the 21-year-old's 17-goal haul only bettered by Kylian Mbappe and Jonathan David.
Balogun – who is eligible to represent England, Nigeria and the United States – posted an Instagram story shortly after Southgate named his squad that said "in life, go where you're appreciated".
Perhaps that was unrelated but US interim boss Anthony Hudson confirmed he held talks with the New York-born striker in Florida this week.
Southgate said: "I haven't yet (spoken to Balogun) because to this point, he has been with the under-21s and very happy.
"Clearly other nations have been quite aggressive in their recruitment and what they are offering.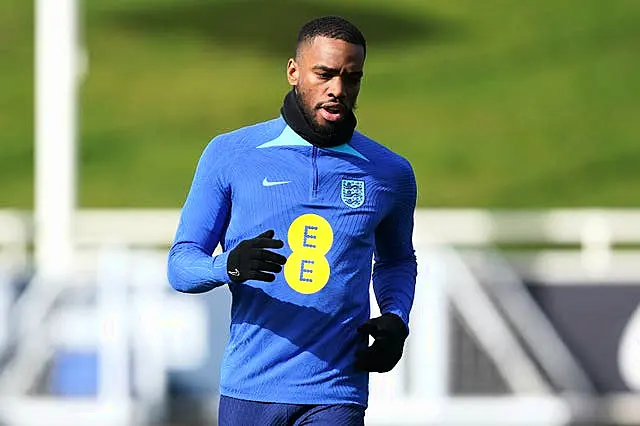 "That, in my experience of history, has sometimes been really successful for the players and sometimes hasn't worked out. I've seen countries cap players at 16 or 17 and they've disappeared.
"In the end, as a player, I think you back yourself but you have got to ultimately make the decision.
"We would like him to give it some time and if he is progressing the way he is and continues that progression there will be opportunities for him but I cannot offer him that this week.
"I think if we did, I don't think that would be fair on Ivan Toney who has scored the goals he has in the Premier League.
"Flo we like. He has obviously not had an opportunity in the Premier League, yet, so we have to weigh up those goals to Ivan, for example, or Ollie Watkins, or Eddie Nketiah who has done really well with the opportunity he has had at Arsenal."