Antonio Conte has reiterated his calls for patience and to be given time to improve Tottenham after Thursday's 4-2 Premier League defeat at Manchester City.
The boss highlighted his frustration with Spurs' recent performances ahead of Monday's trip to Fulham, where they will look to turn their form around.
Conte called Tottenham's situation a "process" amidst murmurs of a potential exit from the club when his contract expires in the summer.
He said: "My task here is to build, to help the club and try again to build a solid foundation and then to improve step by step to become competitive and to fight for something important.
"I understand this and in the moment you understand this then for sure you have to put your heart, your mind, your head to (the fact you will) lose some games more than the past because you need a process.
"You need a process, you need patience, you need time and this is what I can tell you.
"The players are doing everything to try to improve themselves but I know that we need time to improve, to improve this process and to become stronger than now but if you ask me which is our target, the next target is to get three points."
Tottenham have conceded 21 goals in their last 10 Premier League matches and Conte acknowledged that is the form of a team fighting relegation, not hoping for Champions League qualification.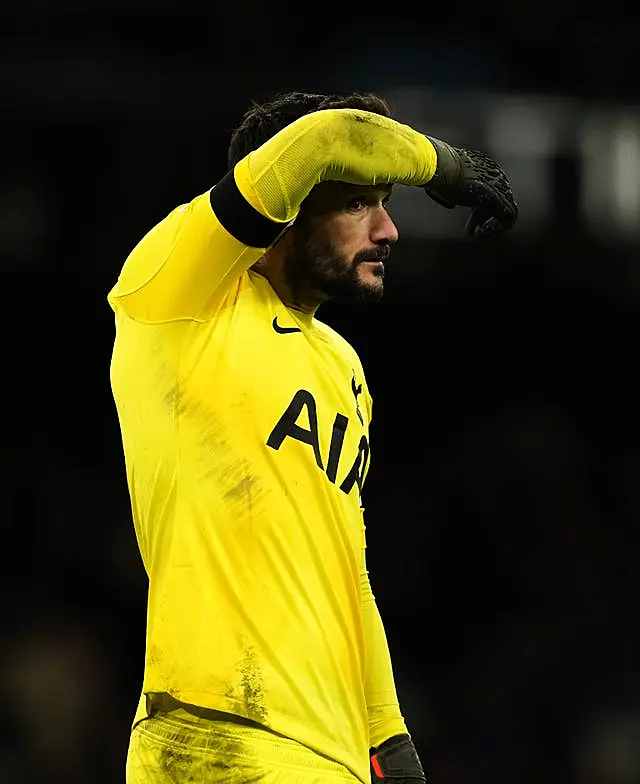 The four goals shipped in one half at the Etihad has seen the Italian point to his team's poor defensive record as the root of their problems, an area historically resolute in teams managed by him.
Conte said: "Compared to last season, we need to find the solidity, the desire, the will to defend strongly and not concede a goal.
"I repeat, the only situation I see worse than last season is the goals we conceded because we produce chances, we score and the problem is that we're conceding many goals."
A defeat on Monday could see Marco Silva's side leapfrog Spurs in the table, denting their top-four hopes.