Claire Richards has said she feels "lucky" to be going through perimenopause right now.
The Steps singer, 46, said on Good Morning Britain: "I feel quite lucky to be going through it [perimenopause] in a period where others have spoken out about it already. There's a lot more information for me to find.
"And I think half the population is going to go through at some point and I was surprised at how little we know as women about perimenopause, menopause, [or] anything that happens to us.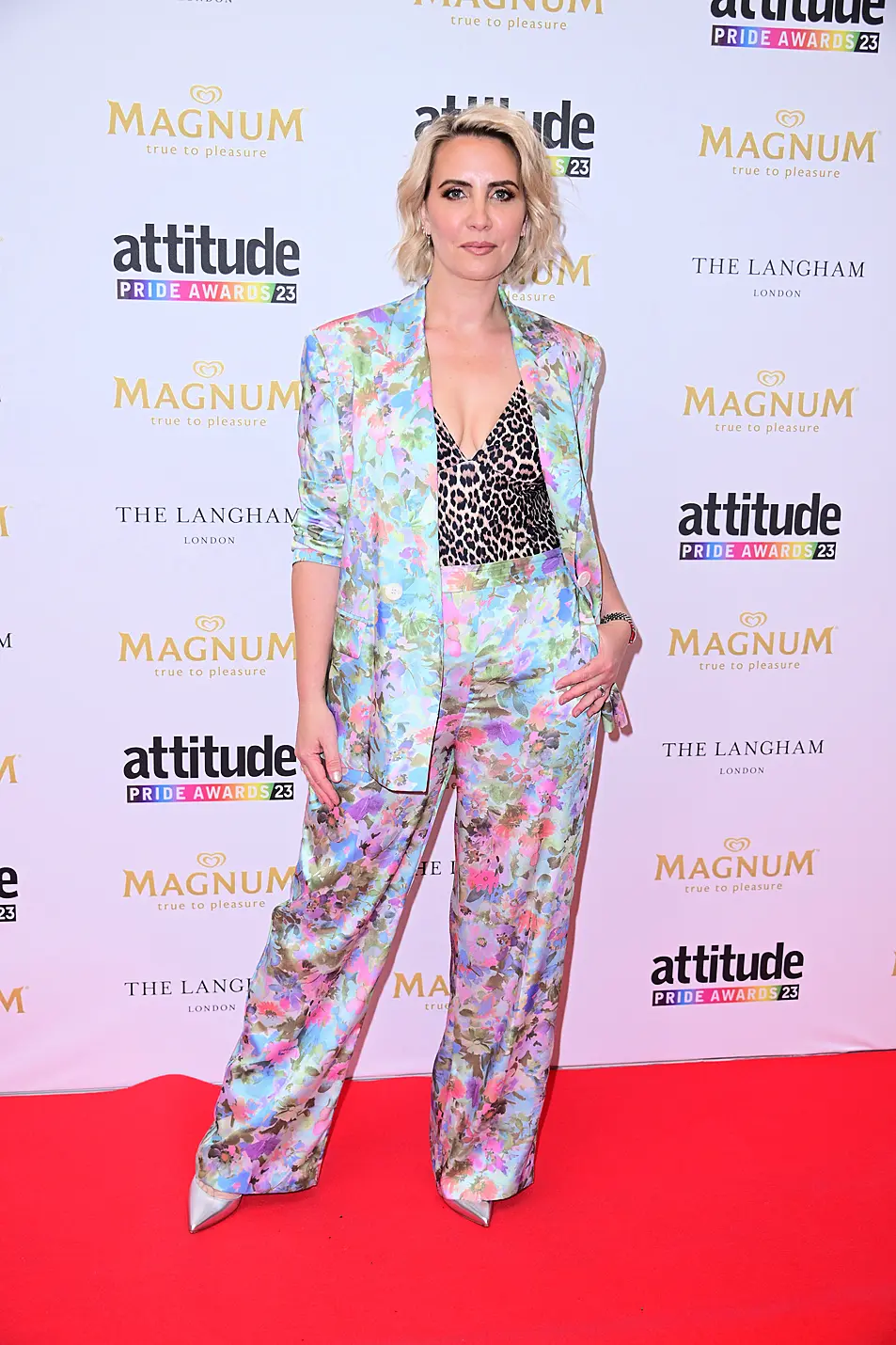 Here's everything you need to know about perimenopause…
What is it?
Perimenopause is the transitional period before menopause, and can occur any time between your mid-30s to mid-50s.
According to The Menopause Charity, menopause is when your ovaries stop producing eggs and your hormone levels fall.
Perimenopause is the gradual process before this when your ovaries start to slow down, and The Menopause Charity says it can last for a few months or several years.
Menopause begins when you have not had a period for 12 months, the NHS states.
What are the symptoms?
The first symptoms of perimenopause are usually (but not always) changes in the normal pattern of your periods, the NHS says.
Otherwise, the symptoms are very similar to what women experience once they have reached the menopause.
Everyone experiences perimenopause differently, but according to the NHS, mental health symptoms can include mood changes, anxiety, low self-esteem and brain fog.
Common physical symptoms can include hot flushes, restlessness, heart palpitations, migraines, muscle aches and joint pains, weight gain, dry and itchy skin, reduced sex drive, vaginal pain and dryness, and consistent urinary tract infections (UTIs).
What helps ease the symptoms?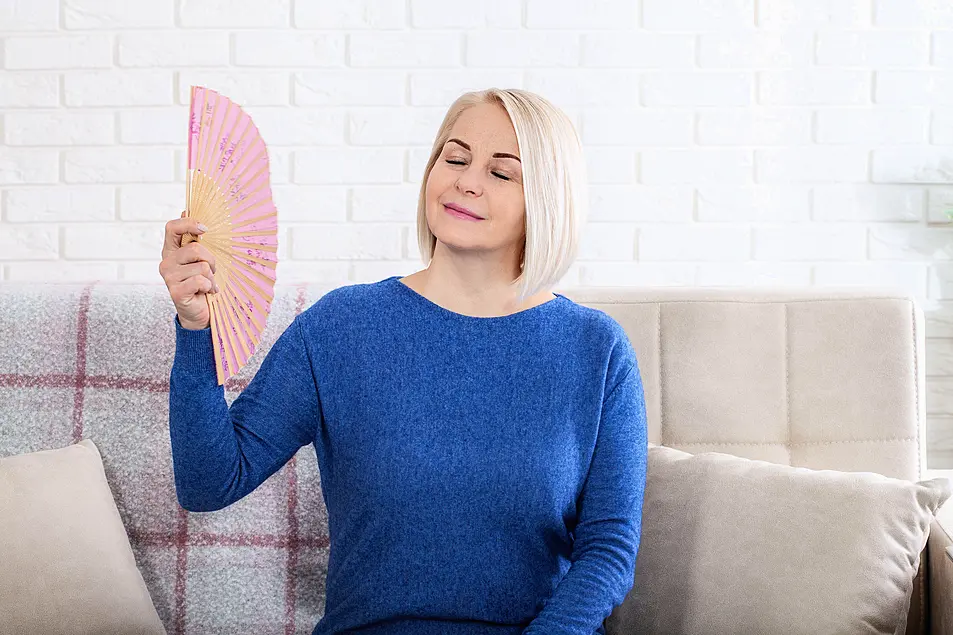 Lifestyle adjustments can help ease perimenopause and menopause symptoms.
The NHS advises plenty of rest, a healthy diet, regular exercise and doing relaxing things, as well as steering clear of alcohol and cigarettes. Vaginal moisturisers or lubricants can help ease vaginal dryness.
Speak to your GP if you are concerned about your symptoms. Hormone replacement therapy (HRT) can be prescribed for people going through both perimenopause and menopause, replacing oestrogen as hormone levels start to drop.
Talking therapy (CBT) is another option, and could help with symptoms including low mood and anxiety.