Musical star and Broadway legend Idina Menzel said she has a "profound connection" with the LGBTQ+ community.
The 52-year-old performer – recognisable to millions as the voice of Elsa in Frozen and the original Elphaba in Wicked – added that her "friends in the queer community" have impacted both her approach to life and her career.
"There's a profound connection and it's quite emotional for me. I look back on my career, ever since 1995 in the Off-Broadway show Rent in New York City, where I played a bisexual woman, Maureen.
"[The community] has just taught me so much about the kind of life I want to lead, through their courage and bravery. They choose to live an authentic, honest life," Menzel told PA Media, speaking ahead of her Pride in London performance this weekend.
"I don't feel that my career would be as it is if it wasn't for my friends in the queer community."

As a parent, Menzel said she is keen to raise her son, Walker, to see the importance of inclusivity too. But at age 13, she added that he and his peers are already a step ahead on this front.
"My son and his friends don't really need too much [guidance]. It's almost like they don't understand why we're having the discussion – their friends are their friends, no matter how they identify," Menzel explained.
"I do a good job in my house, but I think it's a testament to our kids, and how kids are just born to love each other. It's us, grown-ups that somehow poison that."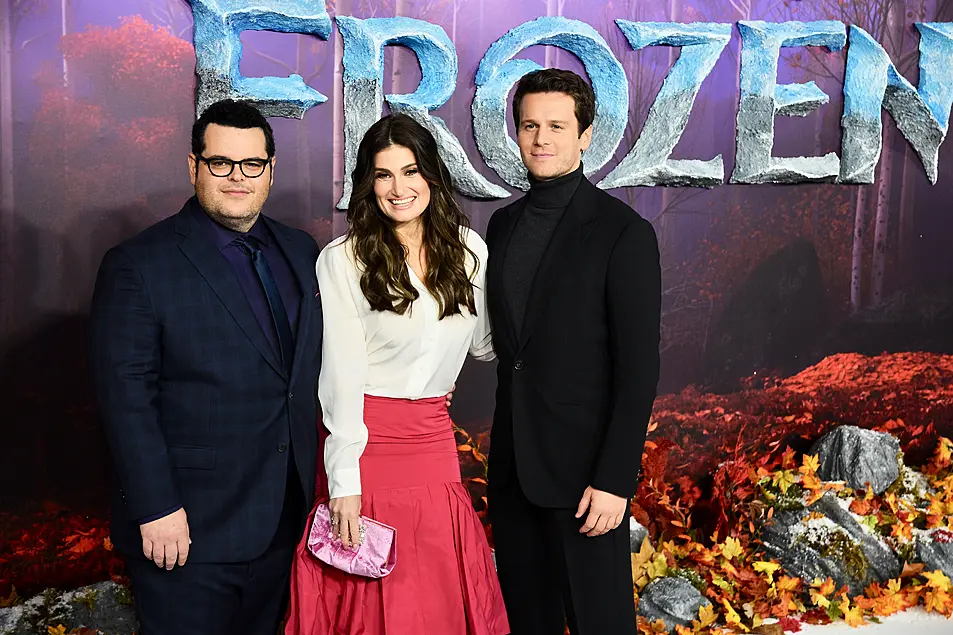 LGBTQ+ representation in the media is something she believes is important too.
"It's important even more so now. It's about representation and visibility and diversity – the more that people can see themselves in media, the more understanding and empathy there is in society. It's all a snowball effect, and so many more people are vigilant about telling real stories now," said Menzel – who played the mother of Rachel Berry (played by Lea Michele) in musical Fox series, Glee.
The show marked a significant change in the portrayal of LGBTQ+ characters on screen, featuring openly gay teenager Kurt Hummel (played by Primetime Emmy winner Chris Colfer), years before same-sex marriage became legal across the US.
On the topic of representation, Menzel added: "Especially for our trans youth, I think in this time and this world that we're living in, it's imperative that they feel represented in our journalism, in our media, in our storytelling, our legislation. And so I think that Glee, Rent and so many shows have led the way.
"But we have so much more work to do. We've made so much progress, and then we've taken so many steps back too."
There has been much speculation among fans on the sexuality of Disney heroine Elsa, a character voiced and adored by Menzel. With a third instalment of the much-loved movies is in the works, does she think more will be revealed?
"I do not know the script whatsoever – I only know that we are being asked to reprise our roles for Frozen Three," Menzel said.
"I will say that I trust our creative team wholeheartedly. They love Elsa very much and we all would like to see her have a real partner in her life."

Returning to London to perform at Pride, Menzel said she is excited to be giving something back to the community.
"London is one of my favourite cities in the entire world, and I'm honoured to be invited to perform because it gives me an opportunity to really express my gratitude to the LGBTQ+ community, to all my friends and family, there and all over the world," she continued.
Having spent several months in London playing Elphaba in Wicked at the Apollo Victoria back in 2006, she said she knows the city and its LGBTQ+ community well – and credited her time here for helping her relax her rigid "good girl" rules around work.
"I can't party too much and sing the kind of notes that I have to sing and do eight shows a week!" she said laughing.
"[However] on the West End, my British friends and Australian friends taught me that you can actually have a good time after work and still do a good job. It took me a few years in work until I learned that wonderful lesson; that the pub is also good for the soul."
That was not the first big lesson her theatre career taught her about embracing life and doing what you love. On the eve of Rent's 1996 debut in NYC, Jonathan Larson, the creator and composer of the show, died suddenly from an aortic dissection – a tear in the inner layer of the aorta – at age 35.
This loss struck the theatre world and influenced the rest of Menzel's life.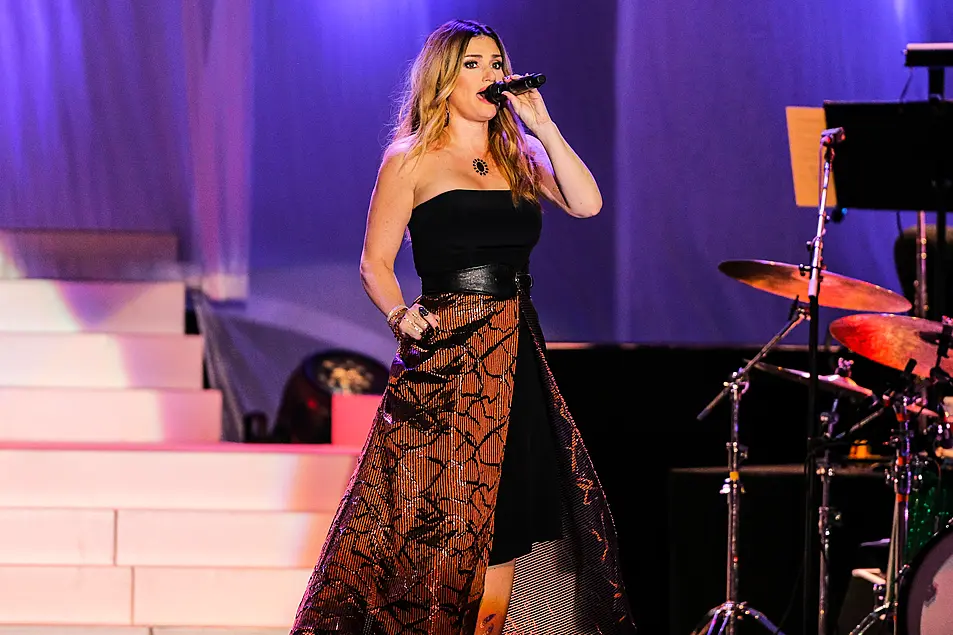 "My career started with this beautiful show called Rent, which is all about not taking things for granted, living in the moment… Celebrating who we are, being artistic, having integrity, and a connection to our community," she recalled.
"Having lost Jonathan Larson in the middle of all that has set a real precedent for how I've wanted to proceed and try to live my life, personally and professionally.
"I've learned from Jonathan Larson and Rent that the more we can step out of ourselves and focus on the people we love, the more our perspective changes. So as a mother, it actually liberated me to have a child because it gave me something else to put my attention on other than myself."
As for the influence she hopes to have on her son, Menzel continued: "I want him to see a woman doing what she loves to do for a living, and I want him to do that too.
"Motherhood for me has been a wake-up call to living. It takes the weight off of being perfect, because when you're a mother, you're handling so many different things.
"If my son gets sick in the middle of the night, I'm not going to not hold him, just because I'm afraid of getting a cold. I'm going to be with my son – and if I get sick, I get sick. If I can't sing perfectly that night, well then that's how it is.
"So it takes the pressure off as a performer, as a woman to be perfect, and puts your priorities in order."