Paul Lynch has said being shortlisted for the 2023 Booker Prize is "truly transformative" for a writer's career.
The 46-year-old, who lives in Dublin, was given the nod on Thursday at the newly reopened National Portrait Gallery in London alongside fellow Irish author Paul Murray.
Speaking on Friday, Lynch said: "I think that you secretly dream of such things happening, but you don't truly expect it to happen.
"I was in the National Portrait Gallery last night and a couple of times I actually just caught myself and I said: 'This is actually happening, I'm here'.
"It's truly transformative for careers. If you look at so many great titans of Irish literature now, many of them had their names made by being shortlisted for the Booker."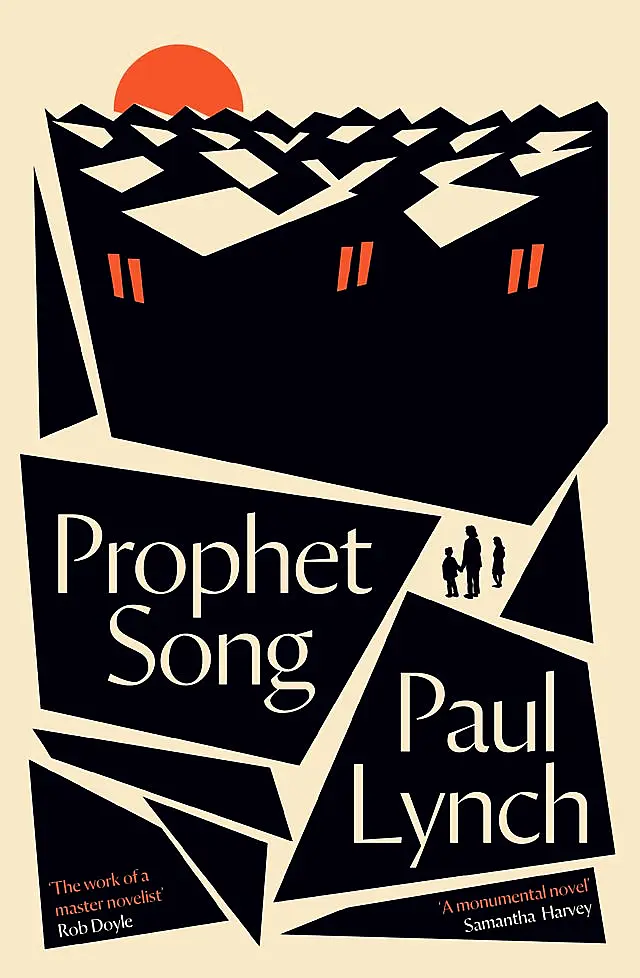 The author, who has been named for Prophet Song which is about a mother-of-four scientist whose husband is taken away by the newly formed Irish secret police, was on the same flight with Murray, recognised for The Bee Sting.
Lynch said: "Ireland is so small that the two of us (were) sitting on the same plane by accident, seated two seats away from each other, that's how small Ireland is.
"We went for a lunch in Soho in a French restaurant, we just kept looking at each other across the table going: 'This is happening, this is actually happening', because it doesn't feel real, until you go into the room and you hear your name called."
Reflecting on the growth of Irish writing, he said that it comes down to "tradition", before adding: "We have an innate sense of freedom with the English language that you might not find in British writing… (maybe) in some quarters.
"As much as I admire British writing… I think Irish writers feel that we can push the language into dangerous places… certainly English language is built upon the syntax of the Irish language so there's just that sense of plasticity with the language."
He also said that bursaries provided to artists in Ireland along with tax exemptions has allowed for people to concentrate on "putting your best work onto the page".
"I think Irish writers, think of ourselves as global writers, rather than just Irish domestic audience writers, we think of ourselves on the global stage now and so that's why we write bigger themes, bigger novels, perhaps," he said.
However, Lynch says he is not thinking too much about the future which could bring TV and film productions of his work or even winning the Booker.
The author, who was born in Limerick and grew up in Donegal, said: "I tend to just look at the good things that come to me and I'm thankful for those and film and TV is a whole other thing and if that were to happen then great.
"This day, last year, I was on an operating table for cancer… so that changes you, my sense of gratitude for everything now is just very rich.
"I think when you're a younger writer, you look around thinking 'Oh, I haven't got this'. 'This hasn't happened for me'.
We are over the moon to share that Prophet Song by @paullynchwriter has been shortlisted for the #BookerPrize2023 @TheBookerPrizes 🎉

A huge congratulations to Paul and all the other shortlisted writers! https://t.co/MyozErEkvB pic.twitter.com/a7gaIZS3QU

— Oneworld Publications (@OneworldNews) September 21, 2023
"You're sort of worried for your career and now I've just reached a place where I'm just happy with what comes along and thankful for everything and I have my health now and I hope that it lasts."
He added that he has been "declared" cancer free after being diagnosed with the condition in his liver, and is having a preventive immunotherapy treatment.
He was asked about being one of three Pauls – which also includes American author Paul Harding, who is recognised for This Other Eden – on the Booker Prize list.
Lynch responded saying he has "nothing to say" except for it being a "random and strange phenomenon".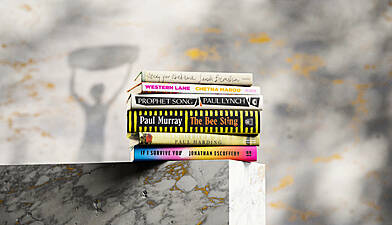 Ireland
Booker Prize: Irish authors Paul Lynch and Paul Mu...
He also described Prophet Song – which is a tale of a tyrannical government – as being inspired in part by the global "liberal democratic slide".
Lynch said: "So a lot of people have said to me, 'Oh, is this book a warning?' You can read it that way but at the same time, it doesn't need to be a warning because it's actually already occurring."
Shortlisted authors received £2,500 and a bespoke bound edition of their book – and the winner will be announced on November 26 at an awards ceremony held at Old Billingsgate in London where they will receive £50,000