Ayda Field Williams says setting up her own clothing line was a "full circle moment".
Field Williams, 44, set up athleisure label Ayda Activewear last year, but it's only recently she realised it was meant to be.
"It's a nice full circle moment – my great grandparents were immigrants to America, they met as factory workers when they were about 12 and 13," Fields Williams recounts.
"They had no money, they didn't speak the language – and they were married by the time they were 15 or 17. They created a little fashion empire between the two of them – she would do the designs, and he would manufacture."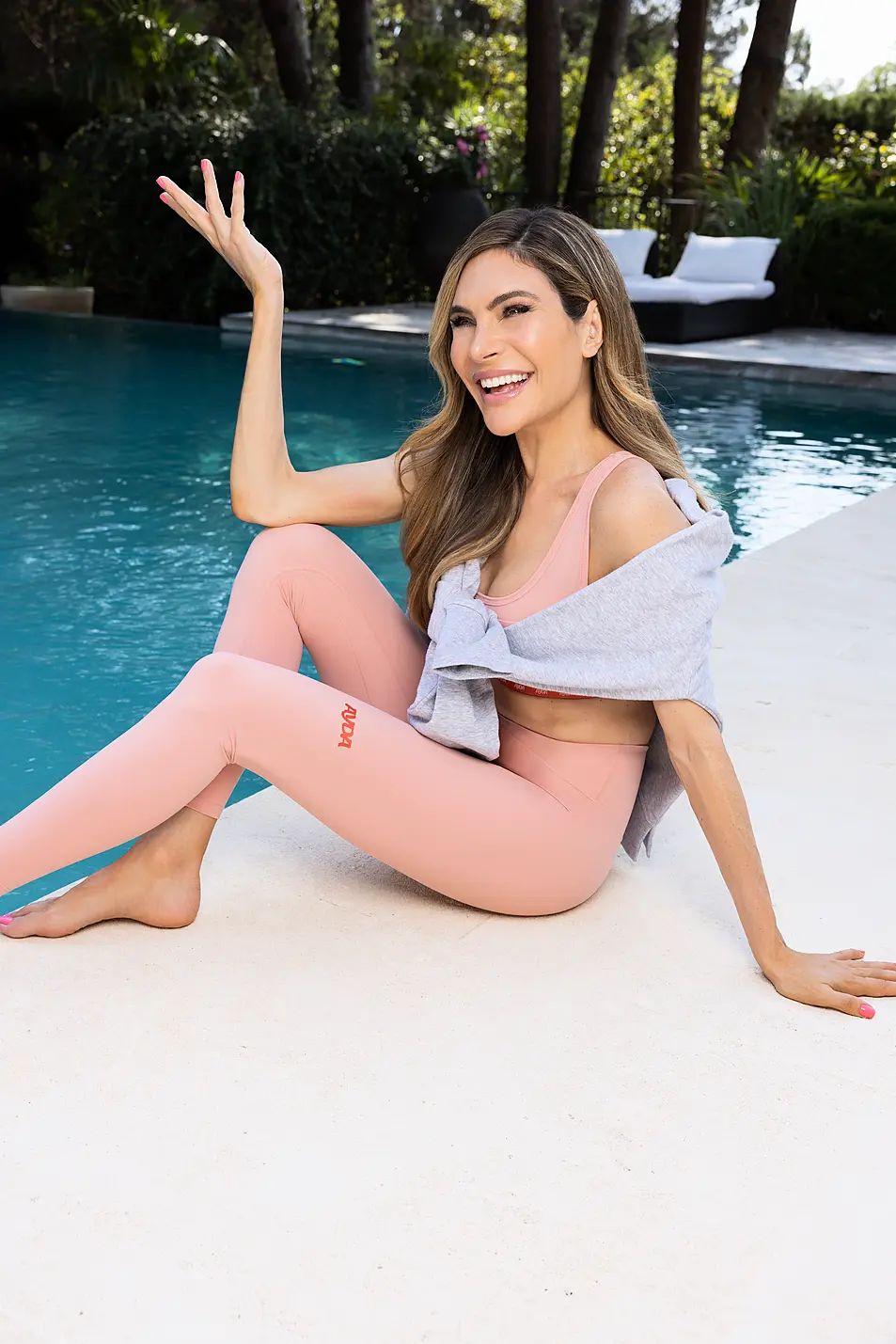 The link only occurred to Field Williams recently, and she says: "My great grandparents would be really proud that their great granddaughter is in the schmatte [the Yiddish word for 'rags'] business. It's in my blood."
But it wasn't an easy road for Field Williams to get there. The actor – who appeared in Noughties comedy-drama Studio 60 on the Sunset Strip and Fresh Meat in 2016, and married singer Robbie Williams in 2010 – says she "always wanted to do it, but I thought I had no right to do it – I wasn't in fashion, I wasn't a businesswoman, I wasn't a tech start-up person, I wasn't Silicon Valley money or VC money. I thought people like me don't do that."
Imposter syndrome slowed Field Williams down – until the pandemic hit.
"My mum had just been diagnosed with cancer, which was really scary. We were locked in the house and the world was really scary, and I was sat there with my thoughts.
"I think in the face of all the fear and all the things that were happening in my life that felt so unsafe, the voice of insecurity and the voice of doubt became almost irrelevant. It was so trivial in the face of what was going on in the world and in my life.
"I didn't have room for that kind of fear, and the fear of failure – because I didn't know if we were going to make it. None of us did. And I didn't know if my mum was going to make it."
Good-natured swearing peppers Field Williams' excitable answers, and this is what she calls her "f*** it aha moment".
She says: "I also have to credit Rob, too. He couldn't perform – here's someone whose whole passion and livelihood has been taken from him abruptly, and he was figuring out what that looked like for him. I would see him doing art in the dining room – he turned our whole dining room into an art studio.
"He was drawing all day and he has no background in art, but that was how he was expressing his music, his art at the time. Watching him free fall into something completely outside of his comfort zone, and being in this state of free fall in the universe and in my own personal life – I decided to free fall into it. So I just said f*** it. Let me try."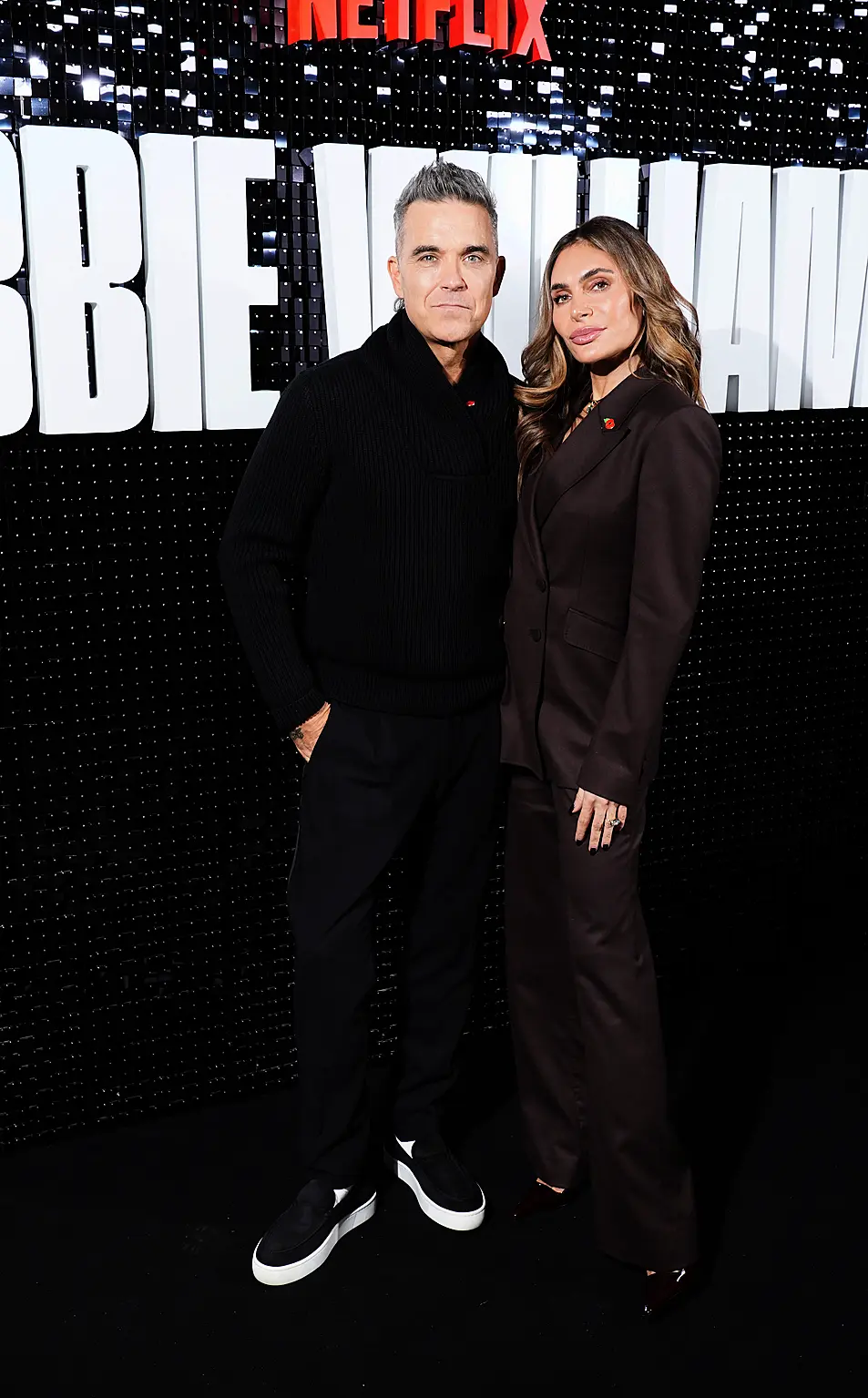 Over a year after launching, has Field Williams got over her imposter syndrome?
"It's always lurking in the background of anything you do – that's probably what prevents you from tipping into hubris. But I don't think I'm listening to it very much."
Field Williams shares four children with her husband: Teddy, 11, Charlie, nine, Coco, five, and Beau, three, and she says the couple "always" bonded over fashion.
"He's a little fashion peacock himself, so I appreciate his feedback," she says – while adding with an explosive laugh: "Let's be honest, he dresses better now that I'm in his life."
"He's a klepto, but it does look good on him," she admits. "But I'm very lucky he appreciates fashion, because he can get excited about it with me."
We speak the morning the Netflix documentary, Robbie Williams, drops, and Robbie has just flown to Australia to tour – leaving Field Williams discovering he'd nicked her socks.
Looking back, it feels like an inevitability Field Williams took this path.
"I always loved clothes, much to my mum's chagrin. I loved clothes too much," she says – and it's hereditary.
"I had a grandmother who was incredibly fashion forward; even in her 80s she was wearing young designers in Paris, drinking until two in the morning with a bunch of cool fashionistas. She was a real inspiration to me. I think her love of fashion and her fabulousness trickled down… And I'm grateful to her for that."
But now, Field Williams is looking towards the future and the next collection she'll be designing.
Every time she gets to see her clothes in the flesh, she says wryly: "It feels like Christmas all over again. It's like a mini birth every time without all the vaginal tearing – it's wonderful."
Visit shopayda.com