Minister for education Norma Foley has insisted that support will be in place for schools for as long as they are required, as principals focus on supporting pupils after the fatal Clonmel crash.
Mass services on Sunday honoured Luke McSweeney, 24, his 18-year-old sister Grace McSweeney, Zoey Coffey and Nicole Murphy, both also 18, who died while on the way to celebrate exam results.
A prayer vigil is to be held in their memory in Kickham Plaza at 6.30pm on Sunday, led by the local clergy and the Mayor of Clonmel, Richie Molloy.
On Monday at 10.30am, a Mass in their honour will be offered and broadcast on RTE News Now, according to Father Michael Toomey, who is a chaplain at CBS High School.
Members of the public will also have the opportunity to sign books of condolence at council offices from 11am on Monday.

Ms McSweeney has been described as "thoughtful, considerate, and hard-working" and "a gifted gymnast and a dancer".
Clonmel Majorettes said Ms McSweeney had been a dedicated member of their club "for many years", and was "a great talent in both dancing, baton and gymnastics".
Ms Coffey has been remembered as "warm and vibrant", and "a diligent worker" who was popular in the school.
Ms Murphy was said to have been "kind, gentle and witty", and "a trusted and loyal friend".
CBS High School said in a statement that they were devastated at the loss of their past pupil Luke McSweeney, and said they were supporting his and Ms McSweeney's younger brother David, a fifth-year pupil at their school, as well as third-year pupil Ryan, brother of Ms Murphy.
Fr Toomey described Mr McSweeney as a "quiet young man", and a rugby player with "a great sense of humour".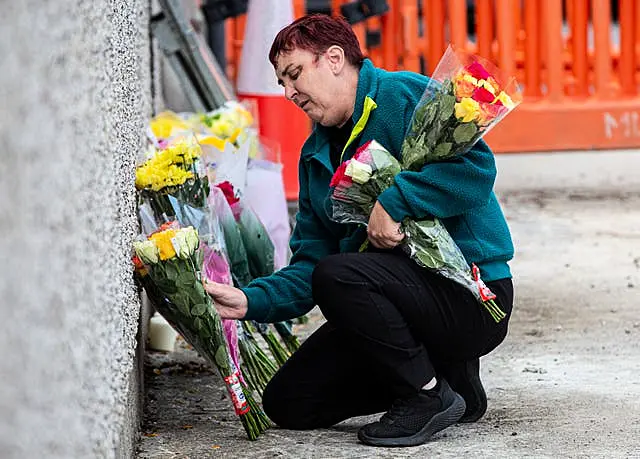 On Sunday morning, students attended Loreto secondary school and Presentation secondary school, where the three teenagers attended, to mourn together.
Loreto's principal said teachers greeted students with open arms.
"They're welcoming their students in grief this time rather than in joy as we did on Friday," Loreto principal Anne McGrath told RTÉ Radio.
"Those hugs were there on Friday in happiness (at the exam results), and today they're in consolation."
She said that students were on their way to Carlow to celebrate their exam results on Friday when they heard about the fatal crash and returned to Clonmel.
"Some of the girls were already in Carlow, some were on the way. Some, ironically enough, we're playing a football match and were on the way by car and they just said to me that they just turned around.
"They came home, their parents supported them, and they wanted to be together.
"There was a lot of unknowns initially and it was very important that they were together, so that is what they have done since then… That's how they've gotten through until now, because they can cry and grieve together."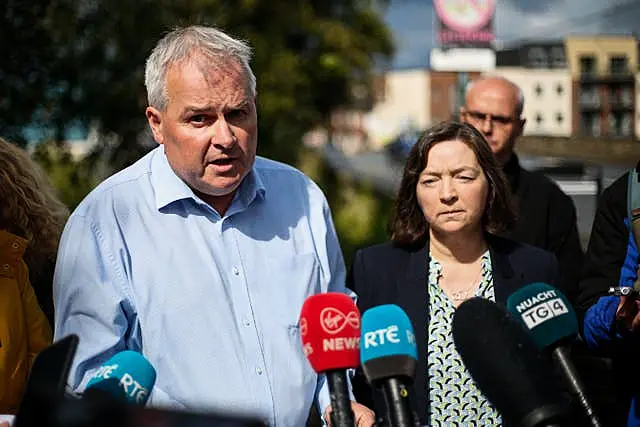 Michael O'Loughlin, head of Presentation Secondary School, has asked the education authority that issues college offers to give leeway to students from Clonmel in the wake of the tragedy.
The Central Applications Office (CAO) is due to issue university and college offers to school leavers on Wednesday, following the release of Leaving Cert results on Friday morning.
"On Wednesday, the girls will get their CAO, and we'll probably be dealing with funerals as well," Mr O'Loughlin told RTÉ Radio.
"It's going to be a big time for any student and sixth year to leave home to go to college, and now with that devastation with them, I would hope maybe the third-level colleges will be aware of this – that there will be students coming from Loreto and Pres, and they will support them as well."
Mr O'Loughlin said he hoped the CAO would give "a bit of leeway to students" who have to make a decision on whether to accept or not accept college places, "because their focus at the moment is just on bereavement and the days ahead".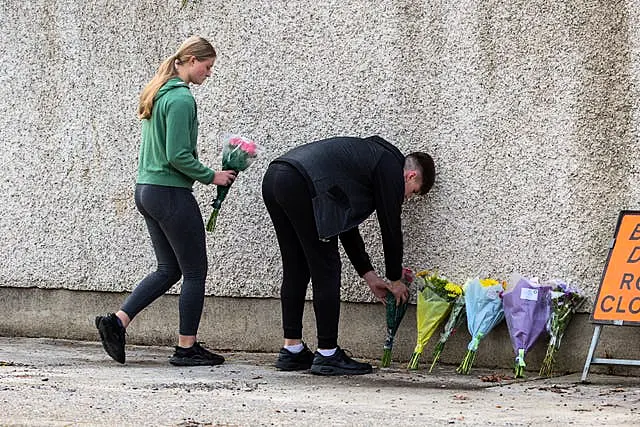 Norma Foley said that best practice is for school staff to offer immediate support within the "familiar" setting of the school, with the National Educational Psychological Service offering further support if needed.
"Those services will be in place as long as they're required by the schools, and we're very cognisant of the fact that different schools will have different needs," she said.
"I'm very conscious that the class of 2023 have technically moved on from the school but it is so important that they would know that the school continues to be there for them, the door of the school is always open to a student, whether they are an immediate student, or a past student, and so the supports will be ongoing as they're required."
When asked about other tragedies involving school leavers that took place this summer, the minister said she had engaged with some of those schools involved.
"I've always been struck where they have pointed out that they have been raised up, their hearts have been lifted by that enormous solidarity from other schools.
"I want to acknowledge the wider community as well, it is phenomenal what you see wider communities do."
President Michael D Higgins and Taoiseach Leo Varadkar were among those who expressed their sympathies, with Mr Varadkar saying the nation is in mourning.
Gardai are appealing for witnesses and said their investigation is focusing on preparing a report for the local coroner.
Adverse weather conditions at the time of the crash, including heavy downpours at the scene when first responders arrived, will be considered as part of the inquiry.