Sinn Féin's finance spokesperson Pearse Doherty has said the State can lend a "helping hand" by supporting a proposal for mortgage interest relief of up to €1,500.
Speaking during Leaders' Questions on Thursday, Mr Doherty said interest rates have been raised by the European Central Bank (ECB) six times since July.
He said tens of thousands of workers and families are paying hundreds of euro more per month "in an effort to keep a roof over their heads".
"For those with even a modest mortgage, this can equate to thousands of euros extra per year.
"This is on top of a cost-of-living crisis."
He said he had been contacted by a "terrified" woman whose mortgage had been sold to a "vulture fund".
"Her interest rate has increased from 4.5 per cent to 8 per cent and her mortgage repayments have increased by €300 per month – that's over €3,500 per year."
Mr Doherty said another mortgage holder saw payments increase by more than €6,000 per year.
He said the Central Bank's assessment found that 20 per cent of mortgage holders are paying an average of €4,860 more compared with July last year.
"That is an impossible sum for many families to make up and arrears are going to increase as a result," he said.
Tánaiste Micheál Martin said the Government has spent billions on "unprecedented" cost-of-living measures.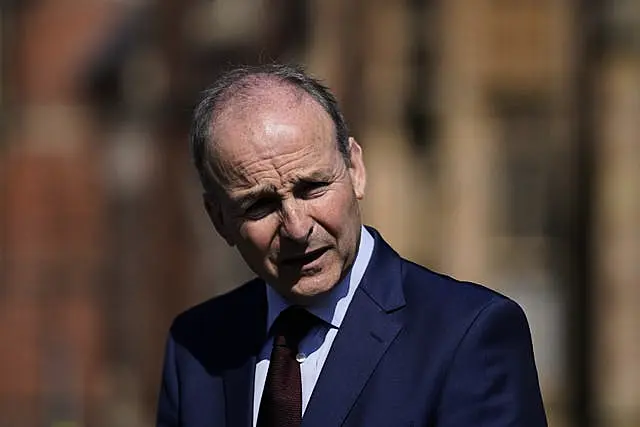 He said the setting of official interest rates is an independent matter for the ECB.
He said mortgage interest relief for principal private residences was phased out from 2009 to 2020, and had cost more than €700 million in 2008.
"Prior to its curtailment and eventual abolition the top two income deciles accounted for close to half of the tax foregone through tax relief."
Mr Martin said average interest rates are below the eurozone average, but accepted this did not mean people were not being impacted.
"We can't just look at it on an ad hoc measure alone in terms of our response to it," he said.
He said a recent report by the Commission of Taxation and Welfare had not recommended any mortgage interest relief.
He noted Sinn Féin had also not mentioned the measure in its pre-Budget submission in September.
Mr Martin said the Minister for Finance has engaged with the Central Bank over his concerns on the impact of mortgage interest rates.
"The Government will look at this within the context of the Budget," he said.