A man accused of taking part in an attack on security men at a repossessed farm in Co Roscommon told gardaí when interviewed that he was at home on the night in question.
Paul Beirne (56) of Croghan, Boyle, Co Roscommon, is charged with false imprisonment and assault causing harm to four security personnel at Falsk, Co Roscommon, on December 16th 2018.
He is also charged with aggravated burglary, as well as four charges of arson concerning a car and three vans allegedly set alight.
Mr Beirne is charged with criminal damage to a door of the house, violent disorder, robbery of a wristwatch from security guard John Graham and, finally, causing unnecessary suffering to an animal by causing or permitting an animal to be struck on the head.
Co-accused men Patrick Sweeney (44) of High Cairn, Ramelton, Co Donegal; Martin O'Toole (58) of Stripe, Irishtown, Claremorris, Co Mayo; and David Lawlor (43) of Bailis Downs, Navan, are each charged with the same offences. All four defendants have pleaded not guilty to the 17 charges each at Dublin Circuit Criminal Court.
The jury has heard that at around 5 am on December 16th, 2018, a group of approximately 30 armed men, some wearing balaclavas, arrived at a repossessed rural property at Falsk, just outside Strokestown, Co. Roscommon and attacked four of the security guards present.
Mr Bierne told gardaí he was at the house in Falsk on December 11, 2018, as he was "looking to buy some cattle".
He declined to give a first-person account of events and said the "country saw what happened on the video".
When gardaí asked if he was at the property to stop the eviction, Mr Beirne replied, "Don't know", before maintaining he was there to buy cattle.
Gardaí also asked the defendant about two WhatsApp groups he was a member of, which discussed repossessions. Mr Beirne said he hadn't heard of these groups and didn't use the messaging app.
He told gardaí that he was asleep at home on the night of December 15th 2018. He said he parked the cattle lorry before going to bed, and the vehicle was there when he woke on the morning of December 16, 2018. Mr Beirne said he "never locks" the lorry, and the keys could have been inside.
When asked about CCTV footage recorded in Elfin in the early hours of December 16th 2018, showing a convoy of vehicles, including a cattle lorry similar to his, Mr Bierne said he didn't know if this was unusual.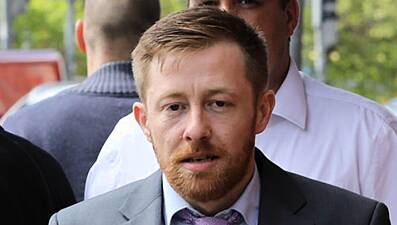 Ireland
Bray Boxing Club murder accused awaiting retrial d...
The defendant said he "doubted" he would have heard if the cattle lorry had started up as he "didn't hear a heavy lorry outside the house a few months earlier".
Gardaí asked Mr Beirne to account for the lorry's movements in the early hours of December 16th, as recorded on the tachograph. The defendant replied, "I wasn't in it," and he had "no idea" where the vehicle was during this time.
He said he didn't recall making or receiving any phone calls in the early hours of December 16th 2018.
The trial continues on Monday before Judge Martina Baxter and a jury.