The number of properties purchased in the State decreased slightly in 2021, with 63 per cent of properties purchased using a mortgage.
Figures from the Central Statistics Office (CSO) showed this is a slight decrease on the 65 per cent high seen in 2019.
South Dublin had the highest number of dwellings purchased through a mortgage, with 77 per cent.
The median price paid for a property purchased with a mortgage was over 40 per cent higher than those purchased without a mortgage, noting average prices of €309,000 and €220,000 respectively.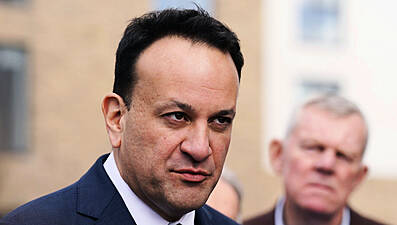 Ireland
Varadkar denies claims he overruled O'Brien on dec...
The highest prices for both mortgaged and non-mortgaged property was is Dún Laoghaire-Rathdown, where the average price for a mortgage-purchased property was €610,000, while non-mortgaged dwellings went for an average of €560,000.
The CSO noted this marked the sixth consecutive year that Dún Laoghaire-Rathdown recorded the highest average prices.
The figures also show an increase in age at which people are being approved for mortgages, with the average age of a mortgage purchaser now 37, compared to 47 for those who purchased a property without getting a mortgage.
The median income of a buyer with a mortgage was found to be higher than that of a buyer without a mortgage, at €79,200 compared to €49,900.