A man caught spying on a woman in a toilet cubicle during an "unpleasant experience" at a Burger King in Dublin has been spared jail.
Joseph Locke (36), of Myra Close, Emmet Road, Dublin 8, was fined €200 after he pleaded guilty at Dublin District Court to offensive conduct of a sexual nature in connection with the incident at the fast-food restaurant on Lower Connell Street on September 14th, 2022.
Court Sergeant Maire McDevitt outlined the evidence on behalf of the investigating garda. She said gardaí received a call at 9.40pm that the defendant had entered the female toilets and "interacted with a female using the other cubicle".
The woman did not have to come to court to testify due to the guilty plea. However, she had told gardaí that Locke had "proceeded to peer over into her toilet".
CCTV footage confirmed he had gone into the toilets. However, when questioned by gardaí, Locke claimed he did not know it was the female toilets.
He had 13 prior convictions but none of a similar nature. All were public order and "drink-related" offences.
Pleading for leniency, defence counsel Kevin McCrave said his client had an alcohol problem. He had been intoxicant-free for about nine months but relapsed after learning the identity of his biological father and that he had died a few years earlier, he told the court.
A family member and a support worker from a homeless centre where Locke lives accompanied him to the hearing.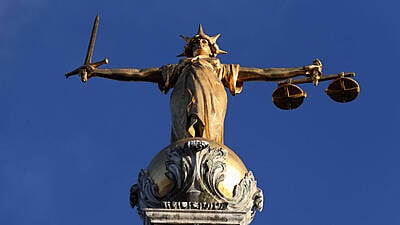 Ireland
Woman who 'bashed' man's skull off footpath kerb j...
Counsel said his client has mild to moderate intellectual difficulties and was also on medication for anxiety. Efforts are being made to find him a permanent residence and cognitive behaviour therapy, the court heard.
He asked the judge to note Locke had no history of this type of crime, which, at District Court-level carries a potential six-month sentence.
Judge Smyth described the matter as a "very unpleasant experience for the lady in the adjoining cubicle," but noted the difficulties Locke had been facing.
The judge gave him five months to pay the fine.