Hundreds have gathered for a vigil to mourn the deaths of four young people, including two siblings, who were killed in a car crash in Co Tipperary.
Young people in the crowd were seen comforting each other as they grieved the loss of 24-year-old Luke McSweeney, his sister Grace McSweeney, Zoey Coffey and Nicole Murphy, all aged 18.
Classmates of Ms McSweeney and Ms Coffey from Presentation secondary school wore lilac jumpers that commemorate their graduate class of 2023.
Grieving family members were also present at the Kickham Plaza gathering on Sunday evening.
The Bishop of Waterford and Lismore, Alphonsus Cullinan, told the crowd it was "amazing" to see so many people at the vigil, and that there was a "goodness" in people coming together to console one another.
He said people would support one another in the coming days and "find a strength in that".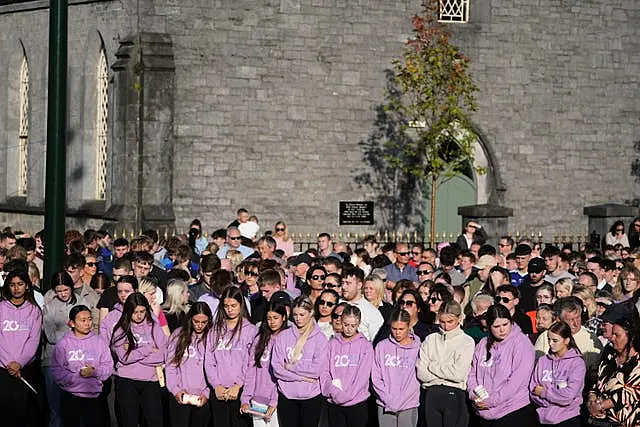 Mayor of Clonmel Richie Molloy addressed the vigil by saying that the tragedy was the worst in living memory.
He added: "It's very hard to know what the families are feeling this evening, and while we can imagine, it's very hard to know.
"All I can say as the mayor, the people of the town really want to show the families the feeling of unity that's out there."
Father Michael Toomey, a chaplain at CBS High School – which Mr McSweeney attended, said that people in the Clonmel area and around the country had been left speechless by the tragedy.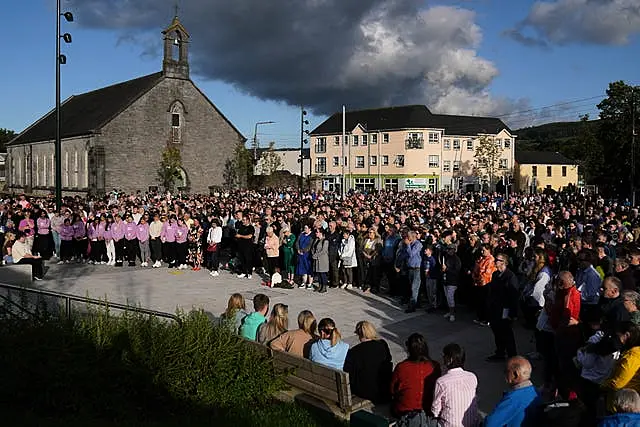 He said that some people will be struggling to make sense of it, and wondered "why them?"
"The question we will certainly never get the answer to, not in this life anyway," he added.
"The deaths of Zoe, Nicole, Luke and Grace, it's like a massive stone that hit a stilled lake, the rippled effects have sent shockwaves right across our family, our schools, our town, our country.
"As I said to the girls in Loreto the other day, and the lads in the High School, none of us would ever get over their deaths. But we will learn to live with it.
"It will become part of us and, as I also said, it will make us stronger once we grieve properly."
Young men and women embraced one another and cried as the vigil came to a close with the song Rise Up by Andra Day.

Mr McSweeney was driving the teenagers to a bus on Friday when the car overturned and crashed into a wall in the town.
The youngsters were on their way to celebrate their Leaving Cert exam results, which they had received earlier on Friday.
Bouquets of flowers, notes and candles have continued to be left at the wall of Loreto Secondary School, where Ms Murphy went to school and which is around the corner from the scene of the crash.
On Sunday, as Mountain Road was reopened, people covered a corner of a stone wall with more flowers, notes and candles. People also stopped their cars to stand in front of the scene and pay their respects.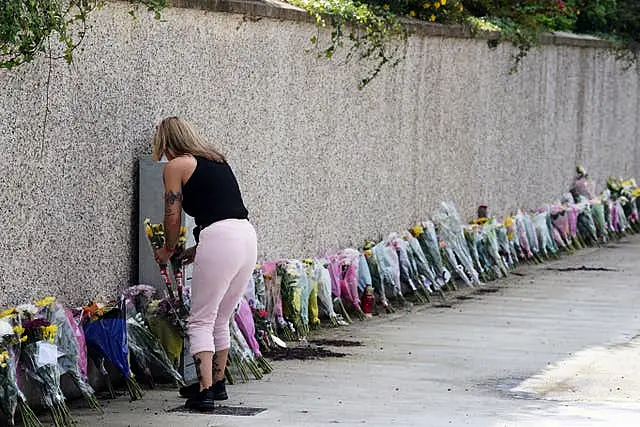 Earlier on Sunday, students attended Loreto secondary school and Presentation secondary school to mourn together.
Education minister Norma Foley said that immediate support would be offered from schools and their staff, with the National Educational Psychological Service offering any further support.
"Those services will be in place as long as they're required by the schools and we're very cognisant of the fact that different schools will have different needs," she said.
"I'm very conscious that the class of 2023 have technically moved on from the school but it is so important that they would know that the school continues to be there for them, the door of the school is always open to a student, whether they are an immediate student, or a past student, and so the supports will be ongoing as they're required."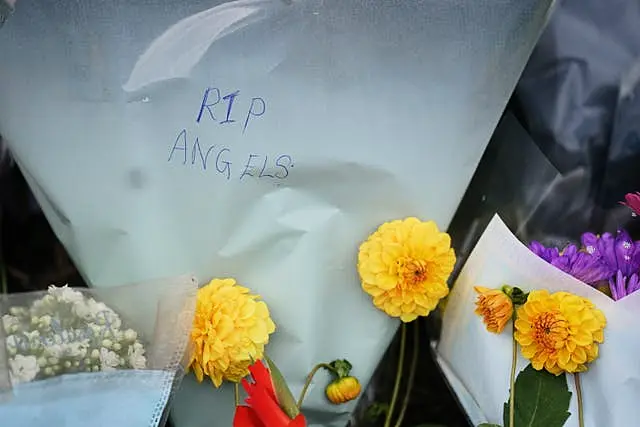 When asked about other tragedies involving school-leavers that took place this summer, the minister said she had engaged with some of those schools involved and found they can help one another.
"I've always been struck where they have pointed out that they have been raised up, their hearts have been lifted by that enormous solidarity from other schools."
President Michael D Higgins and Taoiseach Leo Varadkar were among those who expressed their sympathies, with Mr Varadkar saying the nation is in mourning.
Mountain Road reopened on Sunday after a Garda forensic examination of the scene.
Gardaí are appealing for witnesses and said their investigation is focusing on preparing a report for the local coroner.
Adverse weather conditions at the time of the crash, including heavy downpours at the scene when first responders arrived, will be considered as part of the inquiry.