"Good progress" is being made in the negotiations with the DUP towards a restoration of Stormont, Britain's Northern Ireland secretary has said.
Chris Heaton-Harris also said there would be no re-negotiation of the Windsor Framework.
Mr Heaton-Harris was speaking at Hillsborough Castle after concluding a round of talks with party leaders in the latest bid to break the Stormont stalemate.
The Assembly has been in flux for more than a year amid DUP protest action over the Northern Ireland Protocol.
The Windsor Framework was agreed by the EU and UK earlier this year as a way to reduce red tape on trade between Britain and Northern Ireland.
But the DUP has insisted it will not return to Stormont until the British government provides further legislative assurances around Northern Ireland's place within the UK internal market.
Senior civil servants have been left running Stormont departments and face having to make substantial cuts following a budget set by Mr Heaton-Harris.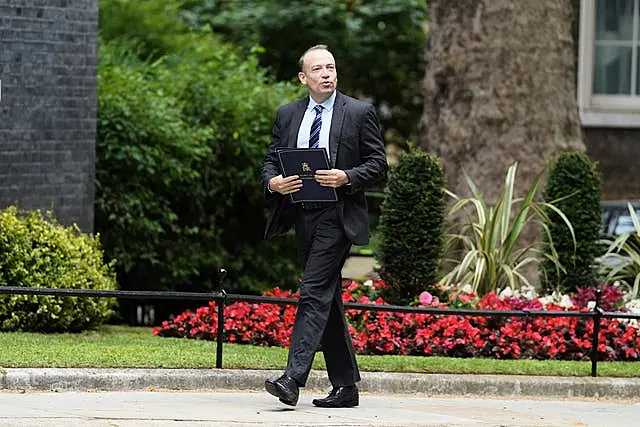 Speaking to journalists outside Hillsborough Castle on Thursday, Mr Heaton-Harris declined to provide a timeline for the return of Stormont but said progress was being made.
"We continue to engage regularly with the political parties as you would expect, and as part of that process, we are working with the DUP to provide additional clarity on the basis of which they will return to the executive," he said
"We've made good progress in recent weeks. I believe there is a genuine willingness on all sides to come together and establish the conditions for the devolved institutions to work.
"I remain deeply cognisant of the delicate balance of the Belfast/Good Friday Agreement and completely understand the sensitivities and shared ownership with these issues.
He added: "As I say, good progress has been made, and I am as ever, glass half full," he said.
Mr Heaton-Harris also clarified that there would be no renegotiation of the Windsor Framework.
"And it goes without saying we will not be reopening negotiations on the Windsor Framework with the European Union, and these discussions are not about the money," he said.
Following her meeting with Mr Heaton-Harris, Sinn Féin vice-president Michelle O'Neill said the ongoing Stormont stalemate is "totally unsustainable".
Ms O'Neill said the British and Irish governments had to do more to bring Stormont back.
She said: "We have just had our meeting with the Secretary of State and we have made it very clear to him that the current position is totally unsustainable, this vacuum isn't good enough, all it is serving is to punish the public."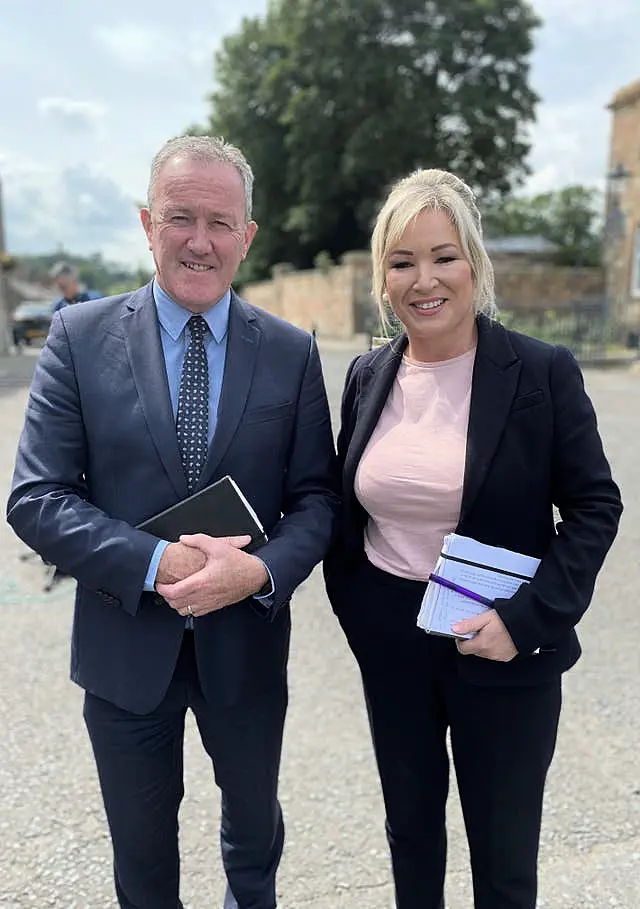 Ms O'Neill added: "Whilst people within the DUP take themselves off on summer holidays, workers and families are left struggling and worrying about how they are going to deal with the cost-of-living issues.
"We have impressed upon the Secretary of State that both himself, the British government and the Irish Government must do more; this position just isn't tenable.
"We need to see action, the public rightly expect that everybody will work together."
"We have heard from the Secretary of State that they intend to be engaged over the summer, but there is a difference between engagement, and engagement which is actually meaningful and leads to a restoration of the executive."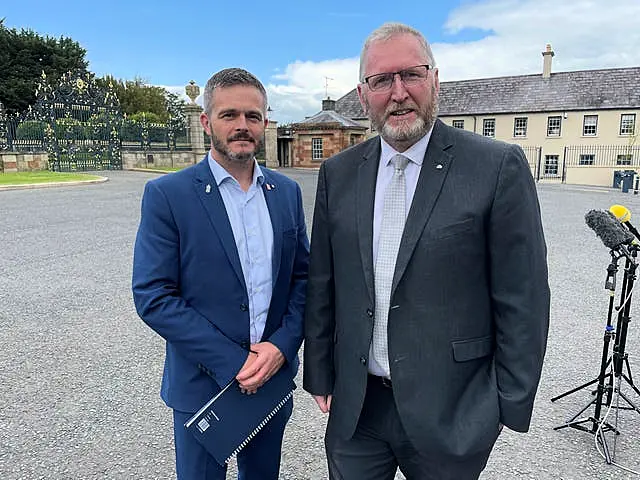 UUP leader Doug Beattie said he maintained that government would be operational before the end of the year.
"I made an assessment that we would have Stormont up and running by the autumn, I have not changed that assessment that we will have Stormont up and running by the autumn," he said.
"But I'm also a realist and I realise that the timings are getting tight.
"We have a recess now and there'll be work no doubt done over the recess, and then we have two weeks I think, in early September, where a decision will have to be made and whether we get Stormont moving or not and that's down to the DUP."
Mr Beattie stated that his sustained confidence in the timeline of Stormont's return was because there is "no alternative".
"The reason is because I see no alternative. There is absolutely no alternative to Stormont and the Stormont institutions, with all their frailties," he said.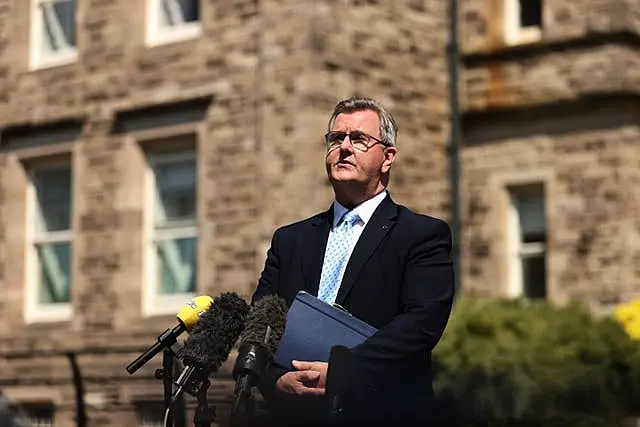 "We can't do anything, we can address absolutely nothing, unless we have a functioning devolved government in some shape or form."
Mr Heaton-Harris met earlier this week with the DUP, Alliance Party and the SDLP in London.
DUP leader Sir Jeffrey Donaldson said after his meeting on Wednesday the "ball is in the [UK] government's court" with regards to action which would see the restoration of the Stormont powersharing arrangements.
Mr Donaldson said there had so far been a "lack of meaningful action" from Westminster in addressing his concerns over post-Brexit trading arrangements.
Mr Heaton-Harris has been pressing the parties on their plans for a costed programme for government for any incoming executive.