The director general of the Construction Industry federation (CIF), Tom Parlon has described the proposed Defective Concrete Products levy as "a blunt instrument".
This was not the way to deal with the issue, he said, especially at a time when there was a housing crisis, he told Newstalk Breakfast.
The regulations for the redress scheme should be up and running "in the coming weeks" Minister for Finance Michael McGrath told the Dáil on Thursday.
It was "ridiculous" to introduce a further levy at a time when steps had recently been taken to make the construction sector more viable, he said.
Last month the Government committed to reducing the cost of construction by scrapping the development levies required to connect new homes with roads, water and other services, and subsidising development levies, saving up to the value of €12,650 per home on average.
Mr Parlon said it did not make sense to introduce a new levy at this time.
This was "a blunt instrument" which was being applied to people who were not at fault. Defective concrete products had caused the problem, he said. Builders had bought the products in good faith expecting them to be fit for purpose. It was not their fault that there had not been regulations at the time.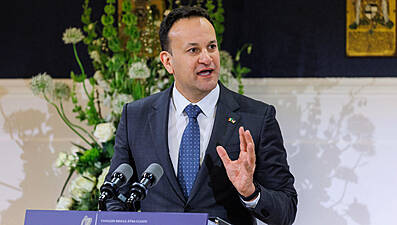 Ireland
Evidence some companies are profiteering amid infl...
Introducing a new levy was going to add to the cost of building a new home, he warned. It would also add to the cost of installing wind turbines, each of which required 1,000 square cubic metres of concrete.
The cost of correcting defects in homes impacted by mica would also increase, he added.
Mr Parlon said he accepted that "somebody should pay" for the problems caused by defective concrete products, but it was unfair to use a blunt instrument across the board, especially at a time when the Government was "awash with money".
"This isn't the way to do it when we have a housing crisis".