The Central Criminal Court has heard that a friend of Chrissie Treacy encouraged her to move into a retirement home "for her safety" before the 76-year-old was run over by a teleporter driven by her nephew Michael Scott, who denies her murder.
Regina Donohue has told Mr Scott's trial that in the weeks and months leading up to Ms Treacy's death there was damage done to fencing on a farm she owned, her oil heating was switched off on a cold night, and her dog Bradley vanished, never to return.
On one occasion, Ms Donohue said she was present when Mr Scott "stormed into" Ms Treacy's home and asked: "Where the f**k were you?" after the deceased had gone out to celebrate her birthday.
Ms Donohue said a previous arrangement whereby Mr Scott would bring Ms Treacy's rubbish to be collected at the end of her road had stopped three months before she died. The rubbish, Ms Donohue said, was piling up in a shed.
On Wednesday, Ms Donohue told prosecution counsel Dean Kelly SC that due to the "ongoing difficulties" she was experiencing, Ms Donohue encouraged her friend to move into a retirement home in Portumna "for her safety".
Ms Treacy wanted to stay at home, she said, and Ms Donohue understood that.
Ms Donohue also told Mr Kelly that on the day that Ms Treacy died, Mr Scott was to receive a letter from an agricultural consultant telling him that Ms Treacy was applying for a single farm payment on land she owned but had previously leased to Mr Scott.
Ms Donohue agreed with counsel that the accused "wasn't happy" about Ms Treacy's plans to partition her land from land owned by Mr Scott.
It is the prosecution's case that Michael Scott deliberately ran over Ms Treacy following a long-running dispute over land. Mr Scott (58) of Gortanumera, Portumna, Co Galway has pleaded not guilty to her murder on April 27th, 2018 outside her home in Derryhiney, Portumna. The defence says that Ms Treacy's death was a tragic accident.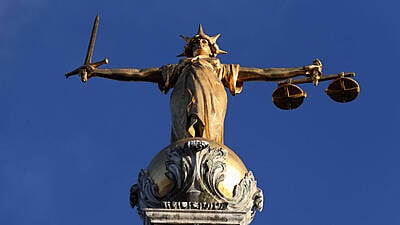 Ireland
Clare man pleads guilty to health and safety breac...
Gerard Lahart told Mr Kelly that he is a vet based in east Galway and knew the Treacy family for about 20 years. He described them as respectable country people and said Chrissie was a generous person who would give him a gift of a goose every Christmas.
Mr Lahart attended the farm at Derryhiney on the day that Ms Treacy died to test Michael Scott's cattle for tuberculosis. While there, he said he saw the teleporter parked in a green shed near Ms Treacy's home, and he met Michael Scott. Mr Scott was relieved, he said, when the tests for tuberculosis proved negative.
Mr Lahart arrived at Derryhiney at about 11.20am, went to Mr Scott's other farm at Gortanumera at about 12.30pm and left from there at about 1pm.
The trial continues on Thursday in front of Ms Justice Caroline Biggs and a jury of seven men and eight women.