A west Clare man has pleaded guilty to two health and safety breaches concerning a fatal farm accident which claimed the life of a farmer two years ago.
At Ennis Circuit Court, Christopher Keane (48), of Bella, Kilkee, pleaded guilty to the two breaches connected to the death of Damien Carmody at Doonaha, Kilkee on January 22nd, 2021.
Mr Carmody had married his wife, Elaine, just 12 months before the fatal incident.
In the case, Mr Keane, trading as Christopher Keane Plant-Hire, pleaded guilty to failing to ensure that in the course of work, individuals were not exposed to risk to their safety, health and welfare at Doonaha, Kilkee on January 22nd, 2021.
In particular, an excavation at the site was unsafe and no adequate measures were taken by Mr Keane to prevent the collapse of the sides of the excavation on persons working in the excavation.
Mr Keane also pleaded guilty to a separate health and safety breach where he failed to ensure that adequate precautions were taken at the excavation site to guard against dangers to persons at work from a fall or a dislodgement of earth.
As a consequence of these points, Mr Carmody suffered fatal injuries, the court heard.
Counsel for the State, Lorcan Connolly BL, said the guilty pleas were being made on a full-facts basis and a nolle prosequi would be entered in relation to the remaining counts.
Co-accused
A co-accused in the case, John Roche (47), of Doonaha, Kilkee, is accused of failing to appoint a competent project supervisor for the design process for the construction work carried out at the excavation as required by the Health and Safety Act.
Counsel for Mr Roche, Patrick Whyms BL, said his client could be arraigned in court on March 8th and his case could then move with Mr Keane's case.
Judge Francis Comerford has directed victim impact statement evidence and adjourned Mr Keane's case to March 16th to fix a date for sentence.
Outlining the State's case at the District Court last year, State solicitor for Clare Aisling Casey said the case involves a fatal incident which related to an excavation being dug at a farm premises at Doonaha, Kilkee.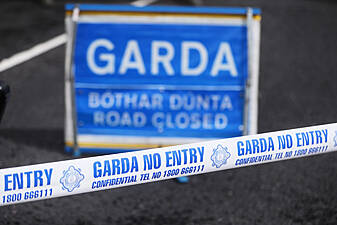 Ireland
Cork farm deaths: Gardaí contacted one of brothers...
Ms Casey said it will be alleged that Mr Roche was the person in control of the farm, and he decided to construct an underground concrete slated tank at the farm premises for the purpose of slurry storage.
She said Mr Roche engaged the services of a contractor, Mr Keane, to build the tank.
Ms Casey further alleged that on January 22nd, 2021, at around 12pm, farmer and neighbour, Mr Carmody "died as a result of injuries sustained when a pre-existing wall within the excavation, which had been dug to accommodate the slurry tank, collapsed on top of him".
Ms Casey added that "at the time of the incident, Mr Carmody was assisting Mr Keane's employees who were engaged in pouring concrete within the excavation which was intended to form the floor of the tank".