The creation of four new constituencies and 14 additional seats in the Dáil have been recommended following a major review of Ireland's electoral map.
The Electoral Commission review follows an 8 per cent increase in the population since 2016.
Just seven of the current 39 constituencies would remain untouched, according to the commission's Constituency Review 2023 report, which was published on Wednesday.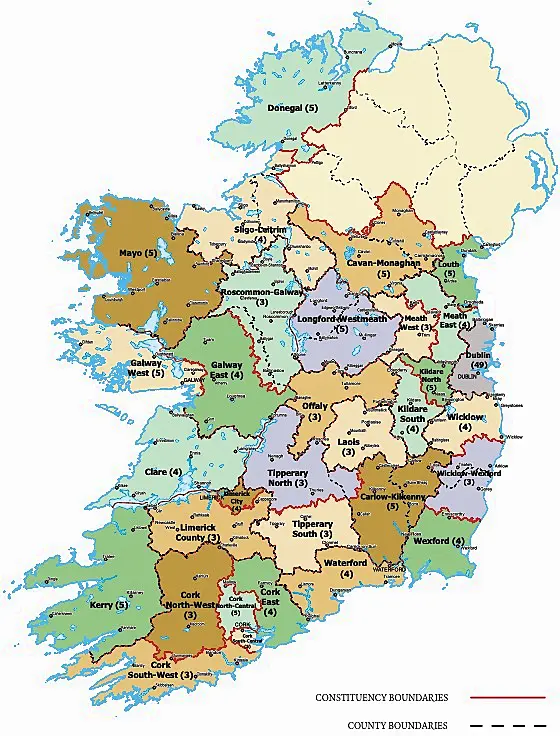 Recommendations include increasing the number of TDs from 160 to 174, and the number of constituencies from 39 to 43.
Here are the full details of the changes and maps of the new constituency boundaries.
Dublin
There are four extra seats in the Dublin area, with several changes to electoral divisions.
The five-seat Dublin Fingal constituency has gained a TD after being split into Dublin Fingal East and Dublin Fingal West, with three seats each.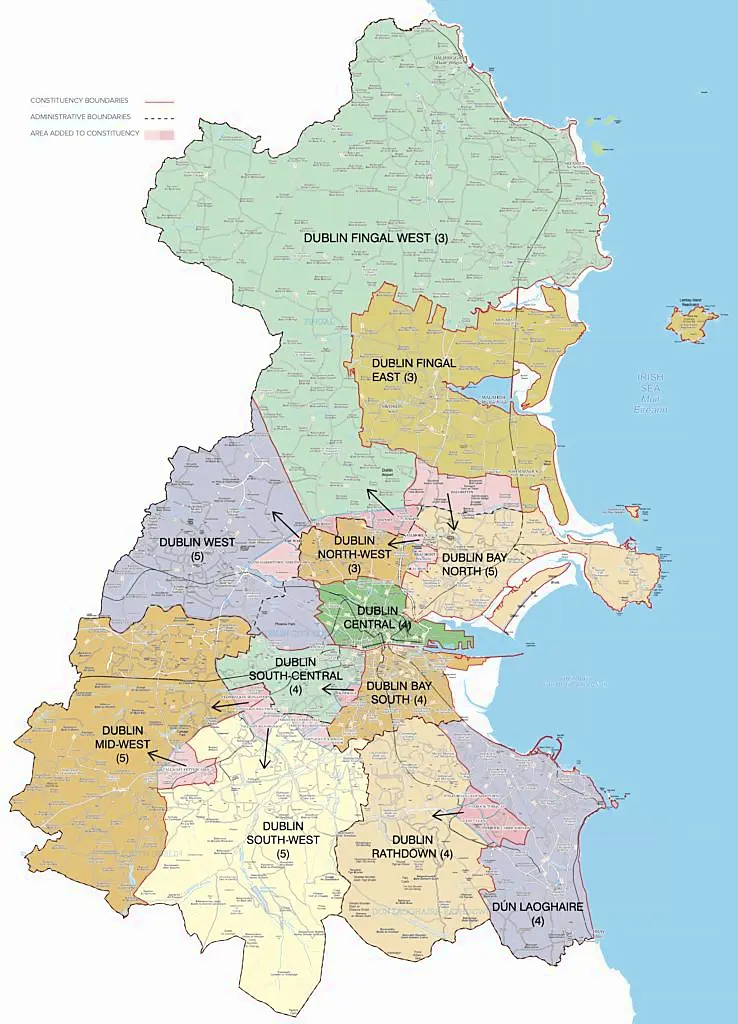 The constituency of Dublin Rathdown has been allocated an additional TD to become a four-seat area.
Dublin West has gained a seat and will now have five TDs.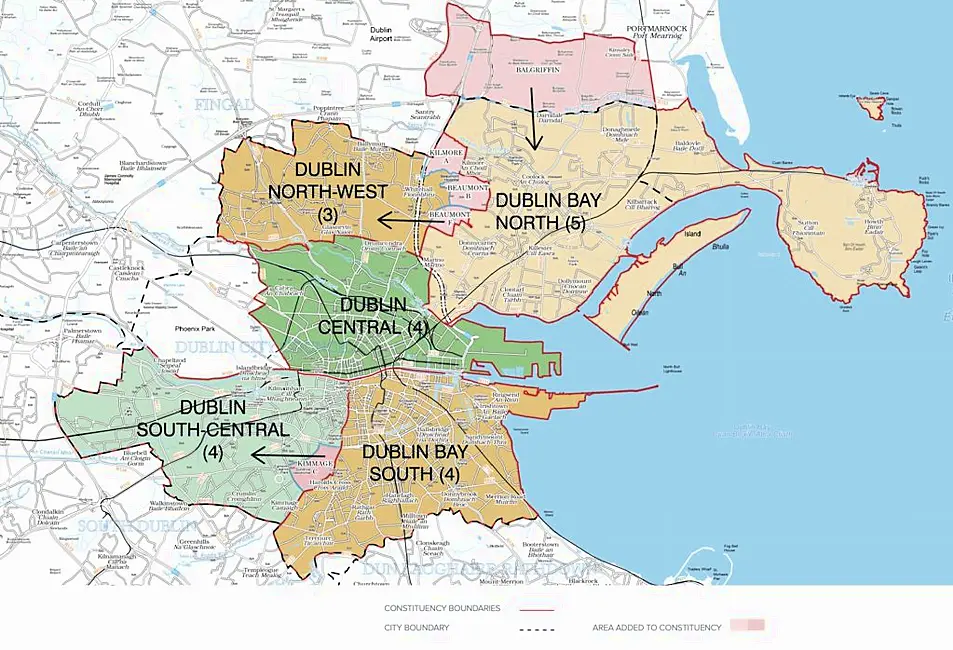 Dublin Mid-West has also become a five-seat constituency with an extra TD allocated there.
Cork
Cork has seen the biggest change around the city, with Cork North-Central and Cork South-Central seeing an increase in seats.
The two constituencies have increased from four seats to five seats.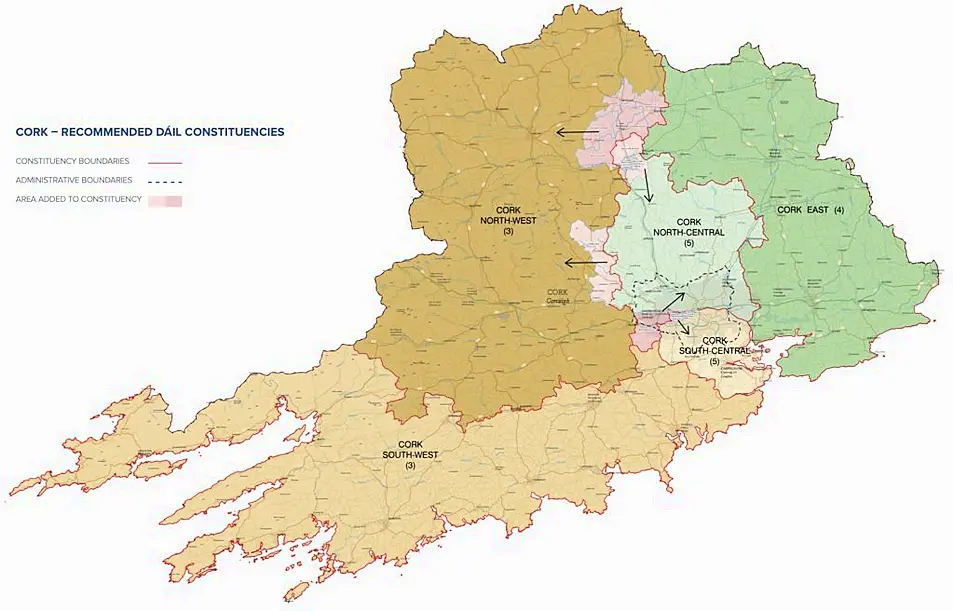 In Cork North-Central in particular, the constituency has seen Ballincollig transferred into it from Cork North-West. Three electoral districts in Cork East, including Mallow, are also being transferred into the constituency.
In Cork South-Central, 12 electoral districts have moved into the constituency from Cork North-Central.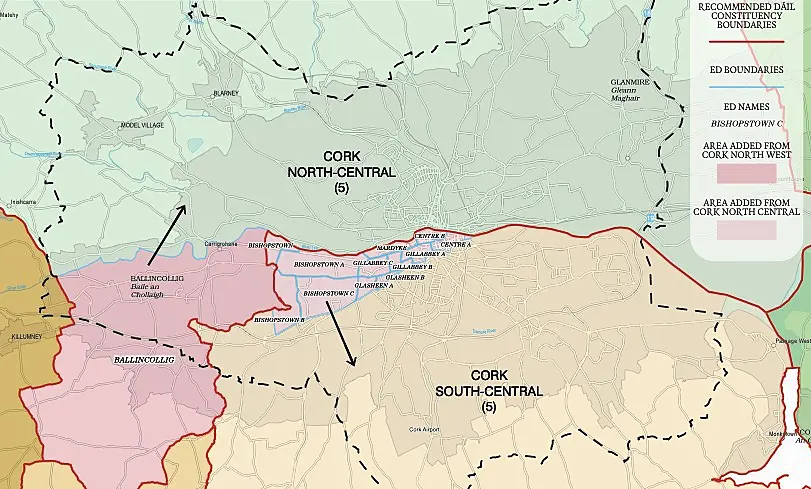 The rural constituency of Cork North-West will remain with three-seats, with electoral districts from Cork East and Cork North-Central moved into the constituency. Cork East, despite losing territory, will remain a four-seat constituency.
Cork South-West, a three-seat constituency, is one of just seven constituencies that remain unchanged.
Tipperary
The five-seat constituency of Tipperary will be divided into Tipperary North and Tipperary South.
The county picks up an additional TD with each of those new areas being three-seat constituencies.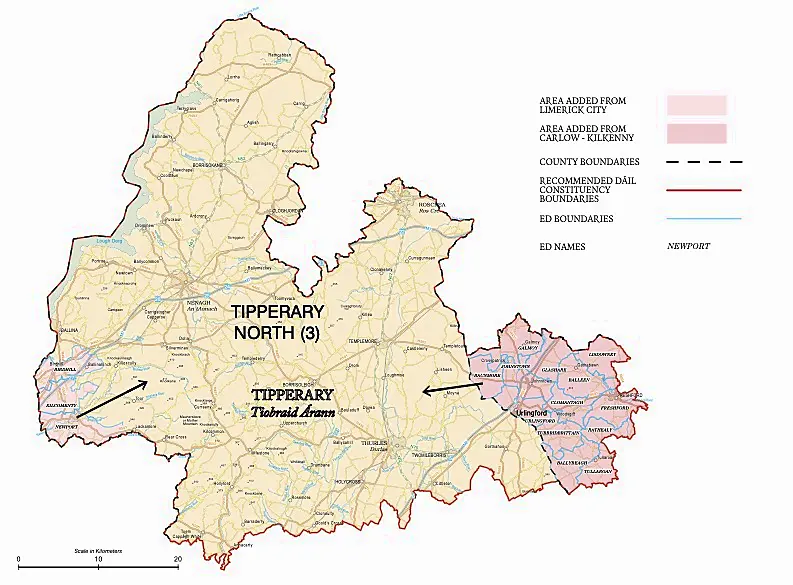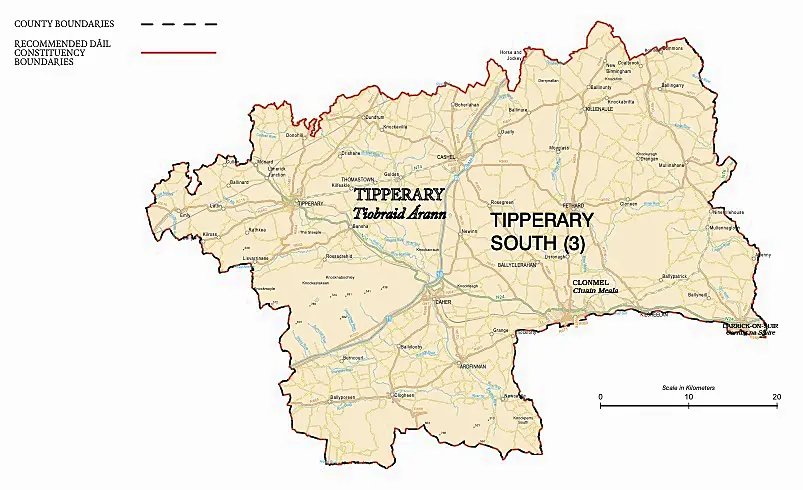 Limerick City
Limerick City stays with four seats but loses three electoral districts to the new Tipperary North constituency.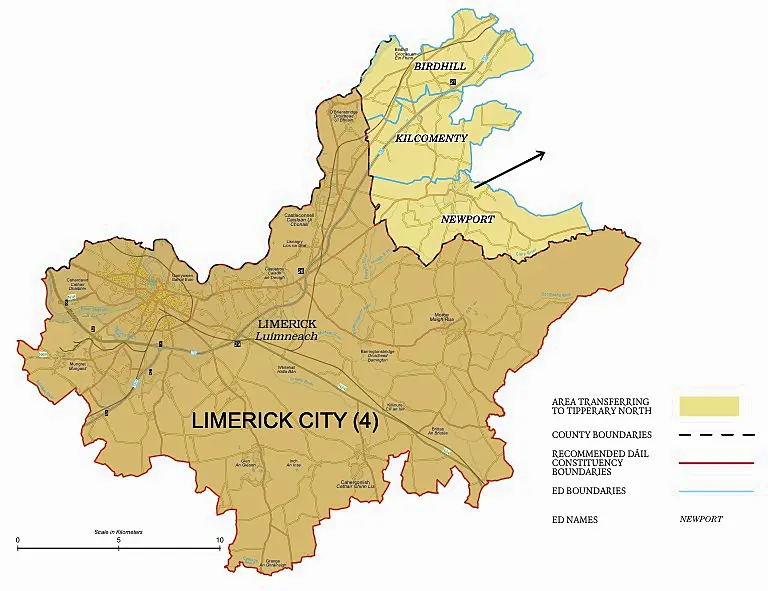 Wexford and Wicklow
The constituencies of Wicklow and Wexford lose a seat each, down from five to four, with territory from each area being transferred to create the new three-seat constituency of Wicklow-Wexford.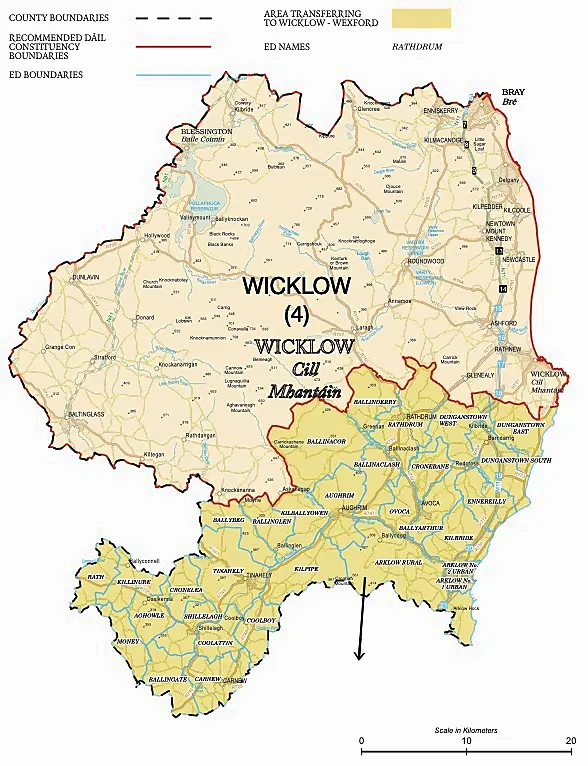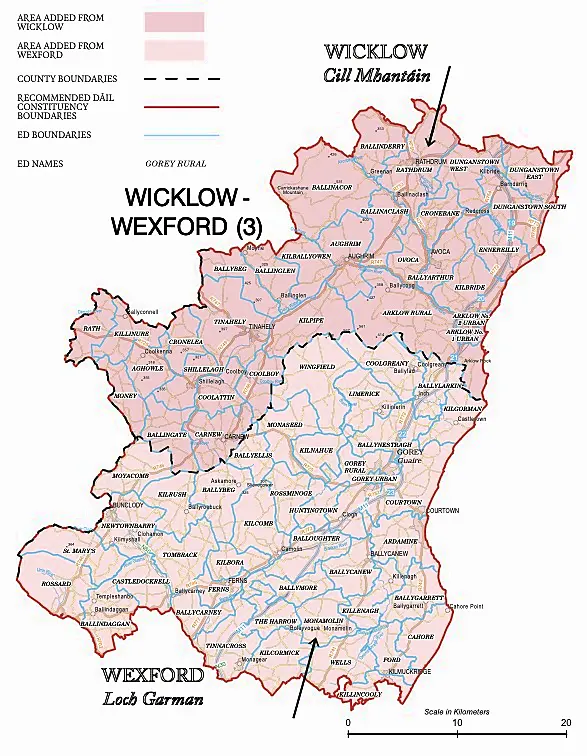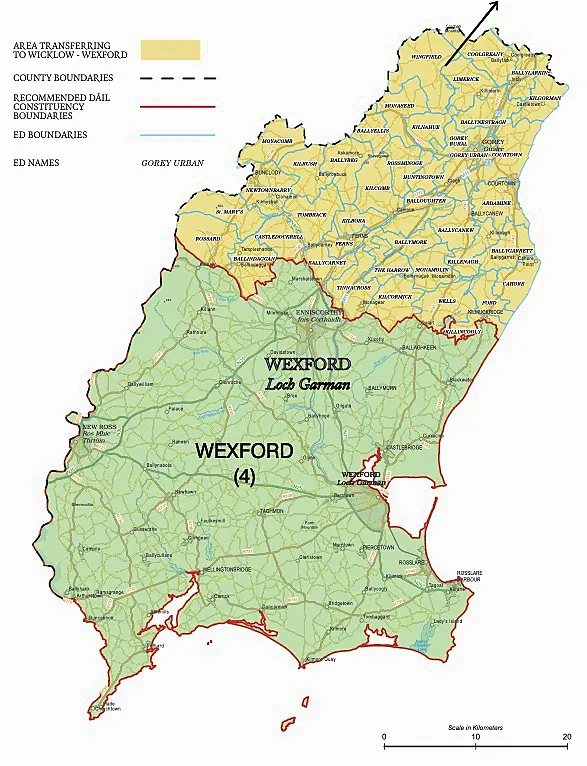 Laois and Offaly
The existing five-seat Laois-Offaly constituency has been split into a three-seat Laois constituency and a three-seat Offaly constituency.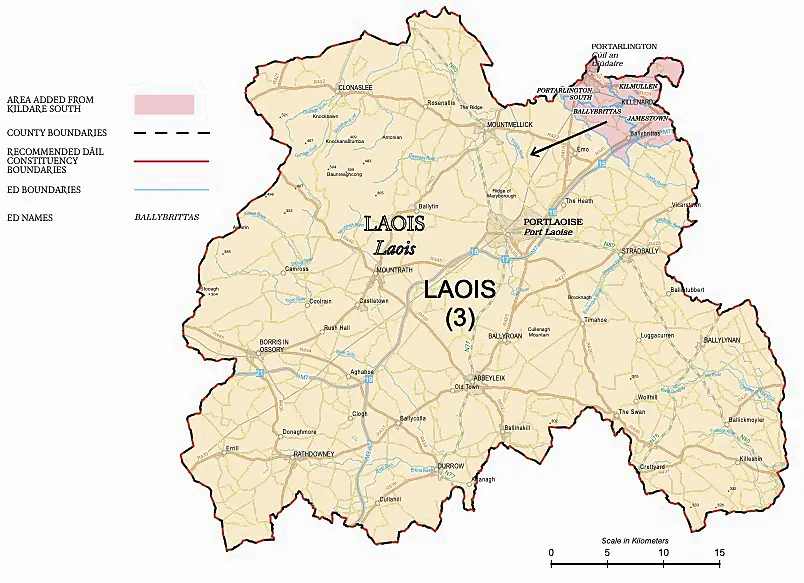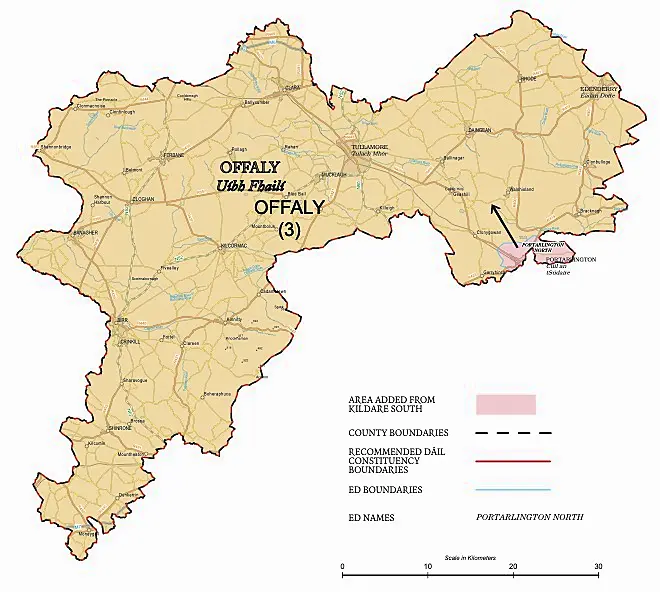 Kildare
The constituency of Kildare North has gained a seat, up from four to five. Kildare South remains with four seats but loses territory to neighbouring constituencies.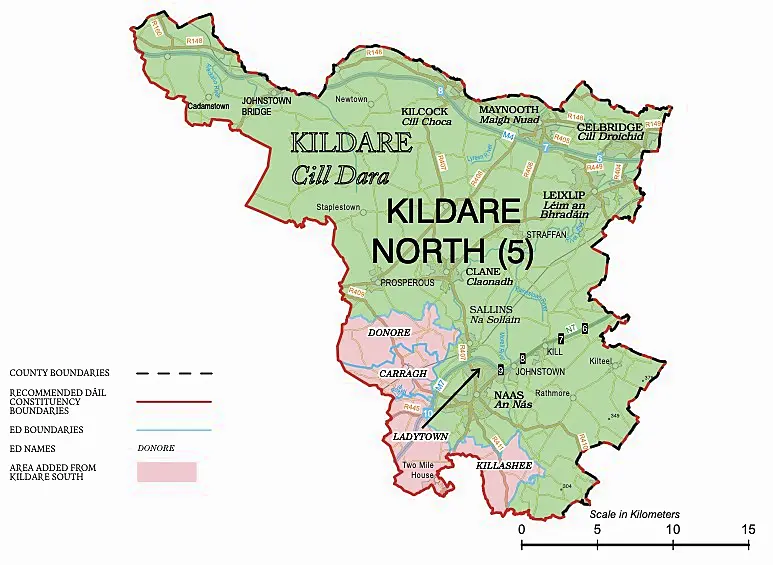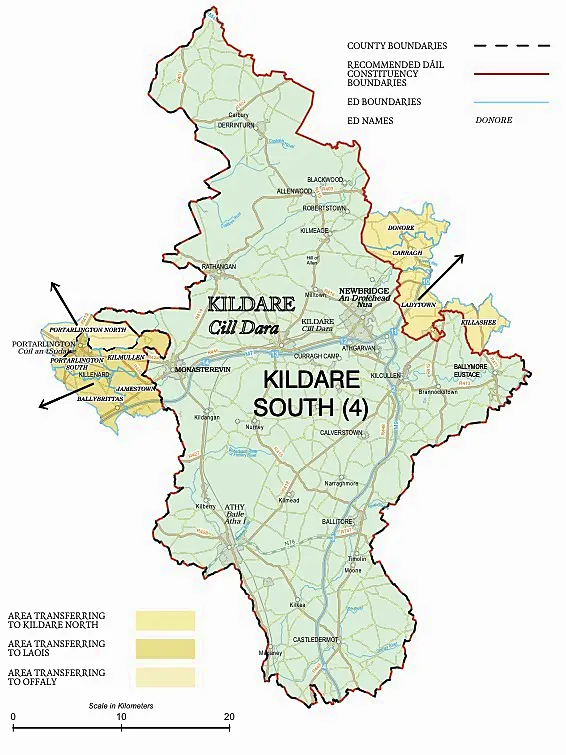 Louth and Meath
Meath East is to gain a seat to become a four-seater with the return of parts of the county that were in the Louth and Cavan-Monaghan constituencies.
Parts of the immediate outskirts of Drogheda that are in Co Meath will remain in the Louth constituency which stays at five seats.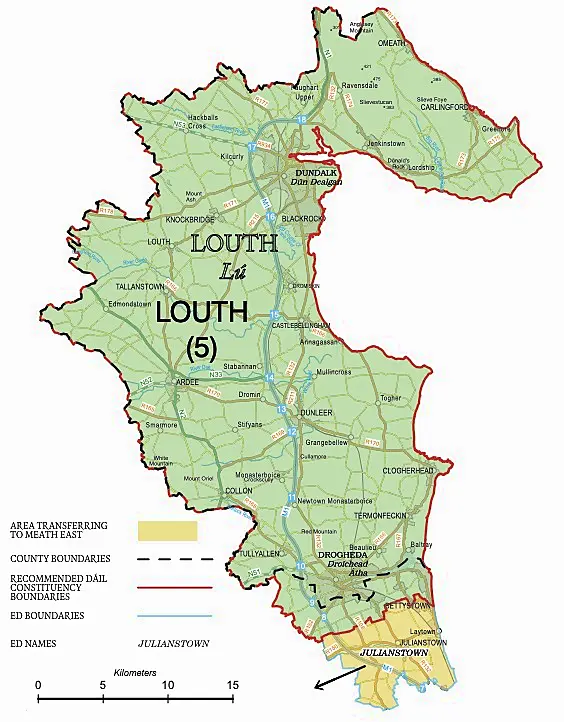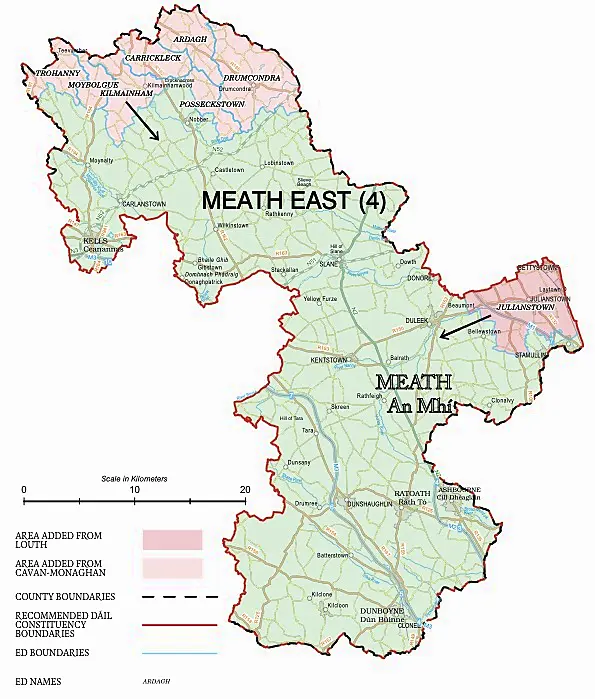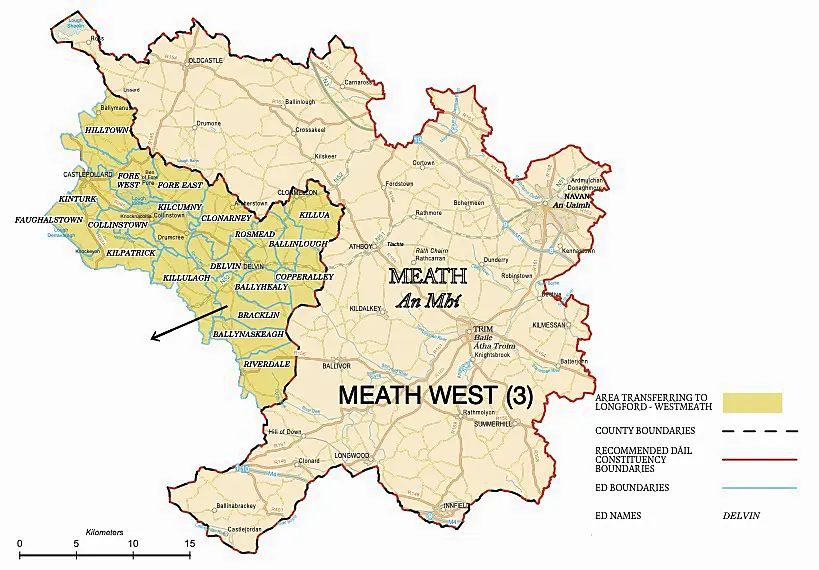 Longford and Westmeath
Longford-Westmeath is to go from a four-seat constituency to a five-seater with some territory from Meath West which stays at three seats.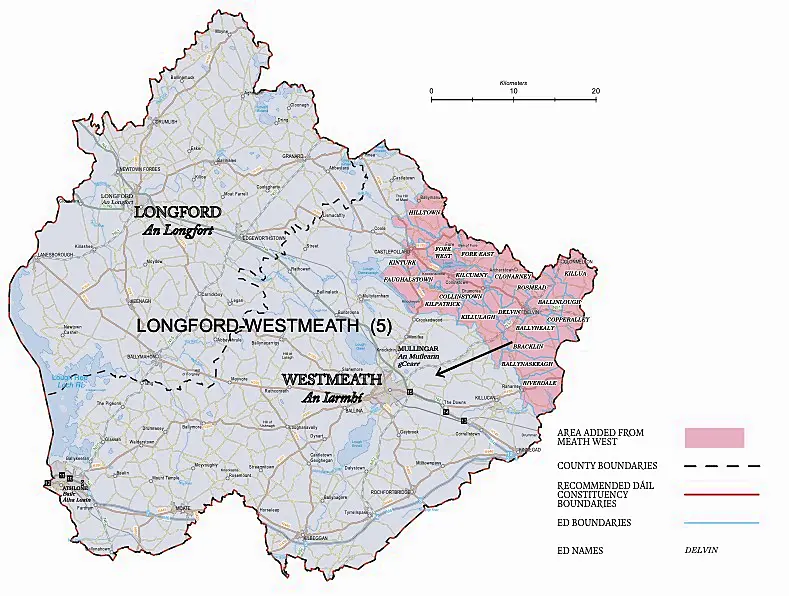 Galway and Roscommon
Galway East gains one seat and will see four TDs at the next election.
The Roscommon-Galway constituency has been given back the electoral areas of North Roscommon with 32 of the 48 electoral areas in Galway going back to Galway East. Sixteen electoral areas in Galway remain in the constituency.

Mayo
Mayo has returned to being a five-seat constituency, with electoral districts around Ballinrobe in the south of the county also added back to the area from Galway West.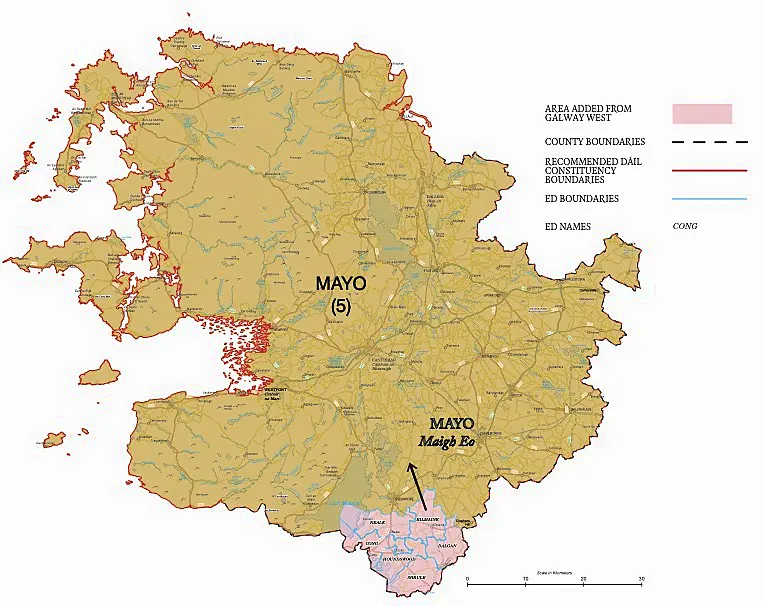 Carlow and Kilkenny
Carlow-Kilkenny remains a five-seater, though 13 electoral divisions will be transferred to the newly formed Tipperary North constituency.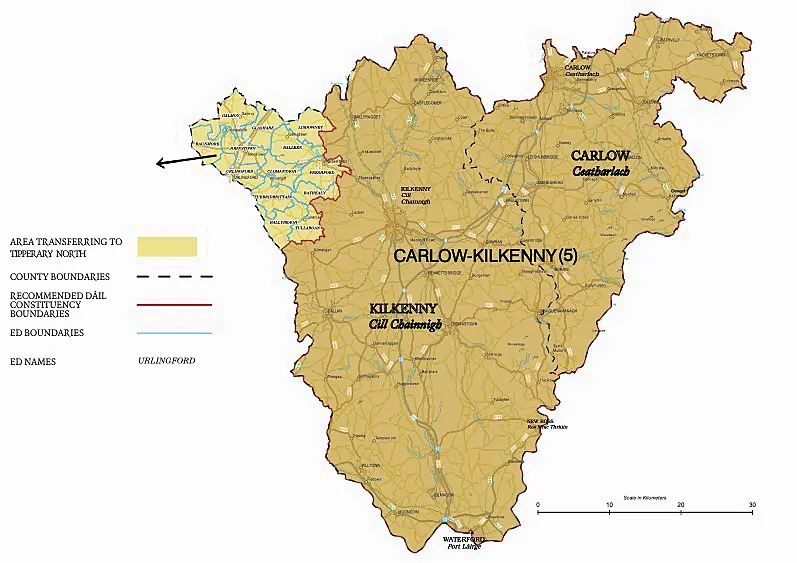 Cavan and Monaghan
Cavan-Monaghan remains with five seats. Parts of Co Meath that were previously in the constituency have been transferred to Meath East.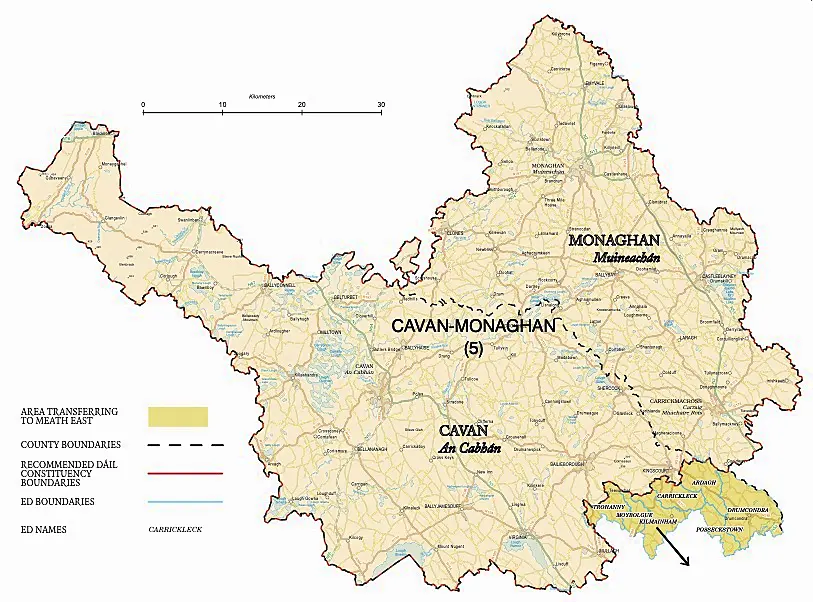 Sligo and Leitrim
Sligo-Leitrim loses some territory to Roscommon-Galway while remaining as a four-seat constituency.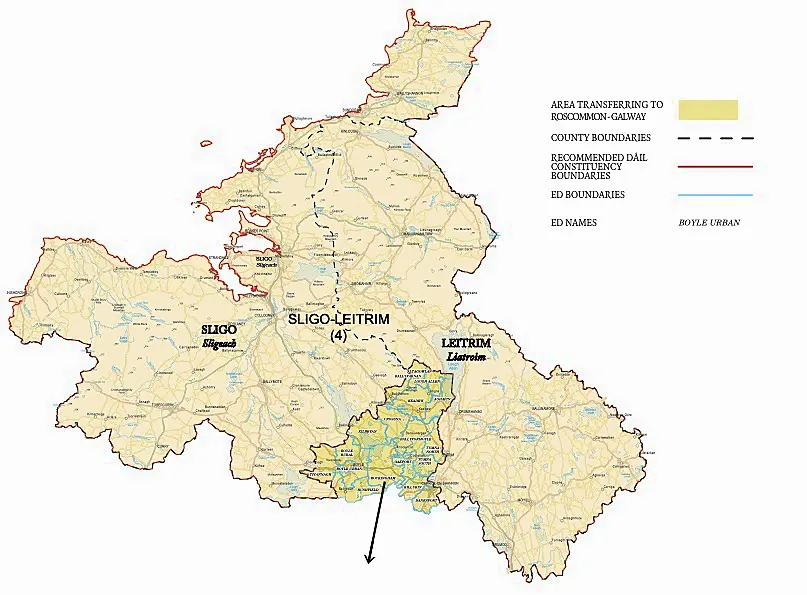 No changes
The seven constituencies to remain unchanged since the last review are Clare, Cork South-West, Donegal, Dublin Central, Kerry, Limerick County and Waterford.