Ulster Bank will close its remaining 63 branches in the Republic for the final time on Friday.
It is the latest part of the bank's phased withdrawal from the Irish market.
ATM services also cease from Friday, however phone and online support services will continue.
Ulster Bank had over 1 million customers in the Republic.
The bank is expected to put its remaining branches up for sale before the end of the year as it continues to wind down its operations here.
Ulster Bank owns 31 of those buildings outright while it rents the remainder.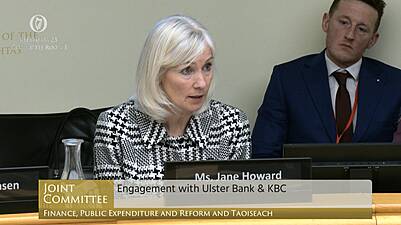 Business
Ulster Bank 'confident' it can move vulnerable cus...
It is also laying the ground for plans to repatriate more than €4 billion of capital to its UK parent, Natwest Group.
A spokeswoman declined to comment to The Irish Times on when the bank will start making transfers to NatWest Group, adding that "any capital repatriation remains subject to regulatory approval".
The company said in its annual report that it will still take "a number of years" to fully withdraw from the market.
The bank had previously signalled that it would be next year at the earliest before it returns its licence to the Central Bank.