Scotland's First Minister has said he does not believe there has been collusion between the police and media during the investigation into the SNP's finances.
Humza Yousaf was speaking after one of his backbench MSPs had accused the press of making a "big play" of the arrest of former first minister Nicola Sturgeon.
She was questioned by officers from Police Scotland on Sunday as part of Operation Branchform, which is looking into what has happened to money raised by the party for a second independence referendum.
Ms Sturgeon was released without charge, pending further investigation, on Sunday evening.
SNP MSP James Dornan claimed the "police and the media seem to have some kind of collusion about making sure that the media are in attendance when the slightest thing happens".
Police Scotland has denied the accusation, with a spokesman for the force saying: "Any suggestion that the media were informed in advance of an arrest is untrue."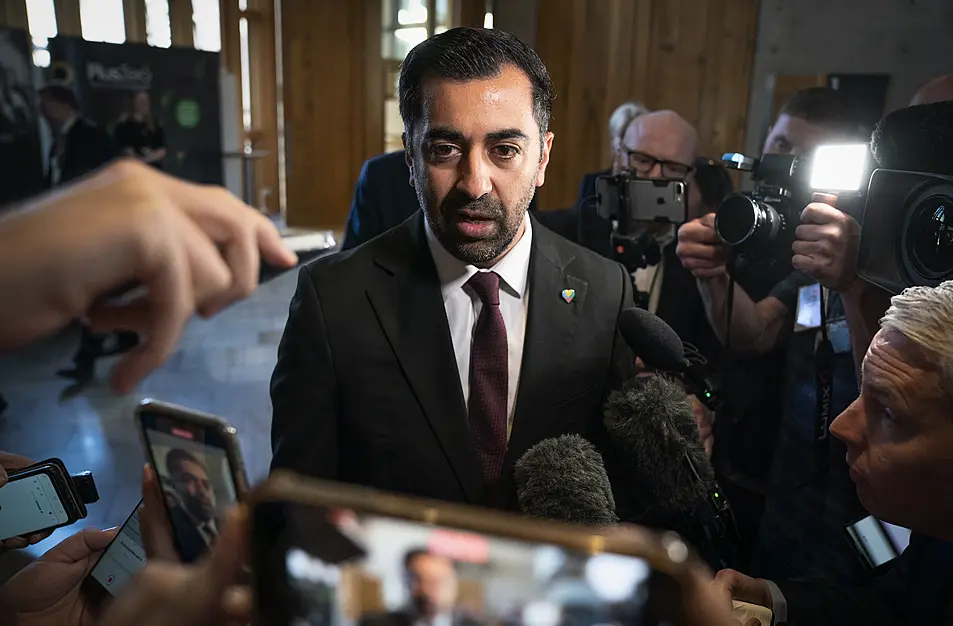 Asked about Mr Dornan's comments by journalists at Holyrood on Thursday, Mr Yousaf said: "I don't believe that."
He said he would not comment further "on a live investigation".
With reports having suggested Mr Yousaf told SNP MSPs to quit the party if they do not back his decision to refrain from suspending Ms Sturgeon following her arrest, he added: "I've made it clear to the MSPs, and they are all united behind the fact that if you are advancing the cause of independence then we want you to be part of the group."
Mr Yousaf said he has not spoken to Ms Sturgeon since she was arrested, with the former first minister having released a statement afterwards in which she insisted "beyond doubt" that she is "innocent of any wrongdoing".
She became the third high-profile SNP politician to be arrested in connection with alleged irregularities in the party's finances after complaints were raised almost two years ago.
Peter Murrell, who is the SNP's former chief executive and Ms Sturgeon's husband, plus then SNP treasurer Colin Beattie have both also been arrested and questioned by police, before both being released without charge pending further investigation.