No-one has objected to a settlement agreement to resolve allegations of workplace safety violations over the 2021 fatal shooting of a cinematographer by Alec Baldwin on the set of a Western film.
After a 20-day vetting period with no objections, the agreement between New Mexico workplace safety regulators and Rust Movie Productions has been finalised along with a 100,000 dollar (£81,000) fine against the company that originally bankrolled the film Rust.
Matthew Maez, a spokesman for the state Environment Department and its workplace safety bureau, confirmed on Tuesday the conclusion of the workplace safety probe of Rust Movie Productions under a final order.
It was unclear whether the fine has been paid.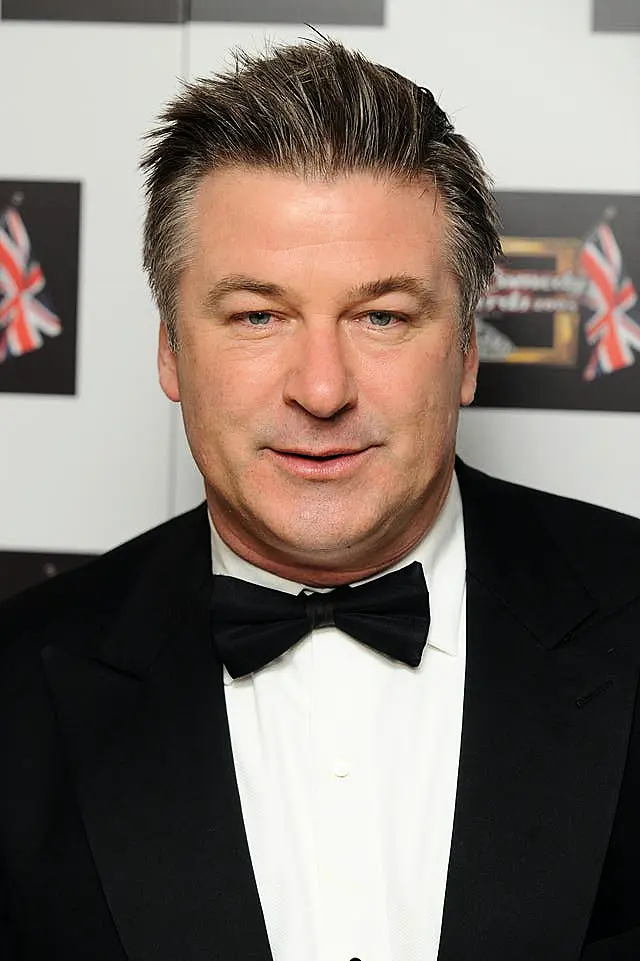 Separately, Baldwin and weapons supervisor Hannah Gutierrez-Reed are confronting felony involuntary manslaughter charges over the shooting death of cinematographer Halyna Hutchins, who died shortly after being wounded during rehearsals at a ranch on the outskirts of Santa Fe in October 2021.
Authorities say Baldwin was pointing a pistol at Ms Hutchins when the gun went off, killing her and wounding director Joel Souza.
Baldwin and Gutierrez-Reed have pleaded not guilty, and an evidentiary hearing is scheduled in May to determine whether the case can proceed to trial.
Baldwin was both a lead actor and co-producer on Rust.
The charges carry a punishment of up to 18 months in prison.
The state's final workplace safety order states that Rust Movie Productions "did not furnish a place of employment free from hazards in that employees were exposed to being struck by discharged rounds or projectiles when firearms were used on the set of the motion picture production".
Safety violations are categorised as "serious" – and not "wilful-serious", as initially alleged.
In April 2022, New Mexico's Occupational Health and Safety Bureau slapped Rust Movie Productions with a maximum 136,793 dollar fine while distributing a scathing narrative of safety failures in violation of standard industry protocols, including testimony that production managers took limited or no action to address two misfires on set before the fatal shooting.
The bureau also documented gun safety complaints from crew members that went unheeded and said weapons specialists were not allowed to make decisions about additional safety training.
Rust Movie Productions previously announced that filming would resume this year on Rust at a ranch in Montana, with Ms Hutchins' widower, Matthew Hutchins, serving as the film's new executive producer.
In court proceedings, prosecutors say assistant director David Halls, who oversaw safety on the set, has signed an agreement to plead guilty in the negligent use of a deadly weapon.
A judge is scheduled to consider approval of the plea agreement next week.