A new app billed as a rival to Twitter has seen more than 10 million people sign up in its first few hours, according to Meta boss Mark Zuckerberg.
Threads is not yet available in Ireland or other EU countries due to concerns over GDPR and privacy rules, but went live in the UK at midnight on Thursday.
The launch of the platform, created by Facebook and Instagram owners Meta, was brought forward by 15 hours and made freely available in 100 countries.
Linked to Instagram, it allows users to post up to 500 characters of text and up to five minutes of video and links, as well as pictures.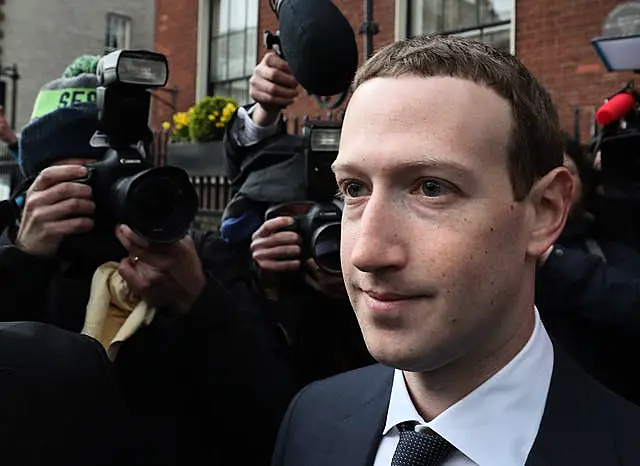 Chef Gordon Ramsay, pop star Shakira and Mark Hoyle, better known as the YouTuber LadBaby, have already joined and made their presence on the app known.
The launch comes against a backdrop of turbulence at Twitter, after it imposed tweet viewing limits at the weekend in a move Elon Musk's social media firm partly blamed on data harvesting by companies building artificial intelligence models.
Many users have publicly expressed frustrations with Twitter since Mr Musk took over, partly linked to political views and erratic behaviour, as well as efforts to push more users towards its paid-for Twitter Blue service.
Posting on the new app under the username zuck and using a "mind blown" emoji, Mr Zuckerberg wrote: "10 million sign up in seven hours."
He said earlier: "I think there should be a public conversations app with 1 billion+ people on it. Twitter has had the opportunity to do this but hasn't nailed it. Hopefully we will."
The platform is directly linked with Instagram, which has more than two billion users. Twitter is estimated to have over 350 million users.
Mr Zuckerberg suggested that Threads would be a more wholesome alternative to Twitter.
"The goal is to keep it friendly as it expands. I think it's possible and will ultimately be the key to its success," he said.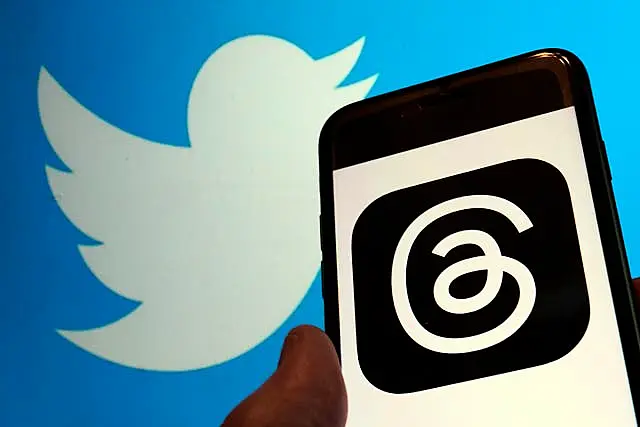 The new app is the latest chapter in the rivalry between Mr Zuckerberg and Mr Musk, who bought Twitter in October.
Last month, the pair – two of the world's most high-profile billionaires – agreed to take each other on in a cage fight in an exchange that went viral on social media.
Mr Musk tweeted about Meta, saying: "It is infinitely preferable to be attacked by strangers on Twitter, than indulge in the false happiness of hide-the-pain Instagram."
Users of the new app will be able to use their Instagram login to get started and, like on the picture-sharing platform, can follow and connect with friends and influencers with similar interests.
In the UK, all users under 18 will be defaulted onto a private profile when they join.
Someone's feed on the app includes threads from people they follow as well as recommended content from creators they have not yet heard of.
Threads posts can be shared on a user's Instagram story and as a link on other platforms.
People can control who mentions them and who can reply to them on the new app, replies to threads containing specific words can be filtered out and other users can be unfollowed, blocked, restricted and reported.
Any accounts a user has blocked on Instagram will automatically be blocked on the new app and Instagram's safety guidelines will be enforced on the new platform, Meta said.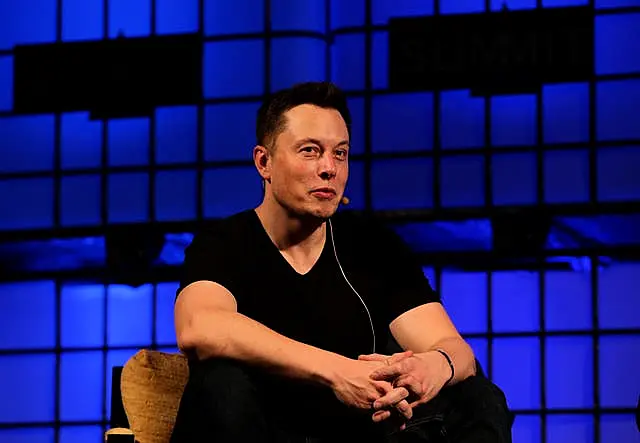 Eventually, the California-based company wants it to be possible for people without a Threads account to interact on the platform, which it hopes will usher in a "new era of diverse and interconnected networks".
If and when this happens, if a user has a public profile their posts will be accessible from other apps while if they have a private one they will have to approve new followers.
The arrival of the new app comes after Twitter announced TweetDeck is to become the next part of the company to be limited to users who have paid for verified status.
Two days earlier, Mr Musk announced non-verified users would be limited to reading just 1,000 posts a day.