Nicola Sturgeon is Europe's "most impressive" politician, her successor Humza Yousaf has insisted – though he conceded her arrest as part of an police investigation into SNP finances was a "difficult time" for the party.
Police Scotland had confirmed on Sunday that Ms Sturgeon, who was Scotland's longest serving first minister when she stepped down from the job in March, had been arrested as part of Operation Branchform.
She became the third person to be arrested as part of that probe, with Ms Sturgeon later released without any charge but pending further investigation.
That mirrored what happened after her husband, former SNP chief executive Peter Murrell, and then SNP treasurer Colin Beattie, were arrested earlier this year.
While Ms Sturgeon has insisted she is "innocent of any wrongdoing", her successor has come under pressure from both inside and outside of the SNP to suspend her membership of the party.
His failure to do so has seen political rivals brand the new SNP leader as "weak".
But, speaking to journalists in Holyrood, Mr Yousaf insisted that was not the case.
He said: "The reason I am doing it is because I believe in natural justice. I believe in due process. She was released, of course, without charge."
STATEMENT pic.twitter.com/MlpWJGzwi0

— Nicola Sturgeon (@NicolaSturgeon) June 11, 2023
Speaking about his predecessor, who spent more than eight years in the top job in Scottish politics, he said: "Nicola Sturgeon is the most impressive politician I think we have seen in Europe, she is an asset to our movement, and to our party.
"It's obviously a difficult time, it's a very very difficult time for her and a difficult time for our party and personally painful to many of us."
SNP depute leader Keith Brown backed Mr Yousaf's decision to allow Ms Sturgeon to remain in the party, saying this was in the interests of "natural justice".
Mr Brown added that other cases, where the party's elected representatives had been suspended while allegations around them were being investigated, involved "different circumstances".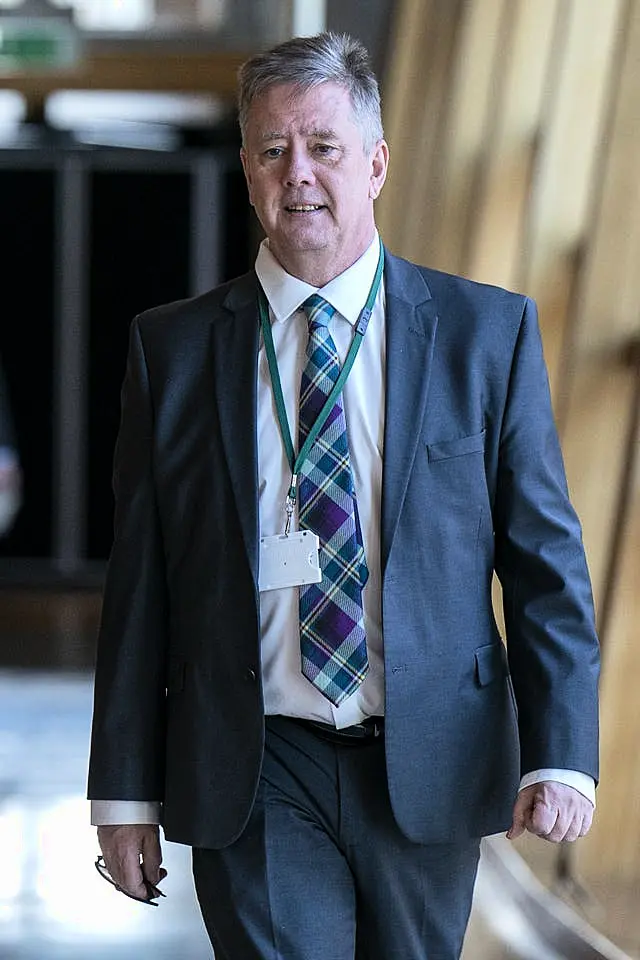 Mr Brown told BBC Radio Scotland: "I think it's in the interest of natural justice, which is the principle which Humza, the first minister, is following."
SNP MSP Michelle Thomson was among those calling for Ms Sturgeon to resign from the whip while the investigation was ongoing.
Ms Thomson argued that she herself had needed to resign the whip while an MP in 2015, despite not being "personally under investigation" and "certainly not arrested".
However, Mr Brown claimed that Ms Thomson had taken the decision to remove herself from the SNP group at Westminster.
"There are different circumstances in each of these situations," he said.
"I accept that, and that's bound to be the case, but in relation to the current case, Nicola Sturgeon has not been charged – she has not been accused, in fact, of anything.
"The arrest I appreciate is a dramatic thing to have happened.
"It's perhaps not as well understood that arrest is just a way of making sure that the interview and information gathering by the police is put into formal footing.
The SNP depute leader said Ms Sturgeon had given a "strong defence" of her own innocence and added he was not aware of any complaints being made to the party's member conduct committee.
However, the Scottish Conservatives said some of Mr Brown's claims were "absurd".
Deputy leader Meghan Gallacher said: "Keith Brown's desperate spinning in defence of Humza Yousaf will only pour petrol on the bitter civil war between SNP MSPs and MPs over Nicola Sturgeon's preferential treatment.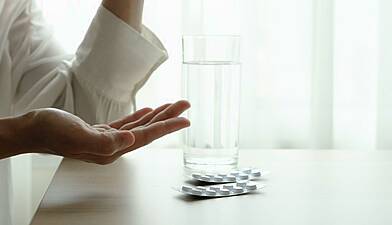 World
No plans for abortion law reforms in Britain follo...
"His claim that Michelle Thomson had voluntarily given up the SNP whip when she was under investigation amounts to gaslighting, as she has said very clearly she had the whip removed from her by Nicola Sturgeon."
She added: "No amount of spin can disguise the fact that Humza Yousaf is so compromised by his closeness to Nicola Sturgeon that he is having to move the goalposts on internal discipline."
Former SNP leadership contender Ash Regan, and MP Angus MacNeil, both of whom were critics of Ms Sturgeon, are also amongst those who have suggested that she should be suspended.