Sympathisers of a young woman given a lengthy prison sentence for participating in attacks on neo-Nazis and other right-wing extremists held protests and scuffled with police in some German cities after the verdict.
The Dresden state court on Wednesday convicted Lina E, whose full name was not released due to privacy rules, of membership in a criminal organisation and serious bodily harm.
She was sentenced to five years and three months in prison.
Several hours later, the court said she had been released under unspecified conditions after spending some two and a half years in custody before the verdict.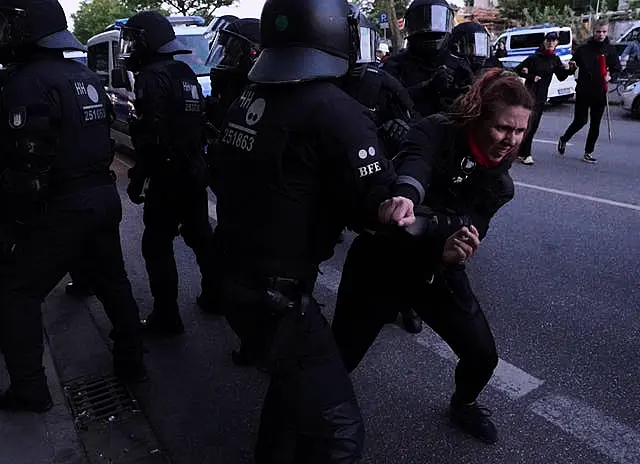 Prosecutors accused the student of "militant extreme-left ideology" and conceiving the idea of attacks on far-right individuals in Leipzig and nearby towns.
Three men are alleged to have joined her by the end of 2019.
The court in Dresden sentenced them to between 27 months and 39 months in prison.
Shortly after the verdict, Germany's top security official said federal and state police will act decisively if there was far-left violence in the coming weeks.
On Wednesday evening, about 800 people took part in a demonstration in Leipzig, according to police.
Some later tried to break through police lines, throwing bottles, stones and fireworks at officers.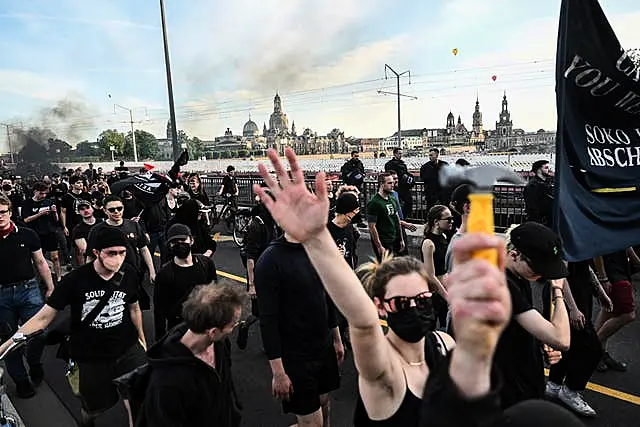 A laser was also pointed at a police helicopter.
There was a similar protest by an estimated 800 people in the north-western city of Bremen, while about 1,200 people demonstrated in Hamburg, where police said officers had bottles and fireworks thrown at them, German news agency dpa reported.
In Berlin, an estimated 450 people took part in a largely peaceful protest.
A bigger protest is expected in Leipzig on Saturday.