President Joe Biden has endorsed plans to train Ukrainian pilots on US-made F-16 fighter jets, according to reports.
The unnamed sources, who spoke on the condition of anonymity to discuss Mr Biden's private conversations with allies, said he announced he had approved the training, which is likely to be conducted in Europe over the coming months, during a meeting of G7 leaders in Hiroshima.
Mr Biden told the leaders that decisions on when, how many, and who will provide the fourth-generation fighter jets for Ukraine to use in battle will be made in the months ahead while the training is under way.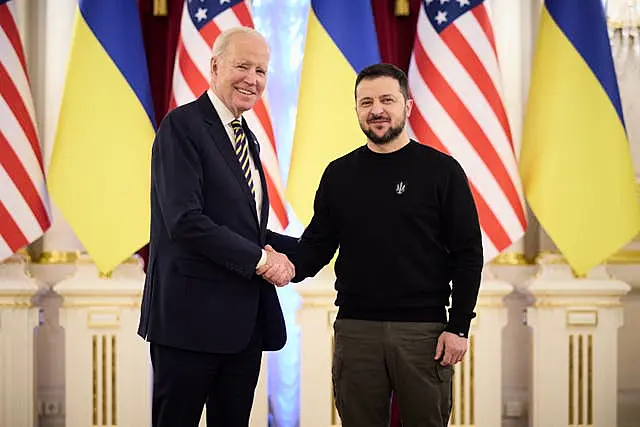 President Vlodymyr Zelensky has consistently called for the supply of Western fighter jets to bolster his country's defences against Russia's 15-month invasion, but has until now faced scepticism from the US.
Under export licensing rules, the US needed to sign off on any allied effort to train Ukrainian pilots.
European allies in recent weeks have warmed up to the notion of sending fighter jets to Ukraine, as have elements of Mr Biden's Cabinet, including Secretary of State Antony Blinken, who has emerged as a staunch advocate within the administration.