The arrest of former Scottish National Party (SNP) chief executive Peter Murrell, former Scottish first minister Nicola Sturgeon's husband, comes amid an investigation into the party's finances.
Some within the party called for more transparency around its finances during Mr Murrell's leadership.
Here are some of the key moments so far...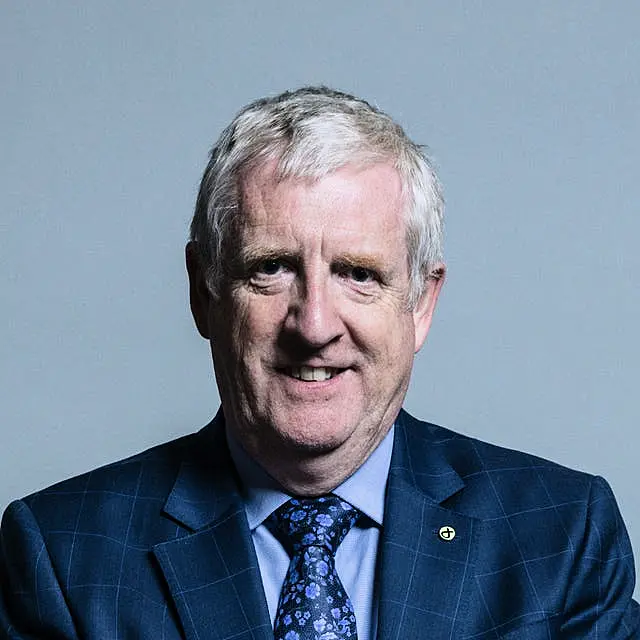 May 2021 – MP quits party finance role
MP Douglas Chapman resigned from his role as the party's treasurer, saying he had not been given enough information to do his job.
Senior figures in the party, including Nicola Sturgeon, later disputed his assessment.
Joanna Cherry, a vocal internal critic of the party's leadership, also resigned from her role on the national executive committee (NEC)
July 2021 – Police open investigation
Police Scotland confirmed they were investigating after seven complaints were made around donations to the SNP.
This followed allegations that £600,000 raised for campaigning towards Scottish independence was diverted elsewhere.
Earlier, the police force said they were assessing a fraud allegation relating to £600,000 of funds "to determine if an investigation is required".
The party said that "all sums raised for independence campaigning will be spent on independence campaigning".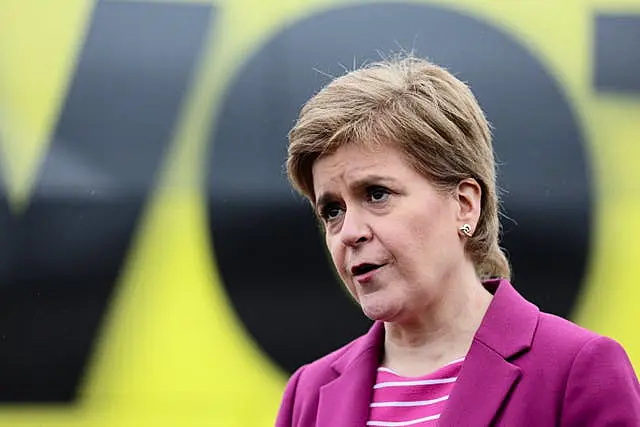 August 2021 – Party accounts acknowledge 'concern'
As the party's annual accounts were published, treasurer Colin Beattie acknowledged there had been "concern" about transparency over independence-related appeals that had raised more than £600,000.
In a section of the accounts, Mr Beattie discussed money raised by the referendum-related appeals since 2017.
He said that £666,953 had been raised up to the end of 2021, with a total of £51,760 expenditure applied to this income.
The money was "earmarked" through internal processes, he said, though the accounts did not officially record a separate sum.
December 2022 – Loan to SNP emerges
In December, it emerged that Mr Murrell had loaned the party £100,000 in June 2021.
The party said this was to help with a "cash flow" issue after the election that year.
Ms Sturgeon said: "The resources that he lent the party were resources that belonged to him."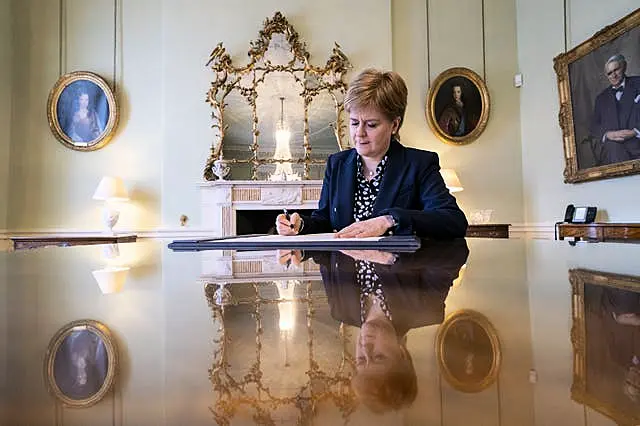 February 2023 – Nicola Sturgeon resigns
Nicola Sturgeon stunned the political world by suddenly announcing her resignation on February 15th.
She said this was not in relation to short-term pressures but because she knew in her "head and heart" that the time was right to go.
During her Bute House press conference, she was asked if she expected to be interviewed in relation to the investigation. She said she did not.
March 2023 – Peter Murrell resigns
Amid the SNP leadership contest to replace Ms Sturgeon, Mr Murrell announced he was stepping down from the role he had held for more than 20 years.
It came during a row over the party's membership numbers, which had also led to media chief Murray Foote stepping down.
Membership numbers had dropped by about 30,000 in the last year, something the party had previously denied.
April 2023 – Murrell arrested as police search premises

Mr Murrell was arrested on the morning of Wednesday, April 5th.
There was a large police presence around his home in Glasgow as well as the SNP's headquarters in Edinburgh.