The former Minneapolis police officer jailed for the 2020 murder of George Floyd pleaded guilty on Friday to two counts of tax evasion.
Derek Chauvin pleaded guilty to aiding and abetting and failing to file tax returns to the state of Minnesota for the years 2016 and 2017.
In a Minnesota court before Washington County Judge Sheridan Hawley, Chauvin appeared via Zoom from a federal prison in Tucson, Arizona.
Chauvin and his now ex-wife were charged with multiple counts of underreporting their income and failing to file tax returns. His ex-wife pleaded guilty earlier to two counts.
"The true reason," Chauvin told the judge, "is some financial concerns at the time."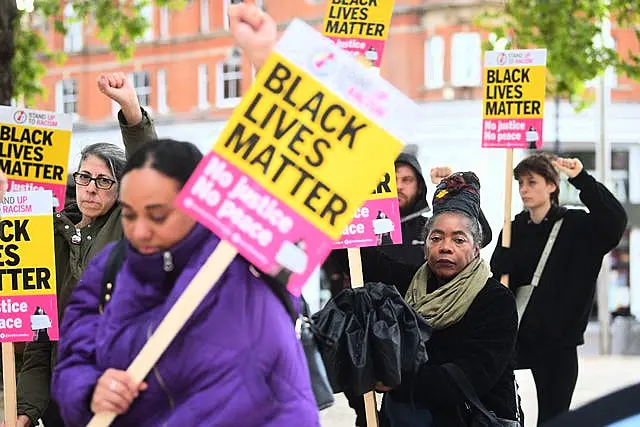 Chauvin was previously convicted on state murder charges for the May 2020 killing of Mr Floyd and on a federal count of violating his civil rights.
Mr Floyd died on May 25, 2020, after Chauvin, who is white, pressed his knee against the black man's neck for more than nine minutes.
Mr Floyd, who was handcuffed, repeatedly said he could not breathe.
The killing, which was recorded on video by a bystander, sparked worldwide protests over racial injustice.
Shortly after Mr Floyd's killing, Chauvin and his then-wife were charged with multiple counts for allegedly underreporting their income to the state of Minnesota and failing to file Minnesota tax returns.
The complaints alleged that from 2014 to 2019, the Chauvins underreported their joint income by 464,433 dollars (£382,604).
With unpaid taxes, interest and fees, the Chauvins, who have since divorced, owe 37,868 dollars (£31,196) to the state, according to court documents.
The tax investigation began in June 2020, after the Minnesota Department of Revenue received information about suspicious filings by Derek Chauvin. The agency started an internal cursory review and then opened a formal investigation.
The probe ultimately found the Chauvins did not file state tax returns for 2016, 2017 or 2018, and did not report all of their income for 2014 and 2015. When tax returns for 2016 through 2019 were filed in June 2020, the Chauvins did not report all of their income in those years either, the complaints said.
The complaints said Chauvin was required to pay taxes on income from off-duty security work he did at several jobs between 2014 and 2020.
Investigators believe that at one job he earned about 95,920 dollars (£79,019) over those six years that was not reported.
His ex-wife, Kellie May Chauvin, pleaded guilty on February 24 to two counts of aiding and abetting their failure to file tax returns for 2016 and 2017.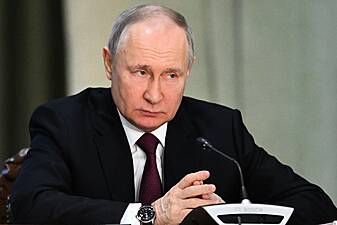 World
ICC issues arrest warrant for Putin over 'abductio...
Her plea agreement called for three years of probation and restitution with no more than 45 days of community service. The other charges were dropped. Judge Hawley said she will be sentenced on May 12.
Chauvin was convicted of state murder and manslaughter charges in 2021 and is serving 22 and a half years in that case. He also pleaded guilty to a federal charge of violating Mr Floyd's civil rights and was sentenced to 21 years. He is serving the sentences concurrently.
Three other officers were convicted of federal charges of violating Mr Floyd's rights. Two of them have also been convicted of a state count of aiding and abetting manslaughter, while the third is waiting for a judge to decide his fate on the state charges.