Motorcyclists opposed to the expansion of London's ultra-low emission zone (Ulez) will ride together on the M25 motorway on Sunday.
They will gather at six locations on the outskirts of the capital before descending on Surrey's Box Hill.
Mayor of London Sadiq Khan will extend the Ulez zone to cover the entire city from August 29.
Non-compliant vehicles that enter the zone are required to pay a £12.50 daily fee or face a fine.
Protest organiser Phil Elliott, 59, who has been campaigning against vehicle emissions-based charging in London since 2007, branded Ulez expansion "a complete and utter cash grab".
He told the PA news agency: "There's been various protests around London. Being a bike rider myself I thought I'd throw myself in there and do one.
"It's people like us who stand at protests in the rain in Trafalgar Square, shouting and hollering, that have made politicians react.
"You need to have pressure on those in power to get policy change."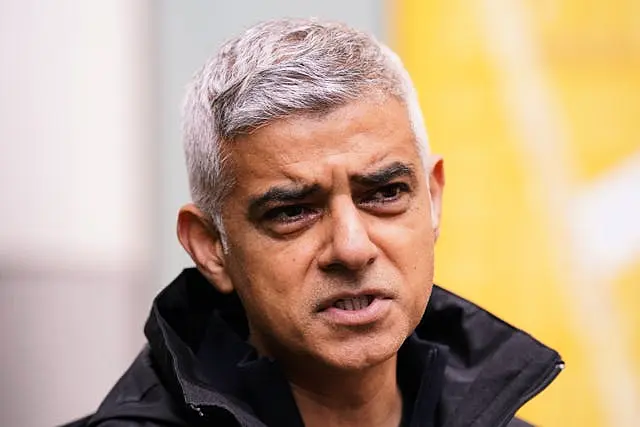 British prime minister Rishi Sunak last month urged Mr Khan to "think twice" about Ulez expansion, while on Monday, Labour leader Sir Keir Starmer suggested cities should look at other options for tackling air pollution.
Mr Khan has previously admitted his decision to expand the Ulez was "very difficult" but insisted it would "see five million more Londoners being able to breathe cleaner air".
Asked how many motorcyclists he expected to take part in Sunday's event, Mr Elliott said: "A couple of thousand. But it's been tweeted far and wide.
"I've never seen anything advertised quite as big as this."
Transport for London (TfL) says motorbikes must meet Euro 3 emissions standards to avoid the Ulez charge, which generally means those registered from July 2007.
Mr Elliott said: "Motorbikes are part of the solution not the problem.
"Two wheels, an engine and the ability to move easily around should be promoted not penalised.
"For many, motorbikes are a passion, a lifestyle or a necessity that have been proven to reduce congestion and pollution."
Alan Miller, co-founder of libertarian campaign group Together, which is supporting the protest, said: "The motorbike is synonymous with freedom and fun.
"From the Triumph to the Norton, as well as Vespas, the United Kingdom has had a love affair with motorcycles since the late 19th century.
"Hugely popular and part of our culture and way of life, they are also now coming under attack by Sadiq Khan's unnecessary, undemocratic, unjustified and unfair Ulez imposition."