Shares in Italian banks have plunged after the Cabinet approved a proposal to apply a temporary tax on some profits this year to help consumers and businesses cope with higher borrowing costs.
Italian transport minister Matteo Salvini announced the tax at a Monday evening press conference, saying it was a measure of "social equity" to make up for a series of interest rate hikes from the European Central Bank (ECB).
Those increases are aimed at fighting inflation and making it more expensive for people to get loans to buy homes and cars or for companies to get new equipment or build facilities.
UniCredit shares fell over 7 per cent, Intesa Sanpaolo was down more than 8 per cent, Banco BPM dropped more than 8.5 per cent, and BPER and Banca MPS both plummeted over 10 per cent in early afternoon trading on the Milan Stock Exchange.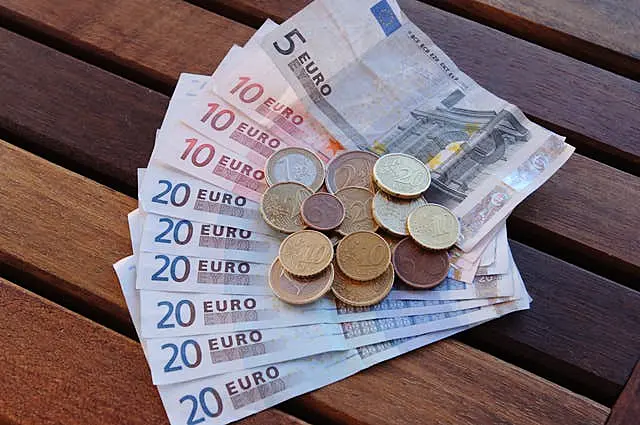 The Association of Italian Banks has not yet commented publicly on the proposal, whose approval apparently took banks by surprise.
The five major Italian banks reported a combined net profit of about €10.5 billion in the first half of the year, up 64 per cent from the same period in 2022, according to credit rating agency DBRS Morningstar. It pointed to higher interest income, resilient fees and cost management.
The 40 per cent tax would be applied to banks' profits from the difference between the interest they pay customers on deposits and the interest they earn on loans.
Mr Salvini said the tax revenue would amount to "a few billion" euros that would be used to fund tax breaks and help first-time homeowners get mortgages.
The proposal must now be converted into legislation and be approved by Italy's parliament, where the right-wing government enjoys a comfortable majority.
The ECB has raised interest rates nine times in a row in its campaign to stamp out high inflation unleashed by higher energy prices after Russia invaded Ukraine and supply chain back-ups as the global economy recovered from the coronavirus pandemic.
The drop in Italian bank shares weighed on major banks more broadly in European markets, with Germany's Deutsche Bank, France's BNP Paribas and Societe Generale, Britain's HSBC and Spain's Banco Santander all falling in early afternoon trading.
The bank tax was the last item announced in a series of measures adopted by Italy's Cabinet, ranging from ending mandatory isolation for Covid-19 cases to a decision to increase the number of taxis that can operate.
The 20 per cent increase in the number of taxi licences that cities can issue follows a boom in tourism that has created long queues at taxi stands this summer, with demand only expected to grow with the Vatican's 2025 Jubilee, the 2026 Winter Olympics in Milan-Cortina and Rome's bid to host the 2030 Expo.