India is on track to become the world's most populous nation, surpassing China by 2.9 million people by mid-2023, according to data released by the United Nations.
The South Asian country will have an estimated 1.4286 billion people against China's 1.4257 billion by the middle of the year, according to UN projections.
China has had the world's largest population since at least 1950, the year United Nations population data began.
Both China and India have more than 1.4 billion people, and combined they make up more than a third of the world's eight billion people.
Not long ago, India was not expected to become most populous until later this decade. But this has changed due to a drop in China's fertility rate, with families having fewer children.
Today, China has an aging population with stagnant growth despite the government retreating from its one-child policy seven years ago.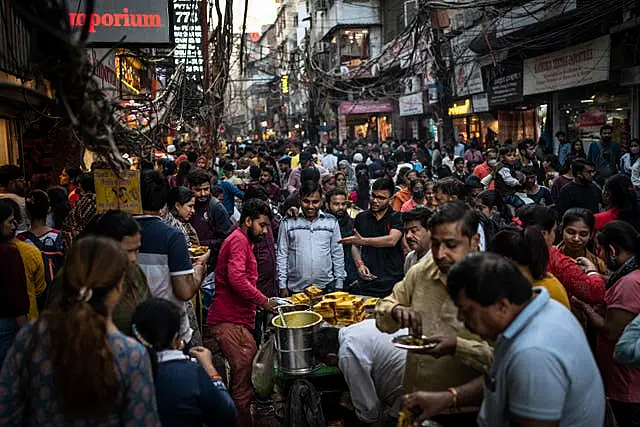 In contrast, India has a much younger population, a higher fertility rate, and has seen a decrease in infant mortality over the last three decades.
Still, the country's fertility rate has been steadily falling, from more than five births per woman in 1960 to just over two in 2020, according to World Bank data.
India's continued growth is likely to have social and economic consequences. India has the largest number of young people at 254 million aged between 15 and 24, according to the UN.
Experts hope this means an expanding labour force that can help fuel growth in the country for decades to come.
But they warn it could just as swiftly become a demographic liability if the growing number of young people in India are not adequately employed.
Tech giant Apple, among other companies, hopes to turn India into a potential manufacturing hub as it moves some production out of China, where wages are rising as the working age population shrinks.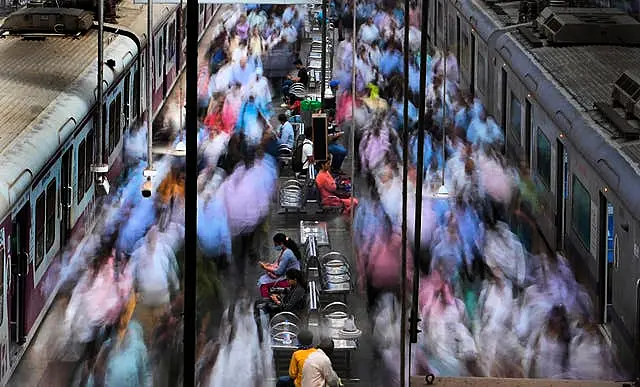 The report also surveyed 1,007 Indians, 63% of whom said economic issues were their top concern when thinking about population change, followed by worries about the environment, health and human rights.
Andrea Wojnar, the United Nations Population Fund's representative for India, said of the report: "The Indian survey findings suggest that population anxieties have seeped into large portions of the general public. Yet, population numbers should not trigger anxiety or create alarm."
She added that they should be seen as a symbol of progress and development "if individual rights and choices are being upheld".
The hope is that India's soaring number of working age people will give it a "demographic dividend", or the potential for economic growth when a country's young, working age population is larger than its share of older people who are beyond their working years.
That is what helped China become an economic and global heavyweight, even as its number of working age adults is now falling.
On Wednesday, China's foreign ministry spokesperson Wang Wenbin said of the report: "A country's demographic dividend depends not only on quantity, but also on quality.
"The population is important, so is talent… China's demographic dividend has not disappeared, the talent dividend is taking place and development momentum remains strong."