Google will confront a threat to its dominant search engine beginning on Tuesday when federal regulators launch an attempt to dismantle its internet empire in the biggest US antitrust trial in a quarter century.
Over the next 10 weeks, federal lawyers and state attorneys general will try to prove Google rigged the market in its favour by locking its search engine in as the default choice in a plethora of places and devices.
US District Judge Amit Mehta likely will not issue a ruling until early next year. If he decides Google broke the law, another trial will decide what steps should be taken to rein in the Mountain View, California-based company.
Top executives at Google and its corporate parent Alphabet Inc, as well as those from other powerful technology companies are expected to testify.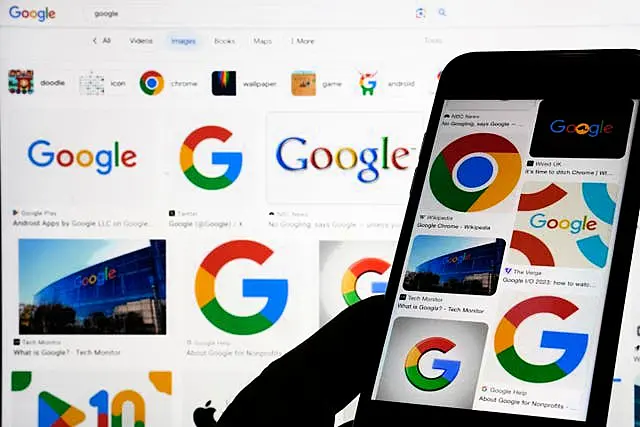 Among them is likely to be Alphabet chief Sundar Pichai, who succeeded Google co-founder Larry Page four years ago. Court documents also suggest that Eddy Cue, a high ranking Apple executive, might be called to the stand.
The Justice Department filed its antitrust lawsuit against Google nearly three years ago during the Trump administration, charging that the company has used its internet search dominance to gain an unfair advantage against competitors.
Government lawyers allege that Google protects its franchise through a form of payola, shelling out billions of dollars annually to be the default search engine on the iPhone and on web browsers such as Apple's Safari and Mozilla's Firefox.
Regulators also charge that Google has illegally rigged the market in its favour by requiring its search engine to be bundled with its Android software for smartphones if the device manufacturers want full access to the Android app store.
Google counters that it faces a wide range of competition despite commanding about 90% of the internet search market.
Its rivals, Google argues, range from search engines such as Microsoft's Bing to websites like Amazon and Yelp, where consumers can post questions about what to buy or where to go.
From Google's perspective, perpetual improvements to its search engine explain why people almost reflexively keep coming back to it, a habit that long ago made "Googling" synonymous with looking things up on the internet.