Lawyers for Alec Baldwin said the Hollywood actor "wants his day in court" as a preliminary investigation hearing in his involuntary manslaughter case was set for early May.
At a virtual hearing on Thursday, which Baldwin did not attend, a New Mexico court heard that the firearm that killed cinematographer Halyna Hutchins had since been destroyed by the state.
Baldwin previously pleaded not guilty to two counts of involuntary manslaughter over the fatal shooting of Ms Hutchins on the Rust movie set in October 2021.
On Thursday his attorney Alex Spiro said the alleged destruction of the firearm was "obviously an issue" as the defence team needed to examine it, "or what's left of it".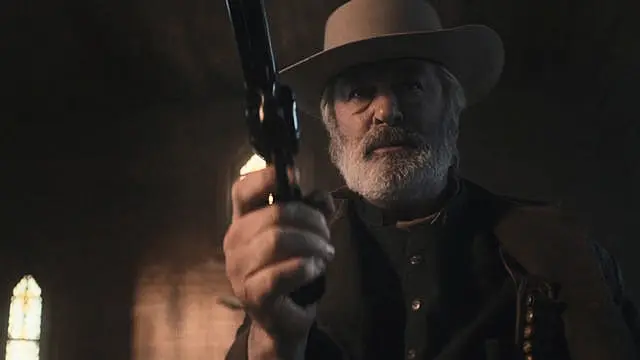 "Mr Baldwin wants his day in court," he said.
A spokesperson for the Santa De District Attorney's office later refuted the claim that the weapon had been destroyed, saying it was "in evidence and is available for the defense to review".
"The defense's unexpected statement in the status hearing today that the gun had been destroyed by the state may be a reference to a statement in the FBI's July 2022 firearms testing report that said damage was done to internal components of the gun during the FBI's functionality testing," the spokesperson said.
"However, the gun still exists and can be used as evidence."
At Thursday's hearing Mr Spiro also noted that prosecutors currently had a 46-strong list of witnesses, and requested the list be provided to the defence as soon as possible.
Judge Mary Marlow Sommer set a deadline of April 17th for the state to supply Baldwin's counsel with the list.
She also set a preliminary investigation hearing, scheduled to last two weeks, for May 3rd.
During this time it will be decided whether or not there is enough evidence for the case to proceed to trial.
Prior to this, another hearing will be held on March 27th to review a motion, filed by Baldwin's lawyers last month, about the disqualification of special prosecutor Andrea Reeb.
The actor's representatives previously argued that Ms Reeb's involvement in the case was "unconstitutional", due to her elected position in the New Mexico House of Representatives.