Hollywood stars and "rank and file" members of Sag-Aftra hailed the "extraordinary solidarity" within the US actors union on day one of a major industry strike.
Thousands of creatives took to the streets of Los Angeles on Friday, picketing outside major studios after the start of the strike, which threatens to derail productions at both home and abroad.
Actors stood shoulder to shoulder with writers outside major production companies, including Warner Bros, Netflix and Disney in the sweltering heat, while cars drove by honking their horns in support.
Multiple celebrities including George Clooney, Halle Berry and Alec Baldwin have expressed support for the action, announced by the Screen Actors Guild – American Federation of Television and Radio Artists (Sag-Aftra) on Thursday.
In a statement shared with the PA news agency, Clooney said: "This is an inflection point in our industry. Actors and writers in large numbers have lost their ability to make a living.
"For our industry to survive that has to change. For actors that journey starts now."
In a video posted to Instagram, Baldwin congratulated the union for calling the strike in order to protect its "rank and file" members.
"I don't think anybody really wants a strike but they don't want to continue under the unfair contracts that we're working under now," he said.
"So congratulations to everybody and I hope this is over right after we get everything we want."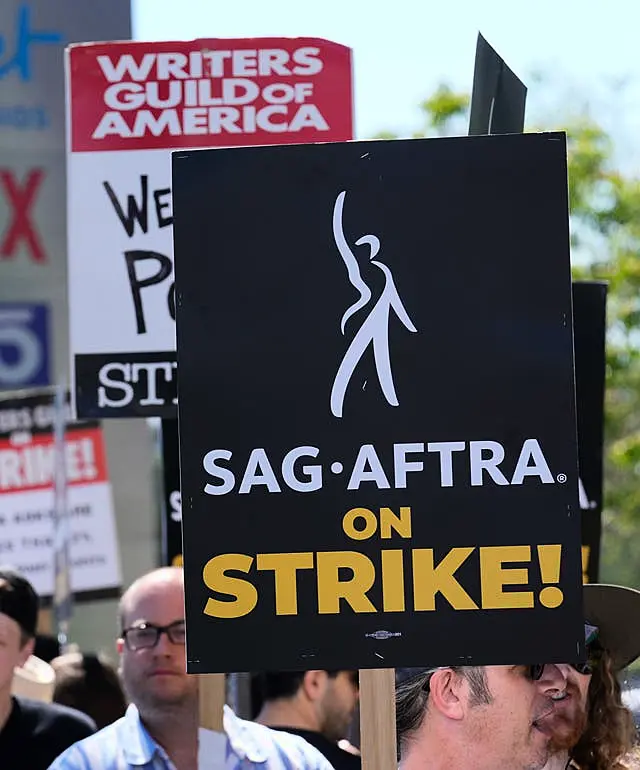 British stars including Emily Blunt and Florence Pugh also expressed solidarity with their fellow union members, after walking out of the London premiere of upcoming blockbuster Oppenheimer on Thursday, shortly after the strike was announced.
But the chief executive of the UK Cinema Association said the strike may cause "little if any disruption" to British theatres for the "foreseeable future".
Phil Clapp told the PA news agency that disruption may be minimal, though it was likely that some film premieres in the UK would go ahead without talent until the dispute was resolved.
"While it will clearly be for each individual to make their own decision, it may be that until the dispute is resolved we will see some premieres not being supported by the 'talent' in front of or behind the camera," he said.
He added: "In terms of wider UK cinema-going, then given the challenges UK cinema operators have faced in the last few years, all will be concerned by anything which might potentially threaten the supply of films to the big screen, and so it is very much hoped that there will be a quick resolution.
"Unless the current strike is a protracted one, we are confident that cinemas will see little if any disruption in the foreseeable future," he said.
Among the productions in the UK that could be affected by the strike action is the filming of Deadpool 3, starring Hollywood actors Ryan Reynolds and Hugh Jackman.
House Of The Dragon series two with Matt Smith and Emma D'Arcy could also be affected, alongside the second series of The Sandman with Tom Sturridge and the fourth series of Slow Horses with Academy Award winner Gary Oldman.
Other events that may be affected by the strike could include red carpet premieres and film festivals, including those in Venice and Toronto, and awards shows such as the 75th Emmy Awards.
In Los Angeles on Friday, Sag-Aftra members said the support from other creative unions had been "overwhelming".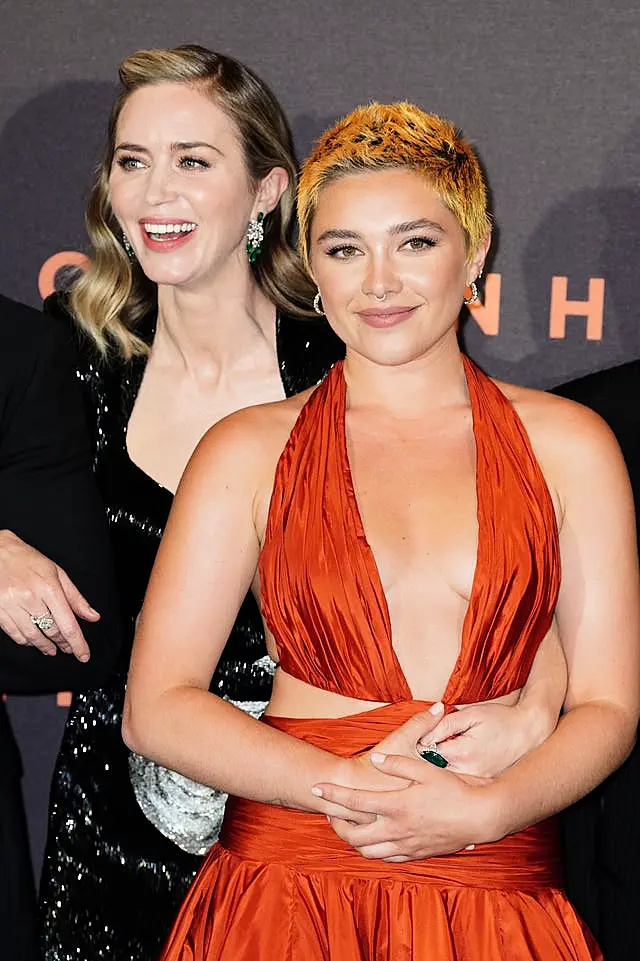 The union joins over 11,000 members of the Writers Guild of America (WGA), who have been on strike since May 2.
Bertila Damas, actress and former member of the Sag-Aftra board, said the turnout was "extraordinary, but not surprising".
"We've been dismissed, we've been treated less than, we've been otherised as if the business didn't depend on our backs and the writers," she told PA.
"This is an extraordinary show of solidarity and it's about time."
Damas said she did not feel nervous "at all" with being on strike and stopping work, but voiced concerns about younger members of the union.
"I've been doing this a long time and I'm not as concerned, I can weather the storm of unemployment," she added.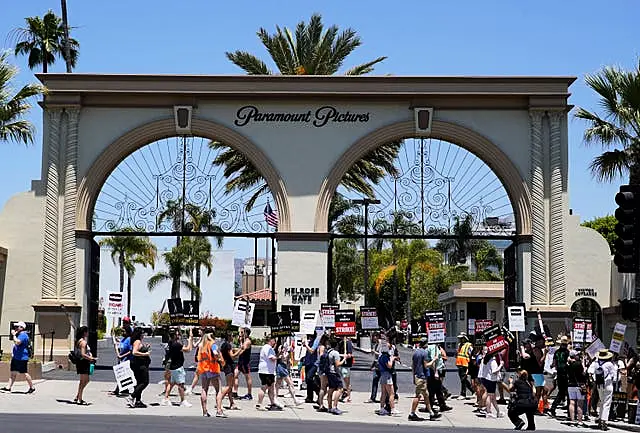 "It's a bigger deal than it's ever been. What we're asking for, if you ask me, is still not enough."
Stunt coordinator Mikal Kartvedt said the added weight of the actors' union membership to the ongoing writers' strike was a "gamechanger".
"This could be a real crusher when it comes to the timeframe the AMPTP (Alliance of Motion Picture and Television Producers) thought they were working with, especially with the writers – this is a gamechanger for the whole thing," he told PA.
"Shows that were already in the pipeline and ready to go to production, you could rationalise that you don't need writers and you could shoot the show anyway.
"Without Sag-Aftra, there's nothing going on anyway."