Rebel Green TDs lose party whip

Green Party TDs Neasa Hourigan and Patrick Costello have both lost the party whip for voting against the Government on Wednesday night. The move reduces the Government's majority in the Dáil to 80 TDs against 79 opposition TDs.

The two Green Party TDs broke ranks on Wednesday evening to back a motion calling for "full public ownership" of the National Maternity Hospital site.

The Dáil passed the Sinn Féin motion, with the final result 56 TDs in favour, 10 against and 69 Government TDs abstaining.

The chair of the Green Party, Senator Pauline O'Reilly, told RTÉ that there is unity of purpose within the party, and that all members had the "utmost" respect for the two TDs and hoped that both would "return to the fold" after the six months.
League of Ireland match-fixing inquiry
A further four men who were arrested on Wednesday in relation to alleged match-fixing in the League of Ireland have been released without charge, gardaí have said. One man remained in Garda custody on Thursday morning.
On Wednesday, 10 men, aged from their 20s to 60s, were arrested and taken to Garda stations in the Southern and Dublin Metropolitan Garda regions as part of a three-year investigation into the issue.
Among those arrested were current and former League of Ireland footballers, including some who have played professionally.
Christopher Hall murder
A man has been charged in connection with the murder of 65-year-old Christopher Hall in Dublin last year.
Mr Hall was found dead in his home in Dun Saithne Green, Balbriggan, in "unexplained circumstances" on November 24th, 2021.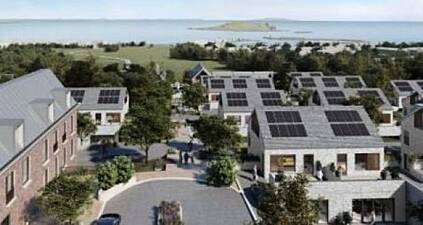 Ireland
Owners of Howth Castle offer six acre site for soc...
A man, aged in his 20s, was arrested by gardaí on Monday in connection with the murder. He has since been charged and is due to appear before Balbriggan District Court on Thursday.
Howth Castle affordable homes
The owners of Howth Castle have offered to gift a 6.5 acre site for providing social and affordable housing for local people. The offer would involve rezoning the land from high amenity to residential.
The site, which forms part of a golf course, has been offered for free with the proposed 150 homes being made exclusively available to buyers with ties to the north Dublin suburb.
It is planned for the homes to be made available to people who are currently priced out of the local market.