Ukraine launched a major drone attack on Moscow on Tuesday though all of them were destroyed by air defence systems, Russia's defence ministry said.
The attack came just weeks after the Kremlin was hit in a drone strike that Russia blamed on Ukraine, and simultaneously with the latest wave of Russian airstrikes on Kyiv.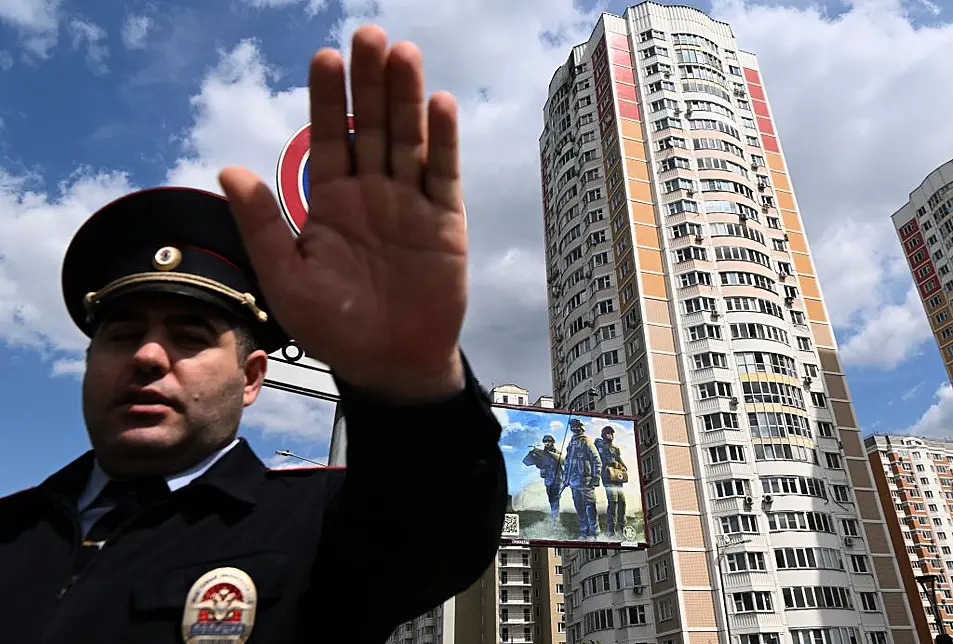 Here is what we know so far:
Russia's defence ministry blamed Ukraine for what it called a "terrorist" attack. It said it had shot down all the drones.
The defence ministry said that eight drones had attacked the Russian capital. Baza, a Telegram channel with links to the security services, said that more than 25 drones were involved.
Kremlin spokesman Dmitry Peskov said that Russian president Vladimir Putin was working in the Kremlin, and had been briefed on the attack, adding that it had clearly been carried out by "the Kyiv regime".
Ukrainian presidential aide Mykhailo Podolyak said that Kyiv was watching the strike "with enjoyment" and predicted more such attacks, even as he denied Ukraine's involvement.
News site RBC cited a source as saying that "more than 10" drones had been shot down by anti-aircraft systems.
Moscow mayor Sergei Sobyanin said that two people had sought medical assistance after the strike. No deaths were reported.
Russia's Investigative Committee, which probes major crimes, said several drones had fallen on buildings in Moscow, inflicting minor damage. It said it was investigating the strike.
RBC reported that three buildings had been hit by the drones: two near southern Moscow's Leninsky Prospekt, and a third in the town of Moskovskiy, close to Vnukovo Airport.
A senior Russian lawmaker said three of the drones had been downed over the capital's exclusive Rublyovka suburb, which is home to Russia's political and business elite and where President Vladimir Putin has an official residence.
A resident of one of the buildings struck in Moscow told Reuters the attack happened at around 0300 GMT, and that she was evacuated from the building by a security team.