Chinese leader Xi Jinping told Ukrainian president Volodymyr Zelenskiy in a phone call on Wednesday that his government would send a peace envoy to Ukraine and other nations, state media said.
A government statement reported by state TV gave no indication whether the Chinese envoy would visit Russia.
"China will send a special representative of the Chinese government on Eurasian affairs to Ukraine and other countries to conduct in-depth communication with all parties on the political settlement of the Ukrainian crisis," the statement said.
I had a long and meaningful phone call with 🇨🇳 President Xi Jinping. I believe that this call, as well as the appointment of Ukraine's ambassador to China, will give a powerful impetus to the development of our bilateral relations.

— Володимир Зеленський (@ZelenskyyUa) April 26, 2023
It made no mention of Russia or President Vladimir Putin's invasion of Ukraine last year.
"There is no winner in a nuclear war," the statement warned.
China, which said it wanted to act as mediator in Russia's war with Ukraine, has tried to appear neutral but has refused to criticise Moscow's invasion.
Mr Xi and Mr Putin issued a joint statement before the February 2020 attack saying their governments had a "no limits friendship".
Mr Xi's government released a peace proposal in February and called for a ceasefire and talks.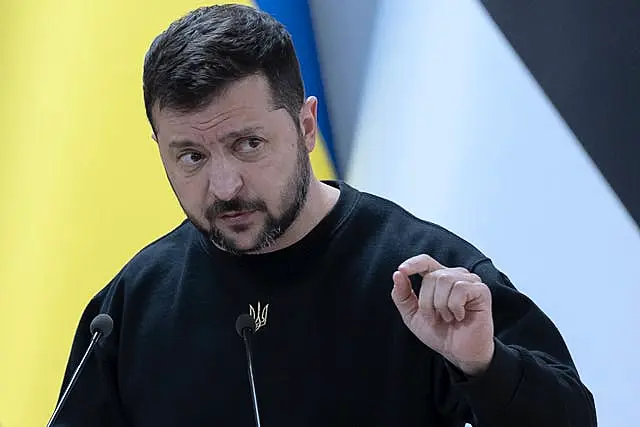 "Negotiation is the only viable way out," state TV said in a report on Mr Xi's comments to Mr Zelenskiy.
"There is no winner in a nuclear war," the report said.
"All parties concerned should remain calm and restrained in dealing with the nuclear issue and truly look at the future and destiny of themselves and humanity as a whole and work together to manage the crisis."
Mr Zelenskiy said he had had "a long and meaningful phone call" with Mr Xi. His press officer, Serhii Nykyforov, said Mr Zelenskiy and Mr Xi spoke for nearly an hour.
"I believe that this call, as well as the appointment of Ukraine's ambassador to China, will give a powerful impetus to the development of our bilateral relations," Mr Zelenskiy said in a Facebook post.
Talks between the two leaders had been anticipated for weeks, after China produced a 12-point proposal to end the fighting. The phone call was for China another step towards deeper involvement in resolving the conflict.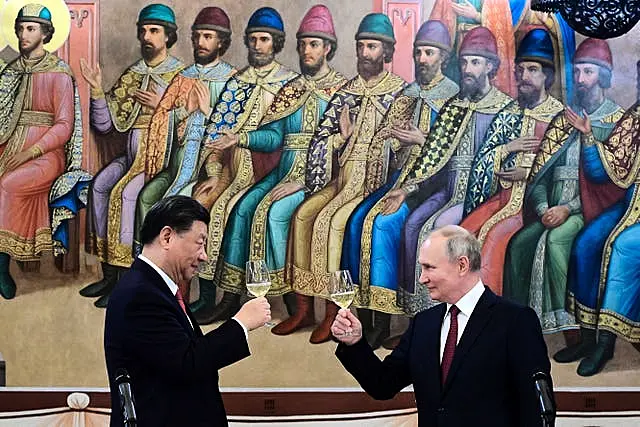 Despite that overture, Mr Zelenskiy said in an interview with The Associated Press in late March that he had not spoken with Mr Xi since the war began and extended an invitation for him to visit Ukraine.
The peace proposal came on the heels of China's announcement that it was keen to act as mediator in the war that has reenergised western alliances that are regarded by Beijing and Moscow as rivals.
With the step, Mr Xi's government reinforced China's claim to being neutral in the war, despite blocking efforts at the United Nations to condemn the Kremlin's invasion.
While Mr Zelenskiy has moved his country closer to Nato and has successfully pleaded with alliance member nations to send sophisticated modern weapons to help defeat Russia, Beijing has accused the West of provoking the conflict and "fanning the flames" by providing Ukraine with defensive arms.
Mr Putin warmly welcomed Mr Xi to the Kremlin in March, in what was seen as a powerful message to western leaders that their efforts to isolate Moscow over the fighting in Ukraine had fallen short.
Russian foreign ministry spokesperson Maria Zakharova commended China's approach but was scathing about Ukraine's stance.
Referring to the call, she praised Beijing's "readiness to strive to establish a (peace) negotiations process", while slamming what she called Kyiv's "rejection of any sound initiatives aimed at a settlement".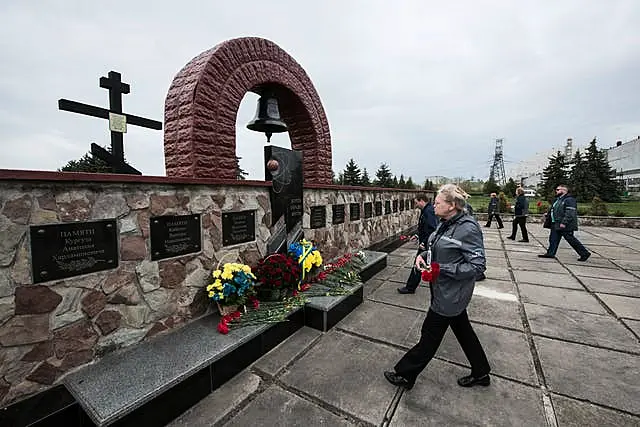 Meanwhile, Mr Zelenskiy used the 37th anniversary of the world's worst nuclear disaster on Wednesday to repeat his warnings about the potential threat of a new atomic catastrophe in Ukraine amid his country's war with Russia.
Mr Zelenskiy drew a parallel between the Chernobyl nuclear disaster on April 26th, 1986, to Moscow's brief seizure of the plant and its radiation-contaminated exclusion zone following its full-scale invasion of Ukraine.
"Last year, the occupier not only seized the (Chernobyl) nuclear power plant, but also endangered the entire world again," Mr Zelenskiy said in a Telegram post in English.
Russian forces were stationed at the Chernobyl plant between February and March last year, before it was recaptured by Ukrainian troops.
Mr Zelenskiy said Kyiv had since then re-established pre-war security measures and scientific activities within the zone. But he cautioned that future moves from Moscow could endanger global nuclear safety.