A Ukrainian army service dog given slim chances of survival after being injured in a rocket attack is embarking on a new career with police in neighbouring Hungary.
Shrapnel ravaged the right side of three-year-old German shepherd Rambo's head while he accompanied Ukrainian soldiers on the front line of the war in Kharkiv province last year.
After recovering from emergency surgery that saved his life, he is now training with the Budapest police department and serving as a reminder that dogs – and people – with disabilities can do great things.
Rambo is learning how to interact with children, older adults and disabled people at police demonstrations and rehabilitation institutions, according to Lt Col Maria Stein with the Budapest Metropolitan Police.
Demonstrating the tasks performed by canine units is part of the department's crime prevention programme, with a goal of teaching young people to be more tolerant and to respect one another's differences, Ms Stein said.
She added: "Unfortunately, children mock each other because they wear glasses, because they have braces, because their ears look funny or whatever – because they're different.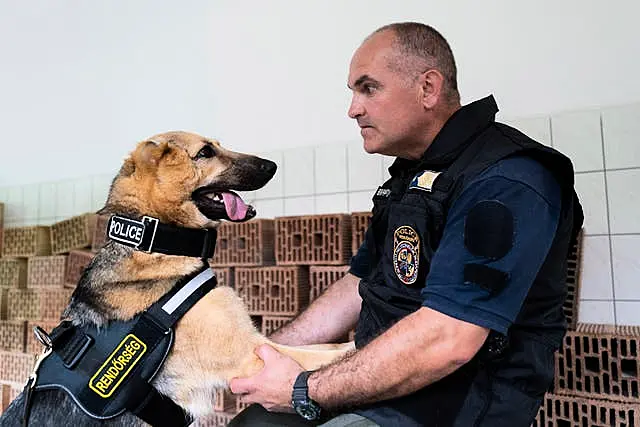 "With Rambo, we might be able to sensitise these children a little and show them that yes, he is injured, he's different, but he can do the same things as other dogs."
Rambo's journey to police service did not come easy. Shrapnel from the rocket attack, which also injured some Ukrainian soldiers, blew away pieces of his skull, damaging his jaw and severely mangling his right ear.
After his initial surgery, Rambo was taken to safety in western Ukraine. Violetta Kovacs, head of a Hungarian organisation dedicated to rescuing German shepherds, soon collected him and brought him to a rehabilitation centre near Budapest.
"The dog needed immediate help," Ms Kovacs said. "We had to operate again here in Hungary because several of his teeth were causing him great pain because of the injury, which required immediate intervention."
Rambo spent eight months at the centre, where his jaw was reconstructed, his right ear amputated and several teeth removed.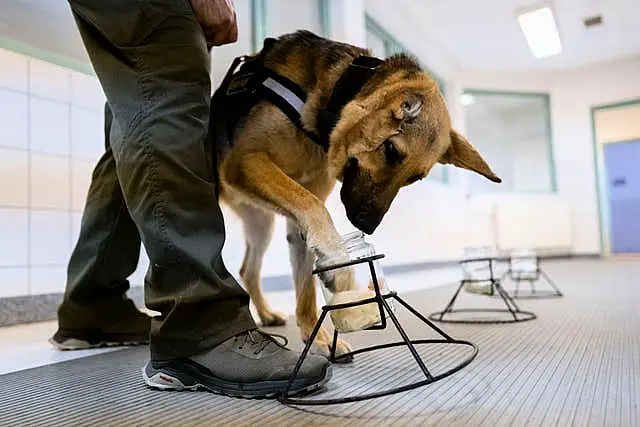 He underwent training to be socialised with other dogs, Ms Kovacs said, but his fondness for children was clear from the start.
Gyula Desko, a lieutenant colonel with the Budapest Metropolitan Police, then adopted Rambo, providing him with further training and a home.
He called Rambo a "very friendly, good-natured dog" who is making good progress in his training and whose survival is "a miracle".
Mr Desko added: "Working with him requires more patience and more attention, as we do not know what kind of mental problems his head injury caused him.
But he said Rambo is "so open with people and accepts them, despite his injuries and the shock that befell him".
It is those qualities, Mr Desko said, that the police force hopes will inspire those who meet Rambo to open themselves to kindness and acceptance.
"As a police dog, one can see through him that you can live a full life even when injured, and can be a useful member of society and do very diverse things," Mr Desko added.