Spain take on Sweden and England face co-hosts Australia in the Women's World Cup semi-finals.
Here, the PA news agency looks at what the tournament statistics can tell us about the games ahead.
Spain v Sweden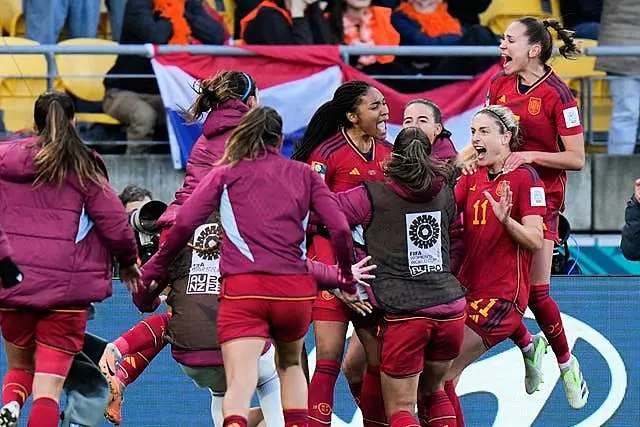 The two top-scoring semi-finalists meet in Auckland on Tuesday, with Spain having scored 15 goals – matching eliminated Japan for the tournament high – and Sweden 11.
The Scandinavians have actually had the fewest attempts on goal of any of the last four, just 62, but have the best conversion rate, having scored with 18 per cent of their shots.
Four-goal defender Amanda Ilestedt is also the unlikely leading challenger to current Golden Boot leader Hinata Miyazawa, whose Japan side Sweden knocked out in the quarter-finals.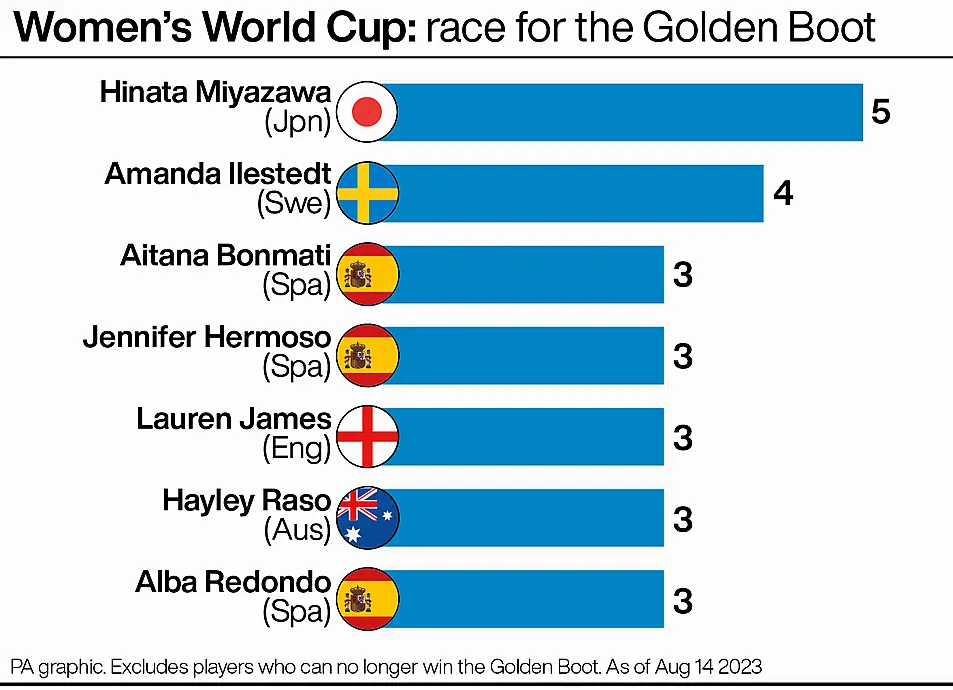 Ilestedt aside, the statistics heavily favour Sweden. Among the semi-finalists, they rank first and Spain fourth for total shots and shots on target, ball progressions both attempted and completed, line breaks attempted and take-ons completed.
Some hope for Sweden comes from Spain's defensive record – their six goals conceded is at least twice as many as any of the other remaining teams. Japan scored four of those, and Miyazawa two, in a surprisingly one-sided final game in Group C – but having beaten the Nadeshiko, Sweden will be confident.
They will also know they can respond if, as the statistics point to, they fall behind – Spain have scored nine goals in the first half of games but seven of Sweden's 11 have come after the break.
The two teams have each used 22 of their 23 available players, with only their respective third-choice goalkeepers Enith Salon and Tove Enblom yet to play a single minute in the tournament.
Australia v England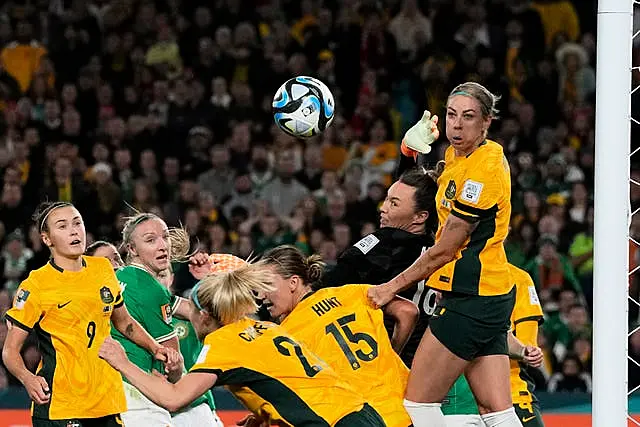 England and Australia, by contrast, have used only 17 players apiece and fatigue could be a factor in the second semi-final in Sydney.
England's 553 minutes played is the most in the tournament, closely followed by their opponents with almost 548 minutes.
Five Australians and three England players have played every one of those minutes, with Australia naming nine of the same 11 starters in every game – goalkeeper Mackenzie Arnold and the back four of Ellie Carpenter, Clare Hunt, Alanna Kennedy and Steph Catley, plus Hayley Raso, Katrina Gorry, Kyra Cooney-Cross and Caitlin Foord – and England six.
Working in England's favour in that regard could be the distance the respective teams have covered.
Their 562.3km is 2.5km lower than any other semi-finalist, with Australia once more ranking second in that regard, and England also have the lowest proportion of that spent sprinting or "high-speed running" at 27 per cent, according to FIFA's official statistics, and the highest proportion of walking at 39 per cent.
England have scored 10 goals to Australia's nine and are the most accurate shooters of the remaining teams, with 44 per cent of their efforts on target, while Australia are least accurate at 30 per cent.
The co-hosts have had more total shots, 76 to England's 68, but have allowed 64 at the other end compared to just 52 on Mary Earps' goal.
Expect England to have the bulk of the possession – they have attempted and completed over 1,000 more passes than Australia, 2,691 of 3,100 compared to 1,584 of 2,061.
Australia are only the second country to reach the semi-finals of a World Cup as host nation, following the United States who won the 1999 final at Pasadena's Rose Bowl and were also semi-finalists in 2003.