Kevin De Bruyne revealed he was carrying an injury throughout the closing stages of Manchester City's glorious treble triumph.
De Bruyne was not on the field as City capped a stunning season by winning the Champions League on Saturday, having finally succumbed to a long-standing hamstring problem.
The inspirational Belgian playmaker was forced off after 35 minutes of a hard-fought final against Inter Milan in Istanbul, which City went on to win 1-0 with a 68th-minute strike from Rodri.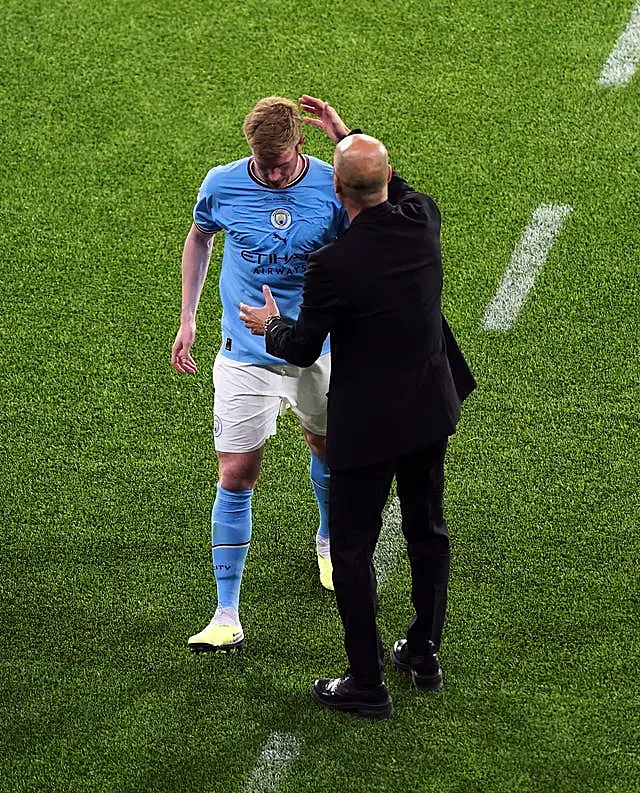 De Bruyne said: "I give everything for my team and the people in the club know that. I feel proud that I've been able to do what I did.
"It's a shame that it went the way it did for me here, but we go away winning the Champions League so there's nothing bad towards it.
"I felt all right this week, but I've been told for two months it was a risk – but, you know, you take it.
"I did what I had to do. Obviously I missed some games, but the games like Arsenal, Bayern (Munich) and (Real) Madrid I managed to do it.
"I had some personal things happen with my family on top of that and I managed that, but, here, the hamstring just snapped."
It was the second time De Bruyne had been forced off in a Champions League final after he suffered a bad facial injury in the loss to Chelsea two years ago.
Yet, after City came through, he did not want to dwell on his personal misfortune.
"I don't look at football that way," he said. "It is what it is.
"I felt the team was able to manage it and do their job. OK, the injury is never nice, but I was there for my team and did what I needed to do.
"I felt OK in the 35 minutes I played and I can't expect more from myself."
Got me a new hat! 🏆🤪 pic.twitter.com/HbT2zfvnYM

— Kevin De Bruyne (@KevinDeBruyne) June 10, 2023
Victory fulfilled a long-held ambition for De Bruyne after enjoying considerable domestic success in his eight years at City.
He said: "I've basically been fighting all my career with my team to win this medal.
"I still don't think it defines my career – I know who I am as a football player and person and I am happy and proud of the person I am – but obviously you want to win."
Much has been made of what the victory could mean for City, both as a platform for the current team and for the status of the club as whole, but De Bruyne feels that is a matter for another day.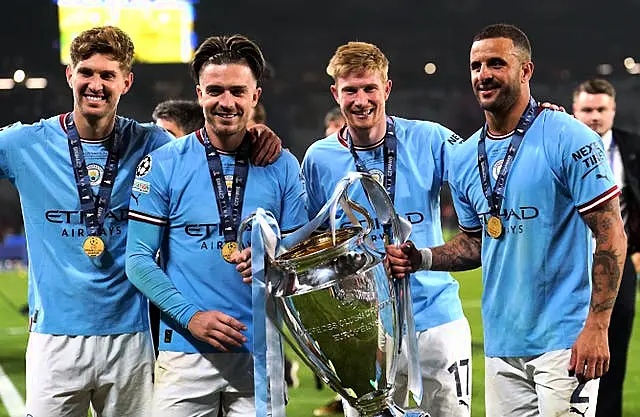 He said: "That's not something I'm really thinking about right now. The season is so long we should just enjoy this moment.
"We've had subdued parties up until now, but now we can really enjoy it for a couple of days, as we should.
"We've not lost one game in the Champions League this season so I think we deserve it."