Ronnie O'Sullivan's hopes of cruising into the second round of the World Snooker Championship hang in the balance after an impressive revival by Chinese qualifier Pang Junxu at the Crucible.
The seven-time champion looked set for the convincing victory he craved on the opening day after reeling off the first five frames of their best-of-19 match which will conclude on Saturday evening.
But Pang got on the board at the sixth time of asking with an impressive clearance of 133, and gave himself a flicker of hope after winning the last two frames of the session to reduce O'Sullivan's lead to 6-3.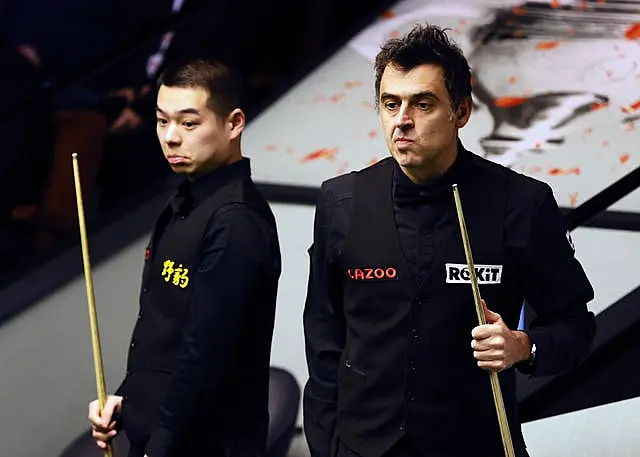 The 47-year-old O'Sullivan had insisted during the build-up that his chances of going clear of Stephen Hendry on eight modern-day titles would depend on his ability to negotiate the early stages of the tournament with the minimum of effort.
He looked set to face a tough challenge from Pang, who reached the final of the inaugural WST Classic last month and had also beaten O'Sullivan in their only previous meeting in last year's low-key Championship League.
A nerveless 50 break in the opener seemed to under-score Pang's potential but O'Sullivan clawed back to take it and in the process appeared to knock some of the wind out of his 23-year-old opponent.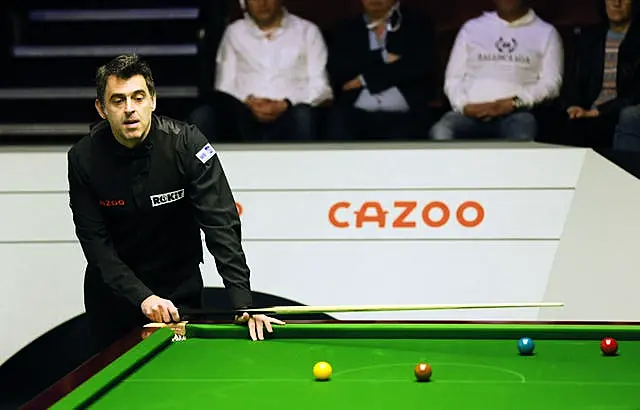 A simple missed black from Pang set O'Sullivan up to extend his lead with a swiftly-taken 42, and subsequent breaks of 61 and 53 left Pang still to get his first Crucible frame on the board at the mid-session interval.
O'Sullivan looked close to his clinical best when they returned, overturning Pang's 56-point advantage to move 5-0 ahead, before Pang's excellent century reduced the deficit.
Pang missed a number of chances in a lengthy seventh frame that O'Sullivan clinched on the colours, but looked thoroughly impressive as he dispatched the final two frames to raise hopes of at least making Saturday's evening session a competitive one.
On the other table, former champion Stuart Bingham reeled off five frames in a row to turn a 3-1 deficit into a 6-3 lead over David Gilbert, in a match that is set to resume on Sunday.