Norway manager Stale Solbakken joked that if Jack Grealish could train for England then he has no cause to worry about Erling Haaland's treble celebrations ahead of Saturday's clash with Scotland.
Solbakken understood the need for Haaland to revel in his success with Manchester City after last weekend's Champions League final.
Solbakken has taken it easy with Haaland this week, more concerned with ensuring the striker recharges, and believes a homecoming welcome will lift his star man during the Euro 2024 qualifier in Oslo.
City celebrated in Ibiza after their Istanbul success against Inter before continuing the party on a bus parade in Manchester on Monday with Grealish throwing himself wholeheartedly into the fun.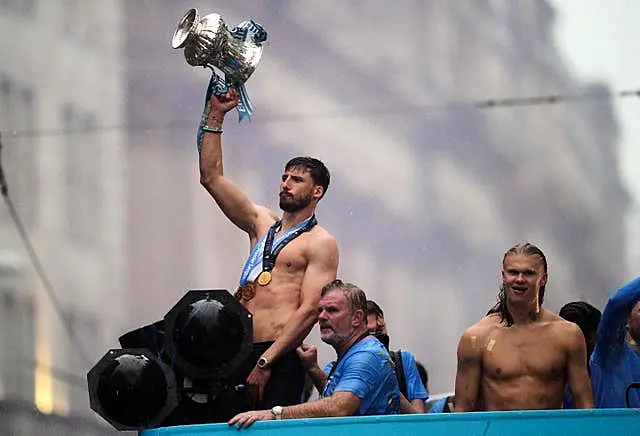 When asked what the Norwegian people made of the scenes ahead of a big international, Solbakken said: "I think everyone understands that and I also think it's a good idea to do that.
"Because, no matter how good you are, if you say (Pep) Guardiola is the best manager in the world and he has managed to do this treble once in Spain, once time in England, even when he had the best players representing the biggest clubs with the biggest budgets, you could think this would happen more often. But it doesn't because it's so, so difficult.
"And I don't think you can postpone a celebration like that. You can't say 'let's meet up in the summer when these national games are over and we party'. It's not the same because the excitement is a little bit out of your body and you have to do it then.
"When he came here, he didn't look like he had gone the Grealish way. If Grealish managed to train for England the first time, he should also manage to do it for us."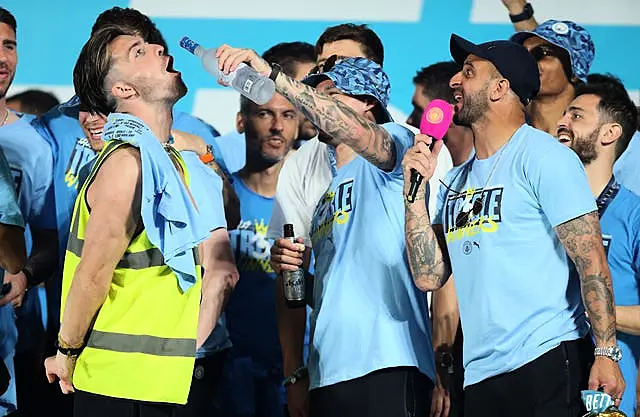 Only one of Haaland's 53 goals this season has come on the international stage but the 22-year-old has not played for his country since September and Solbakken believes an excited home crowd will help him overcome his heavy schedule.
"The biggest gift in that is the love the crowd will give him because it's a long time since he has played in Norway and he didn't participate in the two internationals earlier this year," the former Wolves and Copenhagen manager said.
"Obviously the Norwegian people have seen him on telly for a long time without seeing him live. I think he has had one game here in a year.
"So that will probably pump him up and give him the five to 10 per cent he probably lacks due to the programme he has been through and all the feelings and emotions he has been through as well."
Haaland was missed in March as Norway took one point from their opening two Group A games against Spain and Georgia, while Scotland sealed maximum return.
On the game, Solbakken said: "It's more crucial for us than Scotland of course but no matter what, before the group started, this would always have been a key game.
"But it's more that Scotland have had a really great start. I think we played two really good games but what messed it up a little bit, even though we only got one point, is that Scotland beat Spain.
"That means it looks much better for us if we can beat you and everyone is beating each other. If we win, also Spain are in trouble, because it's two teams who can catch them."