Mikel Arteta says he empathises with Graham Potter as he battles to save his job at Stamford Bridge – warning the Chelsea head coach not to let negativity "destroy his life".
The Blues sit 10th in the Premier League after losing to Tottenham on Sunday and are now 26 points adrift of Arteta's table-topping Arsenal.
Potter has won just nine of the 26 games he has managed across all competitions since replacing Thomas Tuchel in September.
The former Brighton boss revealed ahead of the Spurs defeat that he and his children has received death threats.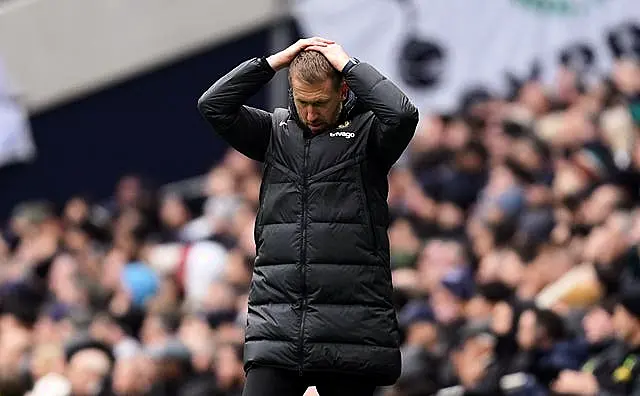 Potter name-checked his Arsenal counterpart on Sunday, revealing he had watched the Amazon documentary which was partly filmed during Arteta's lean run of results.
"Two years into Mikel's reign he's close to getting the sack and people are wanting him out and it's a disaster," he said.
"Now things have changed a little bit – and that's just the way it is."
Arteta, whose Gunners currently top the table ahead of Wednesday's visit of Everton, had a similar experience when things were not going so well earlier in his tenure.
While the Spaniard rebuffed a question on whether he received death threats, replying: "I prefer not to talk about that," he did admit he knows what Potter is going through.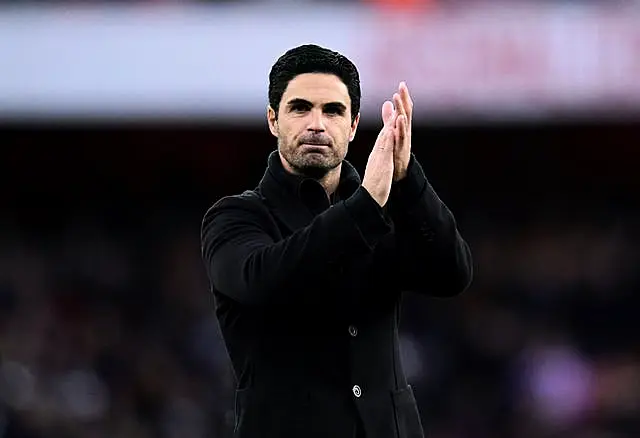 "Absolutely," he replied when asked if he had empathy for the under-fire Potter.
"We are colleagues and we all know the pressure, the demands and the uncertainty that this industry has.
"The fact is the ball has to go into the net and there are many factors that prevent that, that you cannot control so of course you empathise because you suffer and you know how it is when he is going through those moments.
"You can have difficulties in your job and challenges, which we do, especially when you lose, but when you are winning as well because this job is so demanding. But you cannot destroy your life because of that.
"And your family, your friends, your loved ones, the people around you, doesn't deserve to have their lives affected in such a negative way because you don't win a football match.
"So that balance I think in my case was critical, but you need some help, someone to paint that picture in front of you because sometimes when you are in that position it is not easy to see."
While Potter is attempting to turn things around in west London, their city rivals Arsenal can move five points clear at the summit if they beat Everton.
A 1-0 victory at Leicester on Saturday kept them ahead of Manchester City but, despite another three points, centre-backs Gabriel Magalhaes and William Saliba seemed to be engaged in an angry exchange at full-time.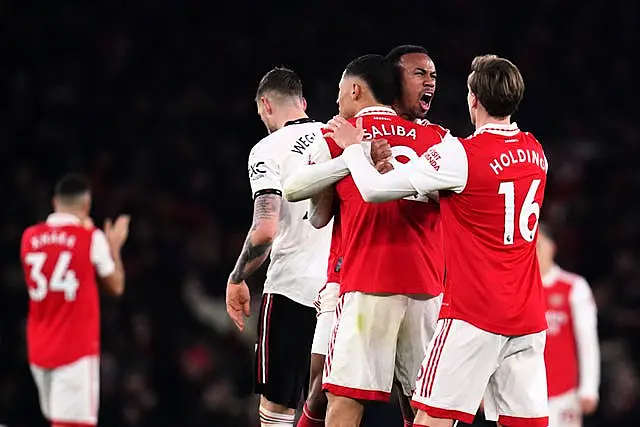 "I don't want robots," Arteta said on the apparent spat.
"I want players with feeling, with passion that makes demands of each other but at the end they have that chemistry.
"Those two certainly have that chemistry on and off the field and I love that, even when winning, they want to do better.
"They are a happy marriage! They love playing with each other, but they are really demanding with each other – which is good. Everything is fine."