Toto Wolff has warned Lewis Hamilton that Mercedes' upgrade is unlikely to provide a swift end to his losing streak.
Hamilton and team-mate George Russell were given their first taste of the team's revamped machine in Monaco.
Hamilton and Russell qualified sixth and eighth, before making up two and three places respectively in Sunday's rain-hit race following an early call to move from slick to wet rubber.
Merci Monaco ✌🏾🇲🇨 pic.twitter.com/0Mq0iuJzzK

— Lewis Hamilton (@LewisHamilton) May 28, 2023
Traditionally, the Monte Carlo layout has been among Mercedes' worst tracks with this weekend's race at the Circuit de Catalunya in Barcelona set to represent a truer reflection of the team's outright speed.
But Wolff believes he did not see enough progress from their upgraded car to suggest they will immediately move ahead of Aston Martin and Ferrari in the pecking order, or challenge Max Verstappen's Red Bull team who have won all six races this year.
"We need to be careful," said team principal Wolff. "We will collect more data in Barcelona, but I don't expect us to clear Ferrari and Aston Martin there either.
"It is about understanding what does this car do now and how do we set it up?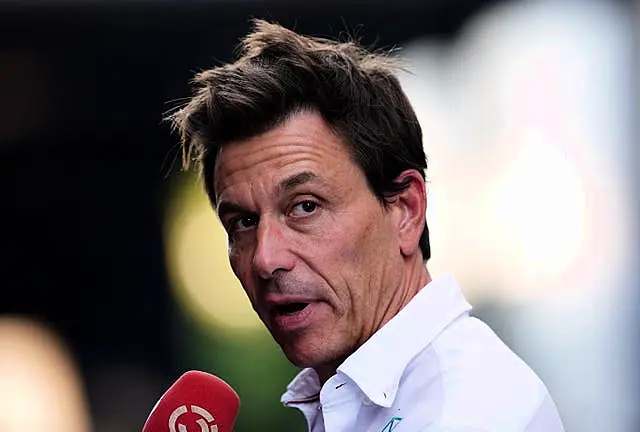 "We are good at grinding away. Last year, the package was terrible at the beginning of the season, and we won a race in Interlagos [at the penultimate round] so we will get there."
Hamilton finished 39 seconds behind Verstappen on Sunday as the Dutchman claimed his fourth victory in six races to extend his championship lead to 39 points.
Red Bull have now won 15 of the last 16 grands prix, with Verstappen, who grazed the wall en route to taking the chequered flag in Monte Carlo, remaining on course to race to his third world title in as many years.
Asked if Verstappen's dominance is proving to be a turn-off for the sport, Wolff replied: "When you win in Formula One it is a meritocracy.
DRIVER STANDINGS 👀

Alonso closes the gap to Perez, Ocon leapfrogs team mate Gasly to join top 10 👏#MonacoGP #F1 pic.twitter.com/L1mzjZudsT

— Formula 1 (@F1) May 28, 2023
"They have done a good job and the car is fast in all conditions and the driver is at the top of his game.
"We need to do a better job, catch up, find intelligent solutions and hope our development slope is steeper than theirs, and eventually fight again.
"Whether it is good for the show or not, a strong fight between 10 drivers, or at least two, is obviously much better for all of us, but we have to accept it and work to get back there.
"The best driver in the best car spending the same money wins the championship, and if you break the rules you should be heavily penalised, but only then, and you should not be penalised for simply doing a good job."