Kyle Walker has given Manchester City an injury scare ahead of the Champions League final by sitting out training with a back problem.
The England right-back was not involved as the treble-chasing Premier League champions held a session open to media ahead of Saturday's encounter with Inter Milan in Istanbul.
Walker was substituted in the last minute of City's FA Cup final triumph over Manchester United at Wembley last weekend.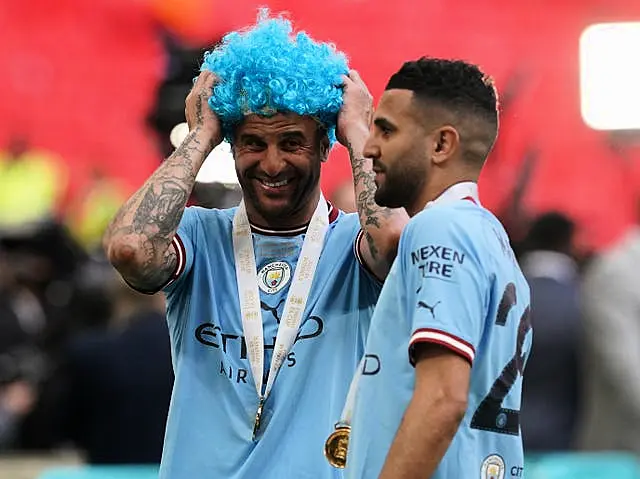 The 33-year-old was made available by the club for media commitments on Tuesday, suggesting the issue was not too serious, but manager Pep Guardiola said no chances were being taken.
"He has had a disturbance in his back," said Guardiola at a press conference.
"Yesterday he was not good, today he was a little bit better, but we didn't want to take any risks. We will see what happens in the next days."
City are bidding to win the Champions League for the first time in their history and complete a glorious treble after their Premier League and FA Cup successes already this season.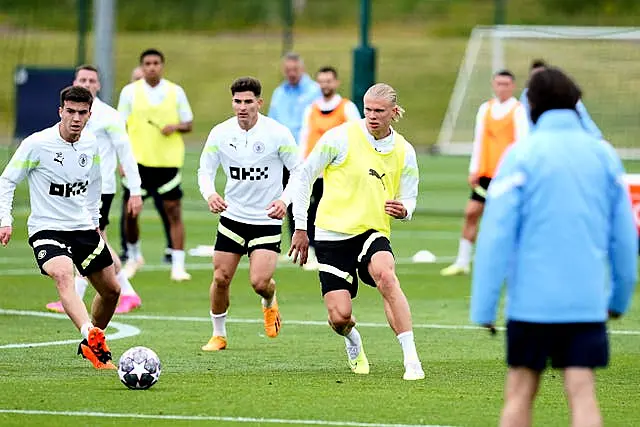 They are also looking to erase the memory of their painful loss to Chelsea in the final of 2021.
As three-time winners, Inter boast the greater European pedigree, but City will go into the match as firm favourites against the side that finished third in Serie A this term.
Guardiola, however, insists what has happened in the past – and even current form – counts for little now.
He said: "It's really good to travel in a few days to Istanbul. We go together, and it is a dream to be here.
"Two years ago we were there but in different situations with Covid.
"We're going to try to do our best and we know the final is how you behave in that specific 95 minutes, not history.
"For history, they are better than us but it is about what you have to do to be better than the opponent in 95 minutes.
"It doesn't count what you have done in the group stages or the Premier League or the FA Cup. We have to be better than them."
Guardiola is comfortable with the tag of favourites.
"We are used to it," he said. "Why should it be more dangerous? Accept the role and go out there knowing the quality of the opponents. We accept what people say, no problem."
City's form in the latter part of the season, when they reeled in Arsenal to win the Premier League and powered past Bayern Munich and Real Madrid to reach this weekend's showpiece, has been outstanding.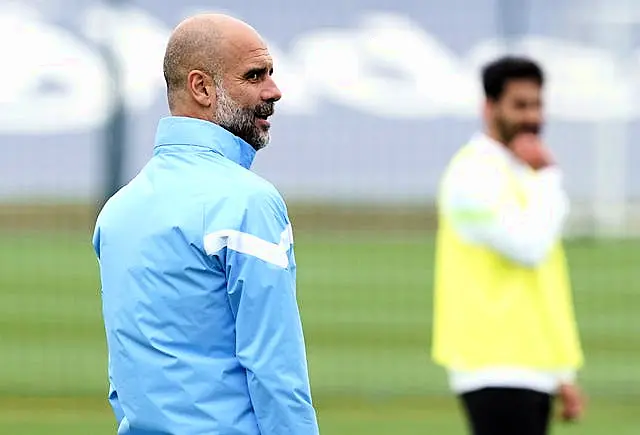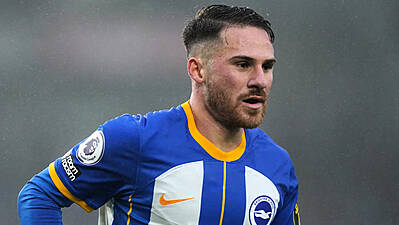 Sport
Brighton midfielder Alexis Mac Allister set to und...
Guardiola acknowledges confidence is high in the City squad but insists there will be no complacency.
He said: "It is a final against a top team and we have to do it. We are confident, I'm so optimistic, but at the same time I cannot deny the quality of the opponent.
"I have never done that and especially not in the final of the Champions League."