Championship motorcycle road racing is under threat this year as three of the six clubs in the Republic have been forced to cancel their planned events due to a lack of insurance cover.
In the last week, motorcycling road races in Kells, Co Meath, Athea, Co Limerick, and Cork were cancelled. A meeting will be held on Wednesday to decide if the Skerries 100 event will go ahead.
So far the sport's governing body, Motorcycling Ireland, has been unable to secure insurance on any motorcycle event in the Republic this year, which also includes trials, motocross and endurance disciplines
Road racing can bring up to 5,000 spectators per day to events which can also boost the local economy.
Even if insurance is secured, time constraints and additional costs for the remaining three clubs would be a factor as up to now, all the road racing clubs shared the insurance costs annually.
However, Motorcycling Ireland said it had no choice but secure insurance cover this year for the future of the sport.
Motorcycling Ireland president Sean Bissett said the body had "tried everything possible" and criticised the lack of support at Government level.
"We have met various Ministers in the Dáil seeking help three times but everywhere we go, we get a no," he said.
"We met what we thought were all the right people but we've had no help at all. Unfortunately, claims in industry are high at the moment as the courts are dealing with a backlog and this isn't helping matters.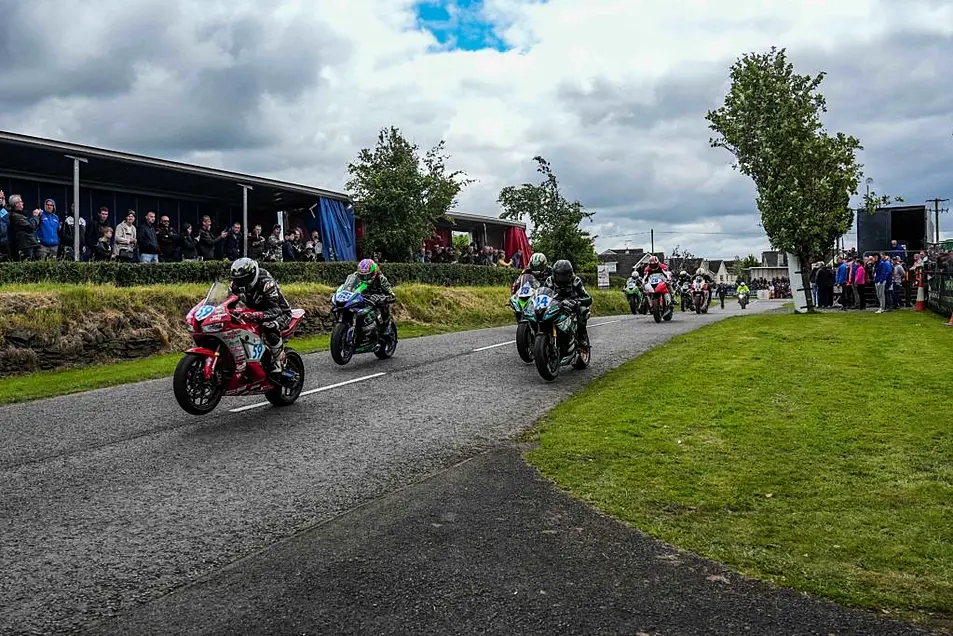 "We have not given up. We were dealing with insurance companies in Northern Ireland for over 30 years until 2022 but when Brexit happened, they couldn't deal with us any more.
"So we are trying to find another company. We still are waiting on one broker to come back to us. Even if we got insurance now, we might still be able to get some events running.
"We have to keep trying. If we don't get insurance this year, we won't get it next year because we won't have a track record."
Kells Road Races secretary Diarmaid Corcoran said it was "extremely disappointing and frustrating for the club and all the road racing supporters."
"We had to make the decision to pull the event because we would not have had the time to organise things properly for the 24th and 25th June, even if insurance was secured at this stage.
"We can't reschedule as we have to work around landowners who are good enough to leave certain fields fallow until after the races.
"We were expecting up to 4,500 spectators here each day in Crossakiel to watch 120 competitors race and this year the races were to be live-streamed. Motorsport isn't everyone's cup of tea but the problem of getting insurance cover is also affecting other sports too.
"It's a sad time for the area and for the sport, for those who race, and it's an injustice to those who have paid the extreme price and lost their lives in racing.
"This is a time to move forward and get racing back. Racing is going to go if we don't sort it out, and it has to be sorted out. Our club is not going anywhere, we are not disbanding, we are staying together and fighting. We are not going to let the sport die because we owe it to every person who comes out and puts on their helmets and leathers to race."
On Sunday, the South West Road Racing Athea were called off in what the Limerick club described as a blow to the whole community,
Michael Dalton, president of the newly formed SouthWest Motorcycle Road Race Club, said this year's event was to be a lifeline for the local village which has seen widespread business closures in the last 10 years.
"We were bringing back road races here after a long absence and we were hoping it would be a lifeline to many businesses to keep going," he said.
"This community is devastated that we have had to cancel the races. Ten years ago there were 13 pubs, 11 shops, three butchers and four filling stations and today there are just three pubs and one shop
"These races were due to take place on the weekend of August 5th and 6th and even if we got insurance in the morning, we wouldn't have the time to complete forms and make sure everything is complete without any mistakes. It would be unsafe to hold them.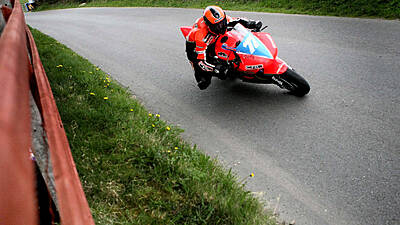 Ireland
Motorcycle rallies at risk in the Republic due to...
Members of Loughshinny Motorclub will meet on Wednesday to discuss if its Skerries 100 road race – which has already been put back – will go ahead.
"We have already moved the traditional dates of the race from July to September to allow Motorcycle Ireland to try and negotiate insurance cover. We now have to decide if the event will be viable with the extra costs involved in any insurance that may be obtained," said club Treasurer Graham Sheehan.
"It's disappointing and frustrating to say the least that insurance can't be secured."
In a statement Cork Motorcycle Racing and Vintage Club said: "Due to the lack of insurance cover for all motorcycle racing in the south of Ireland and resulting time constraint, we have been forced to cancel the 2023 Munster 100 Road Races scheduled for July 22nd and 23rd. We hope racing will be back next year.