Diminutive scrum-half Craig Casey is content to be the butt of the jokes after confirming his Ireland team-mates regularly "take the p***" regarding his height.
Casey is comfortably the smallest member of Andy Farrell's 33-man World Cup squad at just 5ft 5in.
The 24-year-old was immediately teased after arriving in France when captain Johnny Sexton acted as though he was the team mascot during Ireland's open training session in front of 12,000 spectators in their base city of Tours.
Johnny Sexton doing Johnny Sexton things!#RWC2023 | #IREvROM https://t.co/sevILxj2zc pic.twitter.com/gYY92K7YL6

— Rugby World Cup (@rugbyworldcup) September 12, 2023
Munster player Casey, who emerged from the tunnel holding Sexton's hand and then posed with him for a photograph, feels there is little point in rallying against the good-natured mockery, particularly with squad "sheriffs" imposing penalties.
"They like to take the p*** out of my height, as you can tell, but you just have to roll with it," he said.
"I think if you don't roll with it, you'll probably be fined.
"There are a few sheriffs in the camp that keep everyone on their toes. I'd say if I fought against it, I would probably be in big trouble so I just get on with. It's good craic."
Casey, who is competing for action with Jamison Gibson-Park and Conor Murray, is still awaiting his World Cup bow after acting as water carrier during Saturday's thumping 82-8 win over Romania in sweltering Bordeaux.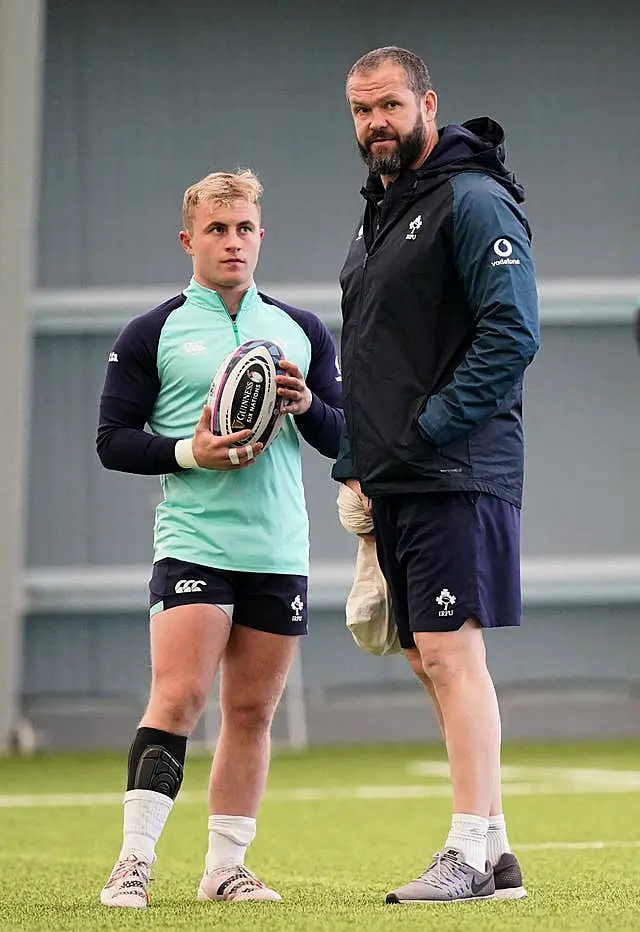 He hopes to be named in the matchday 23 for this weekend's Pool B clash with Tonga in Nantes and believes it would be "unbelievable" to make his tournament debut.
"It's exactly where you want to be as an Irish rugby player, at a World Cup being involved in this group," he said.
"I think we've all talked about what the buzz has been for the last two or three years and it's definitely increased since we got over here, the excitement levels within the group are brilliant.
"The first two weeks here were definitely hard work but we're mixing it with the craic as well so it's a very enjoyable place to be.
"It would be unbelievable to make my World Cup debut, if it happens. You have to be ready and when an opportunity does come, you've got to take it with both hands and try and cement your place."
After taking on Tonga, Ireland's bid to reach the quarter-finals will be decided during pivotal Paris appointments with South Africa and Scotland.
Casey and the majority of his team-mates gathered to see the Springboks defeat the Scots 18-3 on Sunday afternoon.
He is braced for a physical encounter against the reigning world champions on September 23 at Stade de France, while also expecting similar this coming weekend.
"There was a good 25 of us in the team room watching it, so there was a good buzz around that, a very physical game," he said.
"Scotland played very well first half, as well as South Africa, definitely physical.
On to the next challenge! 👊#TeamOfUs pic.twitter.com/HahOLnyDEO

— Irish Rugby (@IrishRugby) September 10, 2023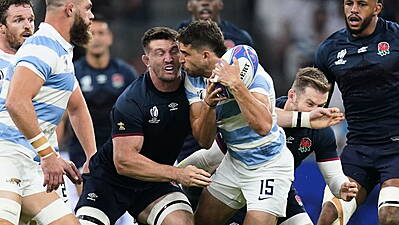 Sport
Tom Curry to miss England's next two World Cup mat...
"(They) just outmuscled them in the end, that's what we're expecting in a few weeks, that physical encounter."
Speaking about Tonga, Casey added: "We know how tough the Pacific island teams are and we're going to have to be at our best.
"We've got to go up another level (from Romania)."