A Formula One fan required medical attention after he was struck by flying debris in the chaotic ending to Sunday's Australian Grand Prix.
Will Sweet (31) said he was fortunate to avoid a "horrendous" injury and called on Formula One and its governing body, the FIA, to make sure it does not happen again.
Sweet, who is from England but now lives in Australia, was standing at the second corner of Melbourne's temporary Albert Park street circuit when Kevin Magnussen crashed into the wall on lap 54 of 58.
Magnussen's right-rear tyre flew off his Haas and bounced along the race track, while a large piece of wheel rim from the Dane's car launched 20 metres into the air, over the catch-fencing, before lacerating Sweet's right arm.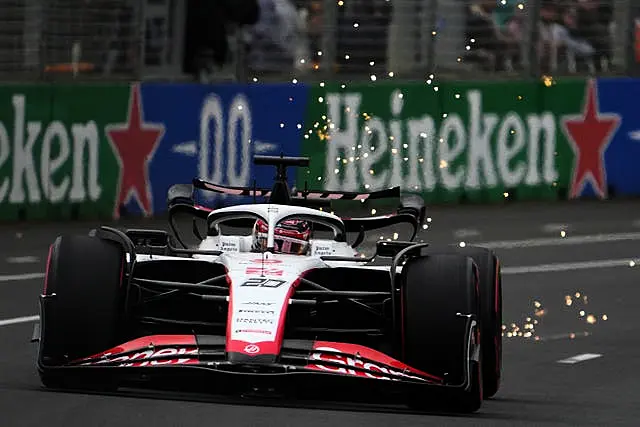 Describing the incredible sequence of events, Sweet said: "I saw a puff of smoke and was following Magnussen's car along the track and not following where he hit the wall and then suddenly a piece of debris came up flying over the fence and hit me on the arm.
"I was looking at my arm, not really sure what was going on and didn't realise I had been hit by a piece of debris. I thought I had been hit by a person.
"But people behind me were scrambling around, fighting over who gets this piece of wheel and I'm like 'what's that?' We pieced it together and I realised, 'holy s***, that's just hit me in the arm'.
"My forearm was raised because I was holding a tiny FM radio to my ear, but if my arm hadn't been there, I could have been hit in the neck. It could have hit my fiancee standing next to me on the head.
"I was also lucky not to have been hit by the very sharp end of the debris because that would have gone straight in. The debris was very sharp and very warm. It could have been a lot worse. It could have been horrendous.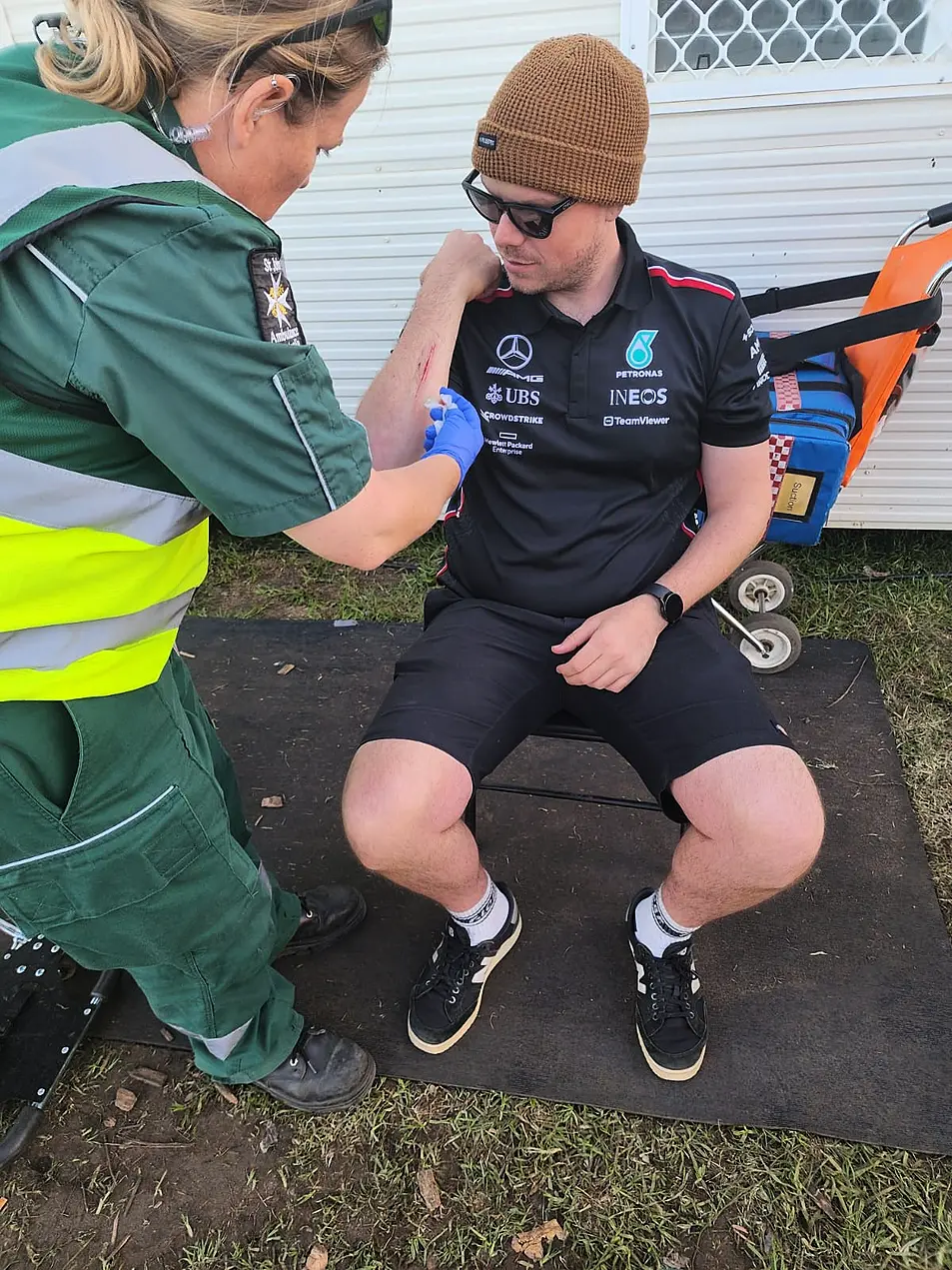 "There were a bunch of kids behind me, too, and they were fortunate that their dad was looking in the right direction and pulled them out of the way of danger. If I wasn't there, and it hit them, it would have been bad."
The race was suspended for 15 minutes following Magnussen's shunt before a third red flag followed and led to a 33-minute delay in the race which was eventually won by Max Verstappen. Lewis Hamilton finished second.
Sweet continued: "It was such an exciting part of the race that I wanted to watch the end so a group of mums behind me had some anti-septic cream and a bunch of plasters on them and they patched me up.
"But after the one-lap restart we realised there wasn't going to be much of a race so I headed over to the medical tent.
The incident involving Kevin Magnussen that led to our third restart of the day! 💥#AusGP #F1 pic.twitter.com/PLxHFsZMhK

— Formula 1 (@F1) April 2, 2023
"The paramedics were a bit bemused and didn't believe me when I said I had been hit by debris because I just had some tissues and a plaster on my arm, but then they peeled it back. They cleaned up the injury with some alcohol and told me I might need a tetanus jab if it gets red or sore."
Asked if the injury would deter him from attending another F1 race, Sweet replied: "I suppose it hinges on whether this was a freak accident or whether it could easily happen again?
"It could just be a freak one-off. I am really divided on it because we had a such good day and it was a great corner to watch the action.
"And if anyone was going to hit me with their car I'm glad it was Kevin Magnussen because I'm a Kevin Magnussen fan.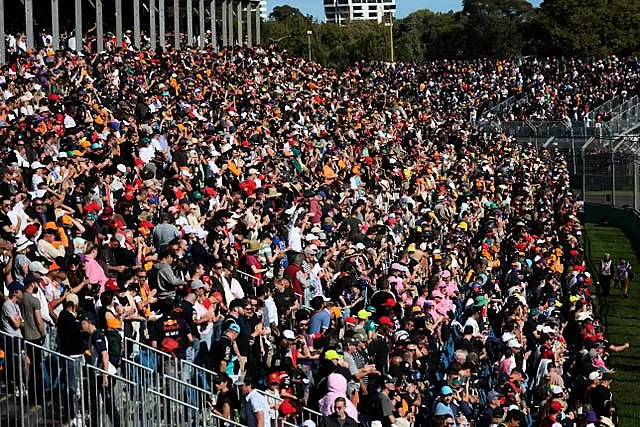 "A friend in a group chat on WhatsApp said 'Will is going to be gutted that Magnussen went off', and I said 'I think I know he went off, because I've just been hit by the debris from his car'.
The British fan's lucky escape places the safety of the Melbourne race – which has been a mainstay on the F1 calendar since 1996 – under the microscope.
A number of the 131,000-strong crowd made their way on to the track in the seconds after the chequered flag while the drivers were speeding back to the pits. Hamilton reported seeing them on the circuit.
The FIA said Australian GP chiefs have vowed to launch a "thorough investigation" into the spectator invasion after they agreed it was an "unacceptable situation", and "could have had disastrous consequences".