What started life as an arcade game is now a major blockbuster, and there have been plenty of platform-jumping adventures along the way.
The Super Mario Bros. Movie – coming out on April 7 – stars Chris Pratt as the titular character, alongside Princess Peach (Anya Taylor-Joy) and Luigi (Charlie Day), as they go into battle with nemesis Bowser (Jack Black).
But how did Mario jump from an arcade game to the big screen?
Years in the making
Mario Bros. was an arcade game in the early Eighties, before the first video game – Super Mario Bros. for the Nintendo Entertainment System – was released in 1985.
The game quickly found fans globally. In the original two-player version, players can explore the platform world as Mario, alongside green-dungaree-sporting sidekick Luigi.
Exploring realms of side-scrolling levels, the plumbers take on big boss Bowser to save Princess Peach.
In 1993, a live-action movie was released – starring Dennis Hopper and Bob Hoskins and set in Brooklyn – but it received mixed reviews.
The long-awaited animated offering is the biggest film in multiple languages to focus on the characters from the classic game.
Unprecedented success
The games have since come thick and fast in many forms, be it sports-based, kart racing or build-your-own worlds. The most recent game, Super Mario 3D World + Bowser's Fury for Nintendo Switch, was released in 2021, and reportedly sold 5.59 million copies.
Despite the fact the Mario Kart 8 Deluxe for Nintendo Switch was released in 2017, it continues to feature regularly in the top 10 games sold in the UK.
The franchise's popularity is evident: just this week, two Super Mario games appeared in the top 10 games charts, compiled by GfK.
Devoted fans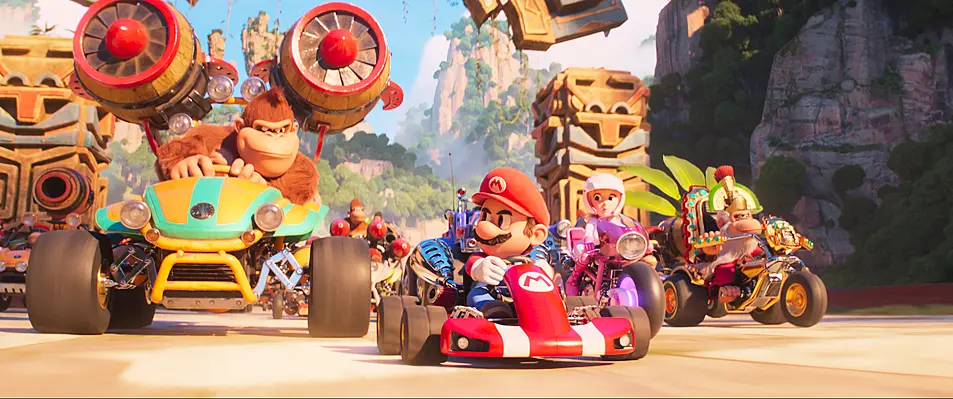 So what keeps people coming back to the franchise, and why are fans so eager to see Mario and Luigi on the big screen?
The tag 'Supermario' has over 7 billion views on TikTok, and Super Mario 64 has 2.6 million followers on Twitch.
Gamers like Kris Boorman – who works as a PPC account manager at marketing firm Embryo – love Mario and stand by every release.
"I've been playing Mario games since my parents got me an NES and the hybrid Super Mario Bros and Duck Hunt cartridge back in the day, and in the months leading up to the release of Mario 64 and the launch of the Nintendo 64, I was absolutely obsessed with Mario media," Boorman says.
"I even have a soft spot for the Nineties live-action Mario movie starring Bob Hoskins, Dennis Hopper and John Leguizamo."
The games are not just for kids either.
"My wife and I lived in Japan during Mario's 25th-anniversary celebration, and all over Tokyo there were promotions at restaurants, cinemas and pop-up stands celebrating – it was a great time to be there," says Boorman.
Nintendo's versatility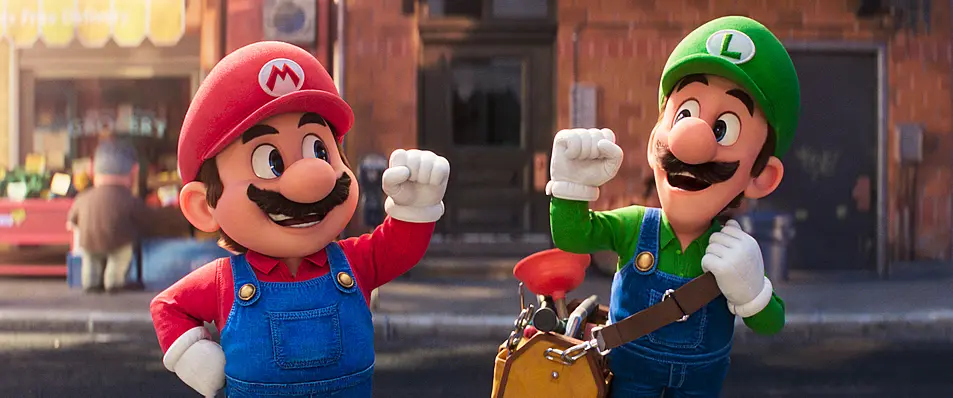 Non-gamers might wonder how it doesn't all get a bit repetitive.
"Nintendo [is] always trying new things and keeping things interesting, Mario games are for everyone, pure and simple. I think it'd be really hard to find someone who couldn't enjoy at least one Mario game," Boorman suggests.
"It is quite apt that the movie is being released by Universal, as the series definitely has universal appeal.
"And you've got the older Mario fans like me who'll keep coming back, because fundamentally, Mario and the core games are unchanged and just as fun as they were when we were kids.
"I think Nintendo just hit the nail on the head with incredibly appealing and timeless character designs. The games are so accessible that for many, Mario and Luigi were that gateway media for video games as a whole."
Nintendo is expected to reveal details of a new game this year.