Plus-size model Ashley Graham took to the runway in a glamorous corset for the Harris Reed show.
The show marked the informal start of London Fashion Week – officially running from September 15th-19th.
Graham donned a black gown with a shimmering gold corset and a sweeping shawl, as part of the 10 look show.
This isn't the first time Reed has worked with Graham, 35, having dressed her in a sculptural pale pink and black gown for the 2023 Met Gala.
Reed's catwalks are typically dramatic – previous shows have had performances from actor Florence Pugh and singer Sam Smith – and this season was no different.
Entitled 'Duet', the collection was inspired by Old Hollywood styles, mixing together masculinity and feminity.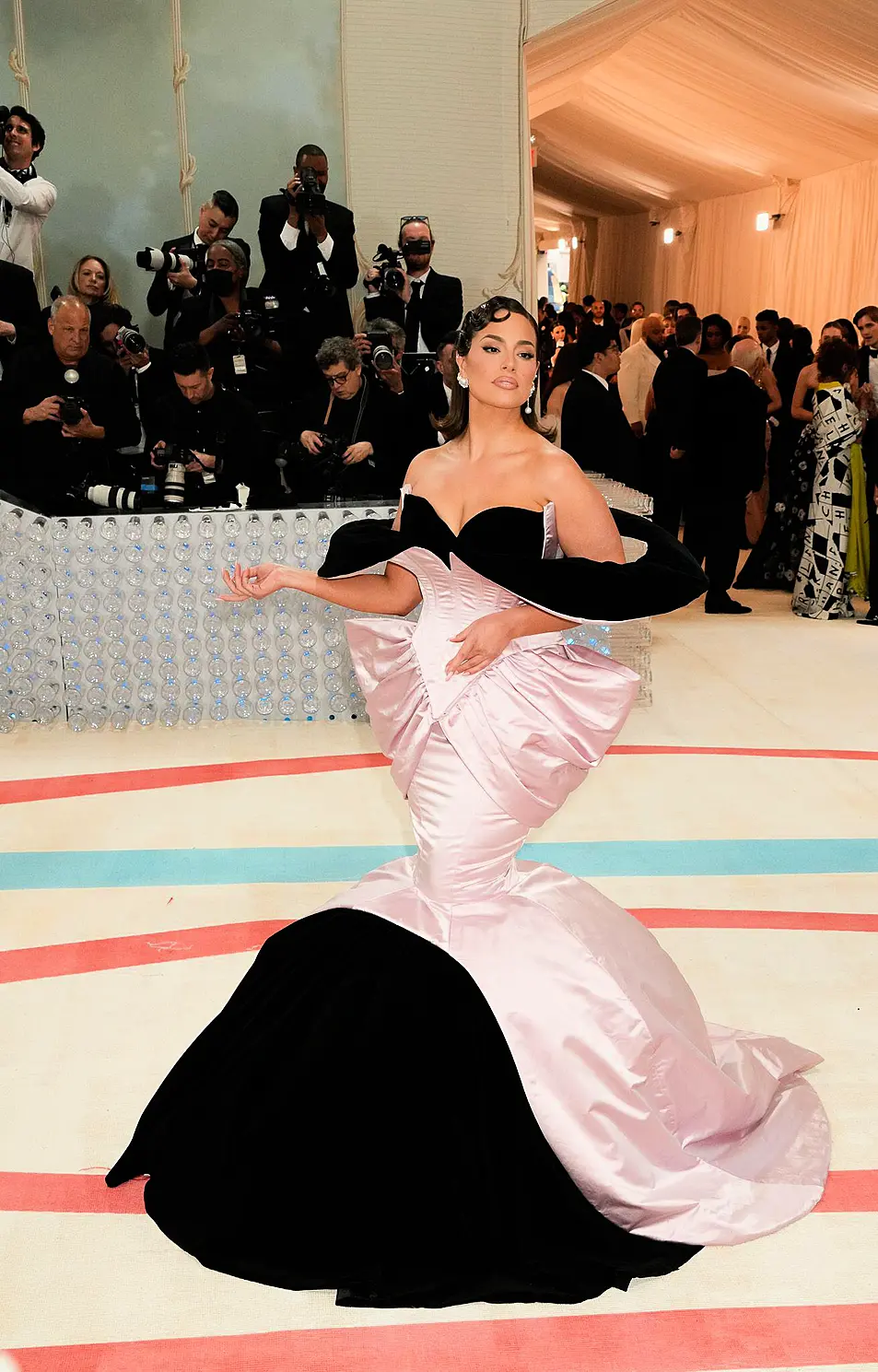 Designs on the catwalk used deadstock black velvet and white duchess satin with pops of gold, and played around with exaggerated proportions.
One of the standout looks of the show was a black and white evening gown with statement shoulders and a revealing low cut-out at the back – which could have been inspired by the low-slung 'bumster' trousers popularised by Alexander McQueen in the Nineties.
The largely monochrome nature of the collection was punctuated by metallic accents, with silver and pearl half-moon breast cups on one look, showcasing Reed's partnership with London-based jewellery brand Missoma.
The show was accompanied by vocals from Cosima, a Peckham-born singer-songwriter who wore an off-the-shoulder black and white gown to perform.
Watching front row at the Tate Modern in London were activist and model Monroe Bergdorf, Game Of Thrones actress Maisie Williams and Bridgerton's Charithra Chandran.
The show was inspired by Virginia Woolf's 1928 historical novel Orlando, often seen as one of the earliest representations of trans identity in English language literature.
Reed cited the quote: "Different though the sexes are, they intermix. In every human being a vacillation from one sex to the other takes place, and often it is only the clothes that keep the male or female likeness, while underneath the sex is the very opposite of what is above."
Backstage, Reed expressed the need for LGBTQ+ representation.
"It's more important today than ever, because we are seeing so much more hate on the streets. I think it's getting rapidly more aggressive and more unsafe to be queer and queer presenting in the city," the Evening Standard reported him as saying.
"Casting trans and non-binary individuals in my show potentially runs the risk of turning off some of my Middle Eastern and Asian clients.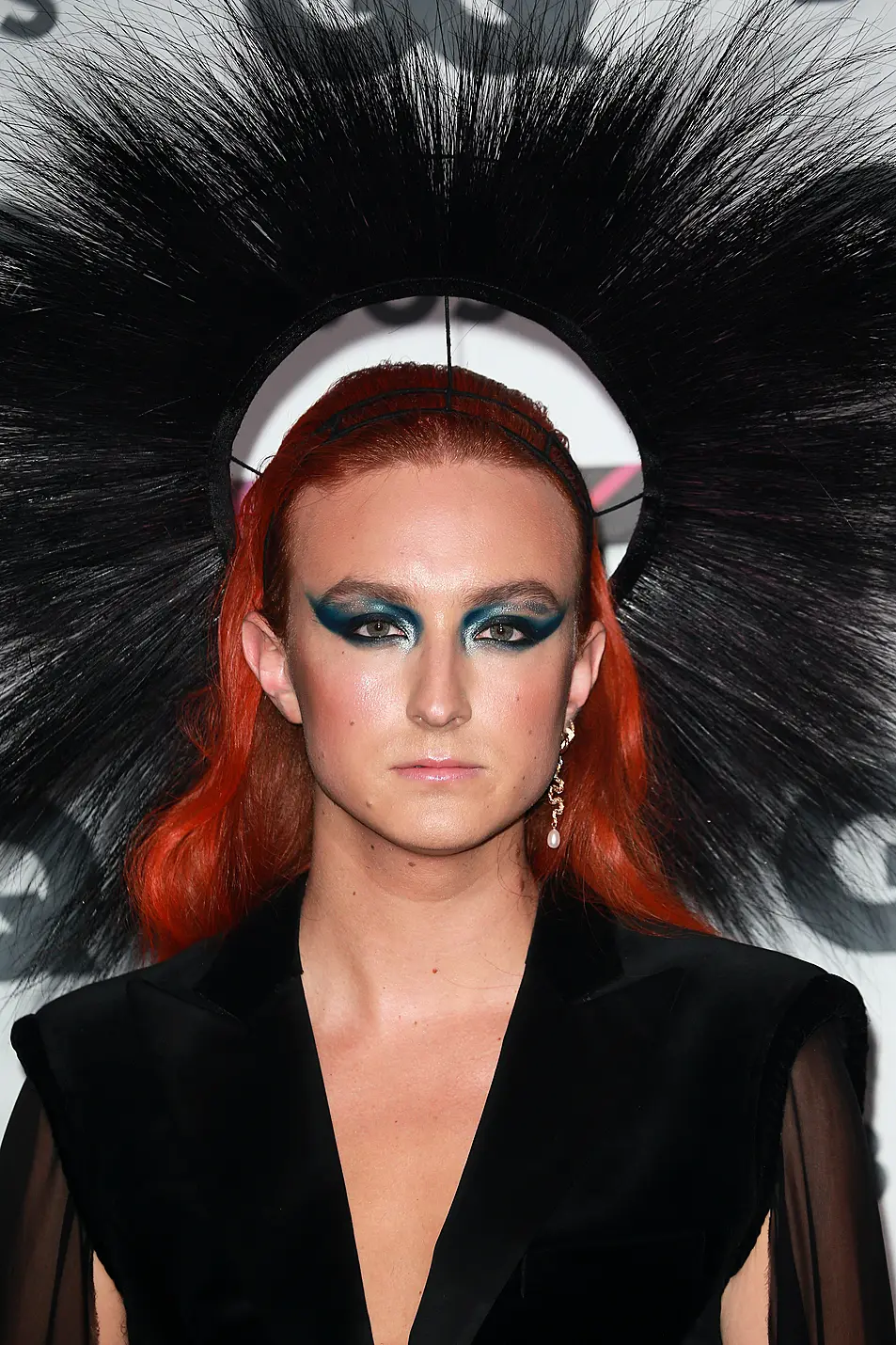 "As a designer, I walk a very fine balance of not offending too many people to equal sales and build my brand, but I still need to stand behind my messaging."
Reed's designs are often concerned with gender fluidity and theatricality, both at his eponymous label and in his role as creative director of French fashion house Nina Ricci.
In January 2024 he will publish his first book, called Fluid: A Fashion Revolution.