Kylie Minogue has announced her first Las Vegas residency starting in November – following in the footsteps of stars including Adele, Celine Dion and Lady Gaga.
The Australian pop icon, 55, will be the first headliner at Voltaire, a new nightclub venue at the Venetian Resort.
"VEGAS BABY!" the singer wrote on Instagram. "So excited to headline the all-new @VoltaireLV at @VenetianVegas starting this fall. See you there!"
The veteran pop star – whose latest album Tension is due for release in September – has been performing since the late 1980s, and is known for her incredible costumes.
Ahead of her Las Vegas residency, we look back at some of Kylie Minogue's most iconic on-stage outfits…
The red dress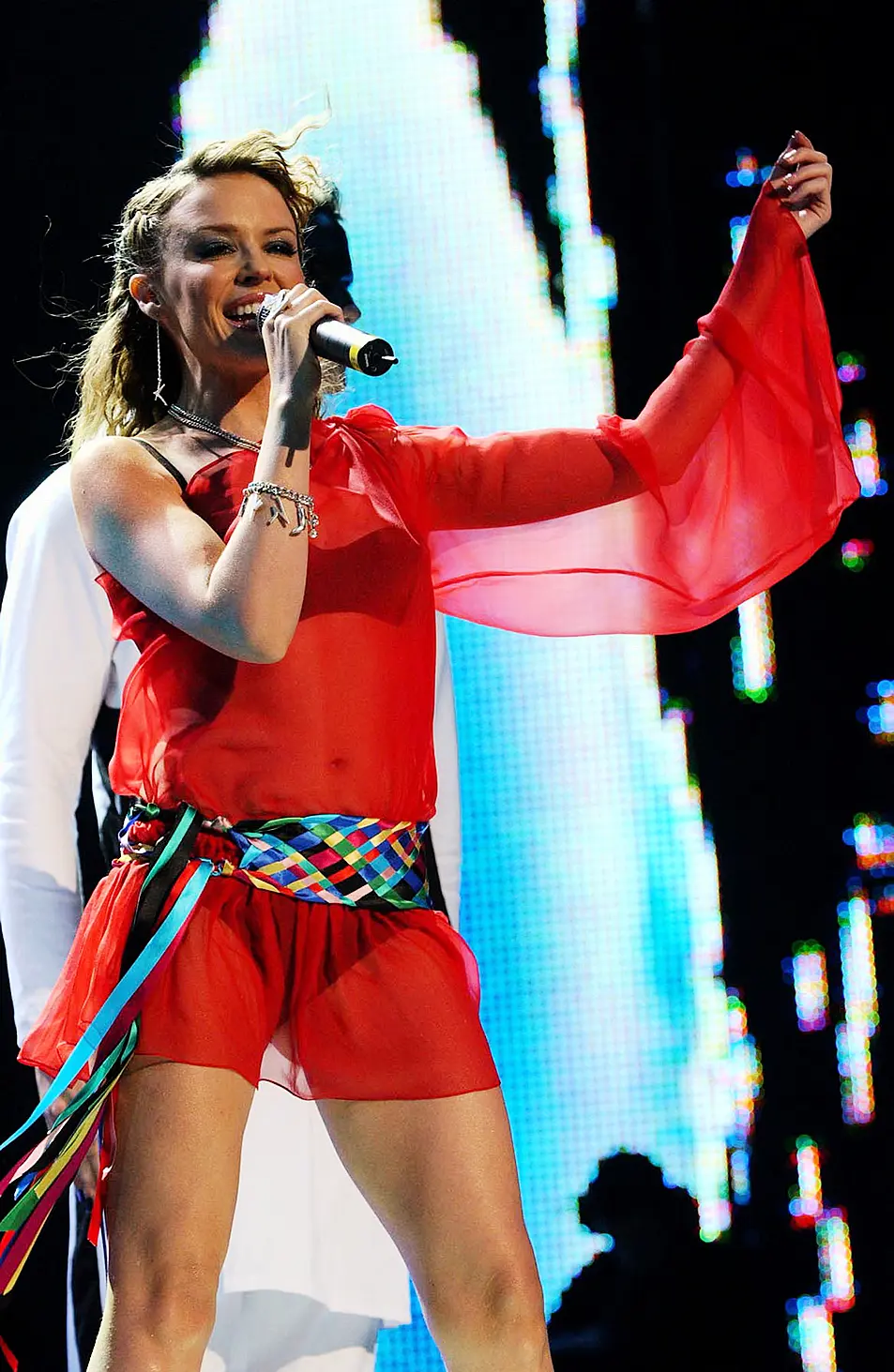 After those career-defining gold hotpants in the 2000 Spinning Around video, the pop star really hit her stride in terms of on-stage fashion in the early Noughties.
This bright red, super-short, one-shoulder Dolce & Gabbana dress with a multi-coloured ribbon belt, worn to perform at the 2001 Smash Hits Poll Winners Party, is a perfect example of Minogue's bold new look.
The corset dress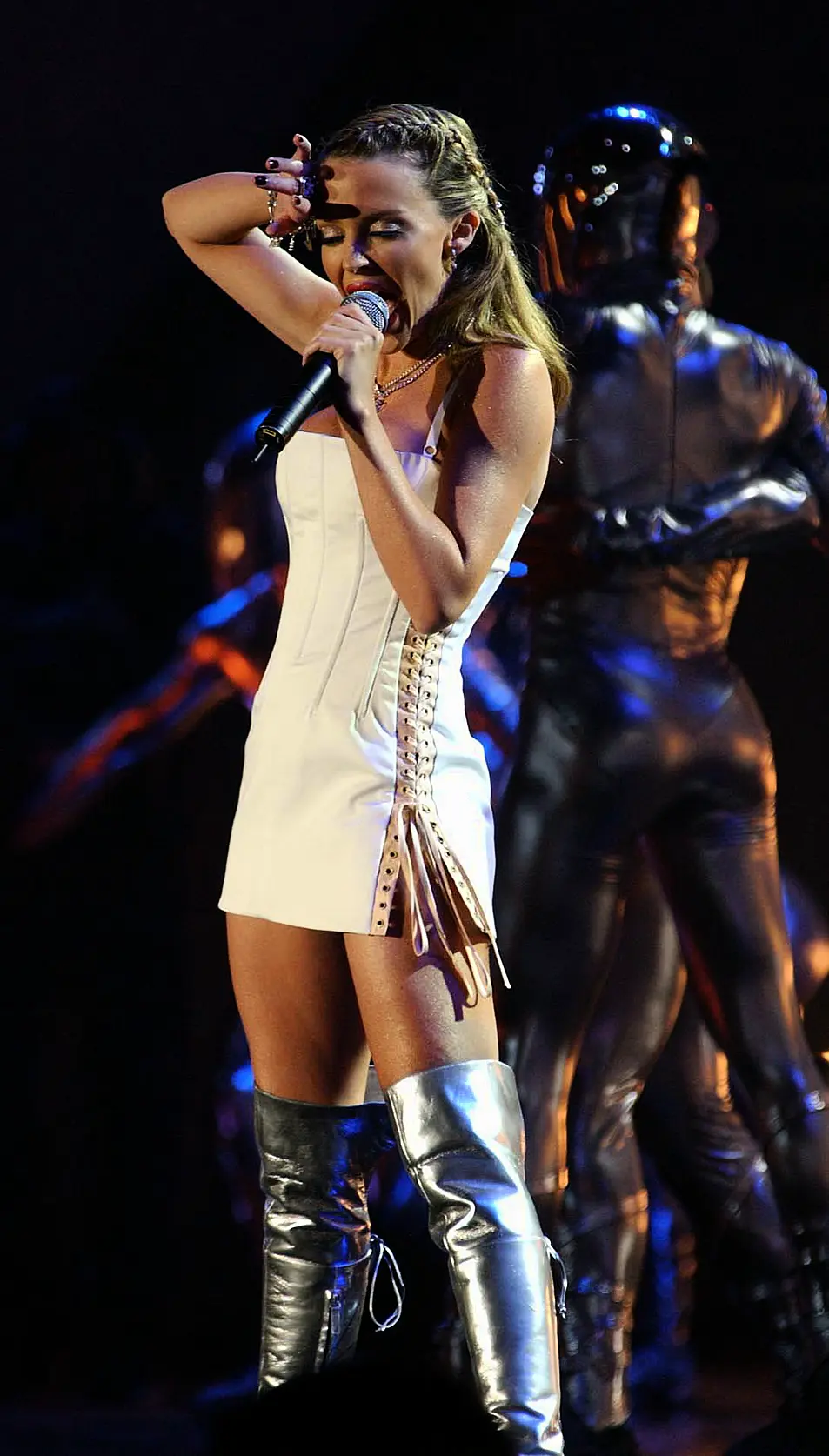 Performing hit single Can't Get You Out of My Head at the 2002 Brit Awards, Minogue chose a white corseted minidress by Dolce & Gabbana (she also had a red version) teamed with thigh-high silver boots.
The silver two-piece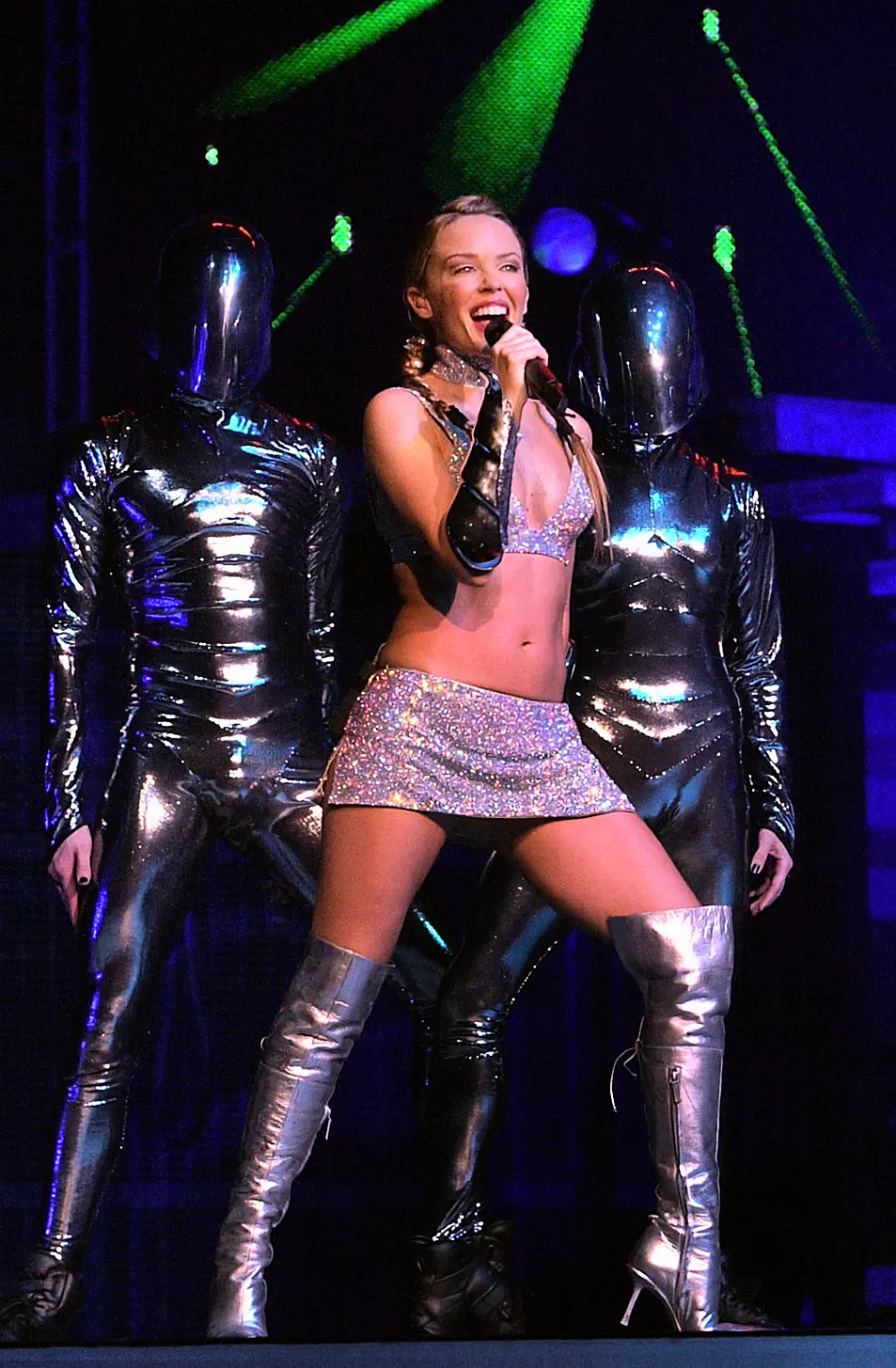 Another Dolce & Gabbana design, this silver crystal mesh crop top, mini skirt and choker was worn with her trusty silver boots on the Fever tour in 2002.
The French look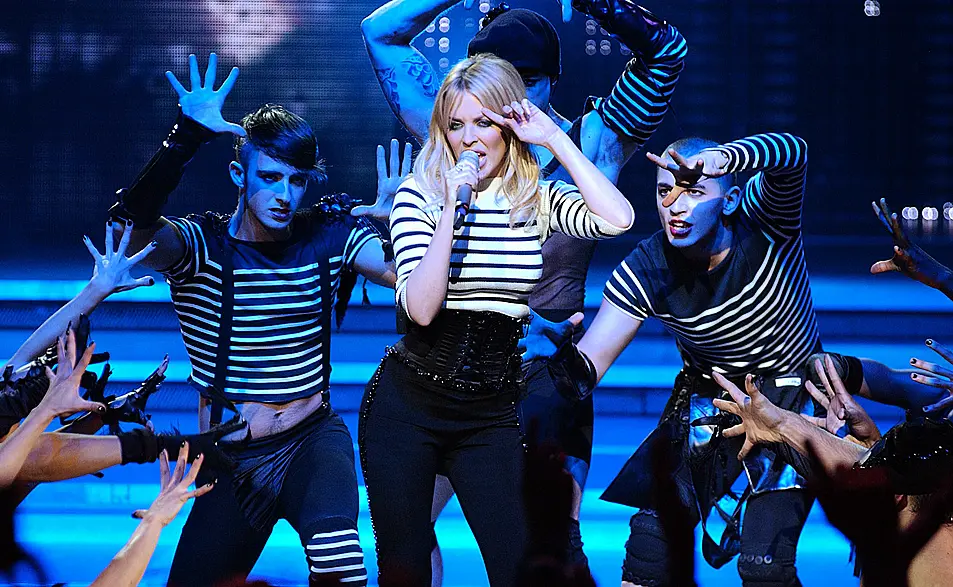 Echoing the outfit she wore on the cover of 2003's Body Language, Minogue chose a French-inspired stripey top, worn with black leggings and a waist-cinching corset while unveiling the album with a performance at London's Hammersmith Apollo.
The showgirl costume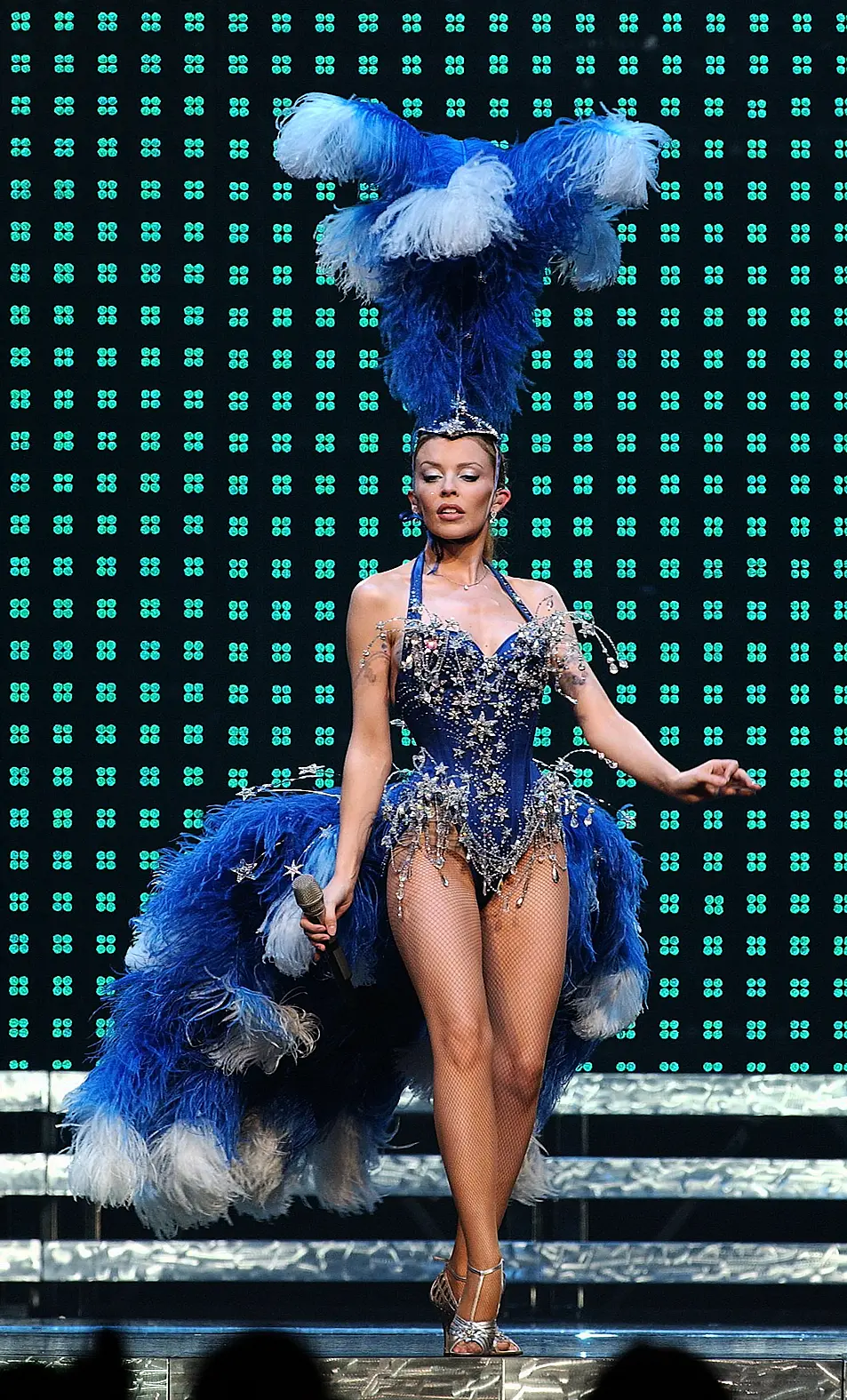 Minogue enlisted the help of a slew of famous fashion designers to create costumes for her Showgirl tour, which kicked off in 2005.
John Galliano was responsible for the iconic royal blue corseted bodysuit, with a dramatic feathered train and headdress.
The gothic glam look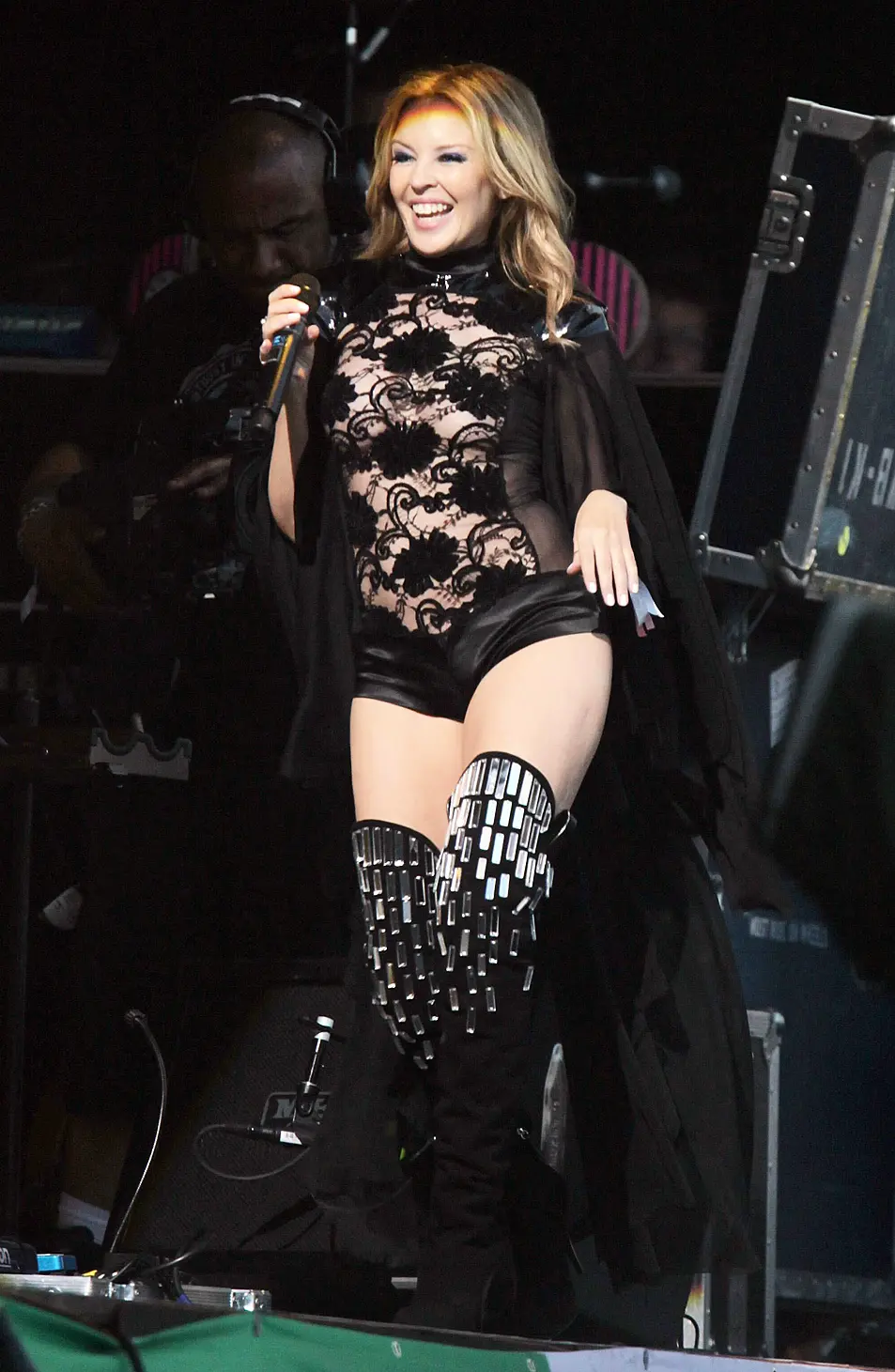 Making a guest appearance at Glastonbury 2010, Minogue joined the Scissor Sisters on the Pyramid Stage, donning a black lace playsuit and cape with a pair of embellished thigh-high boots.
The goddess dress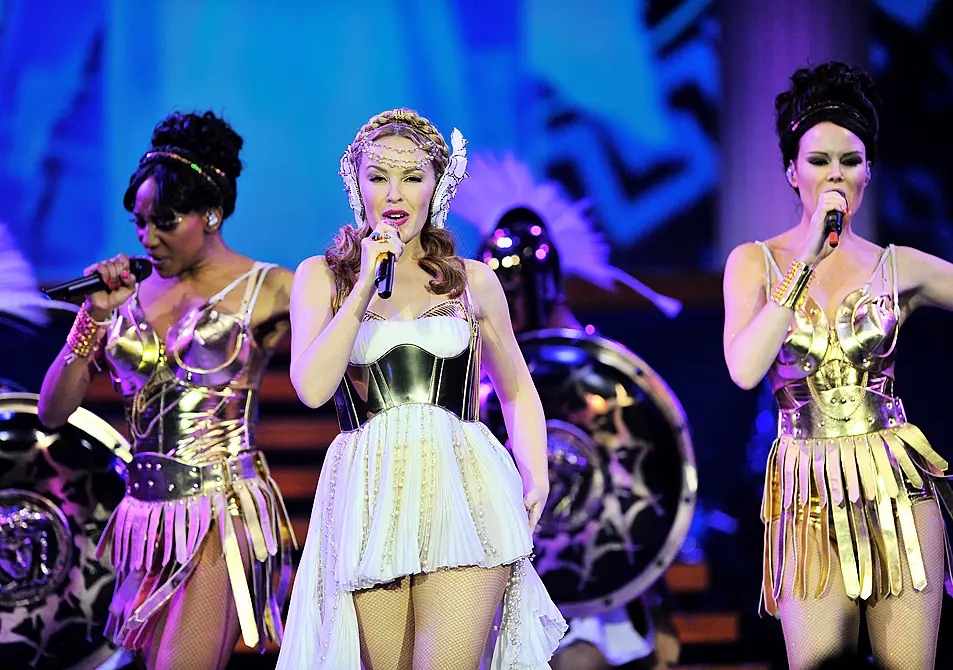 Teaming up with Dolce & Gabbana again for her 2011 Aphrodite tour, the singer gave us her take on the Greek goddess of love: a white dual-hem dress with gold leather corset detailing and a winged headdress.
The pearly queen look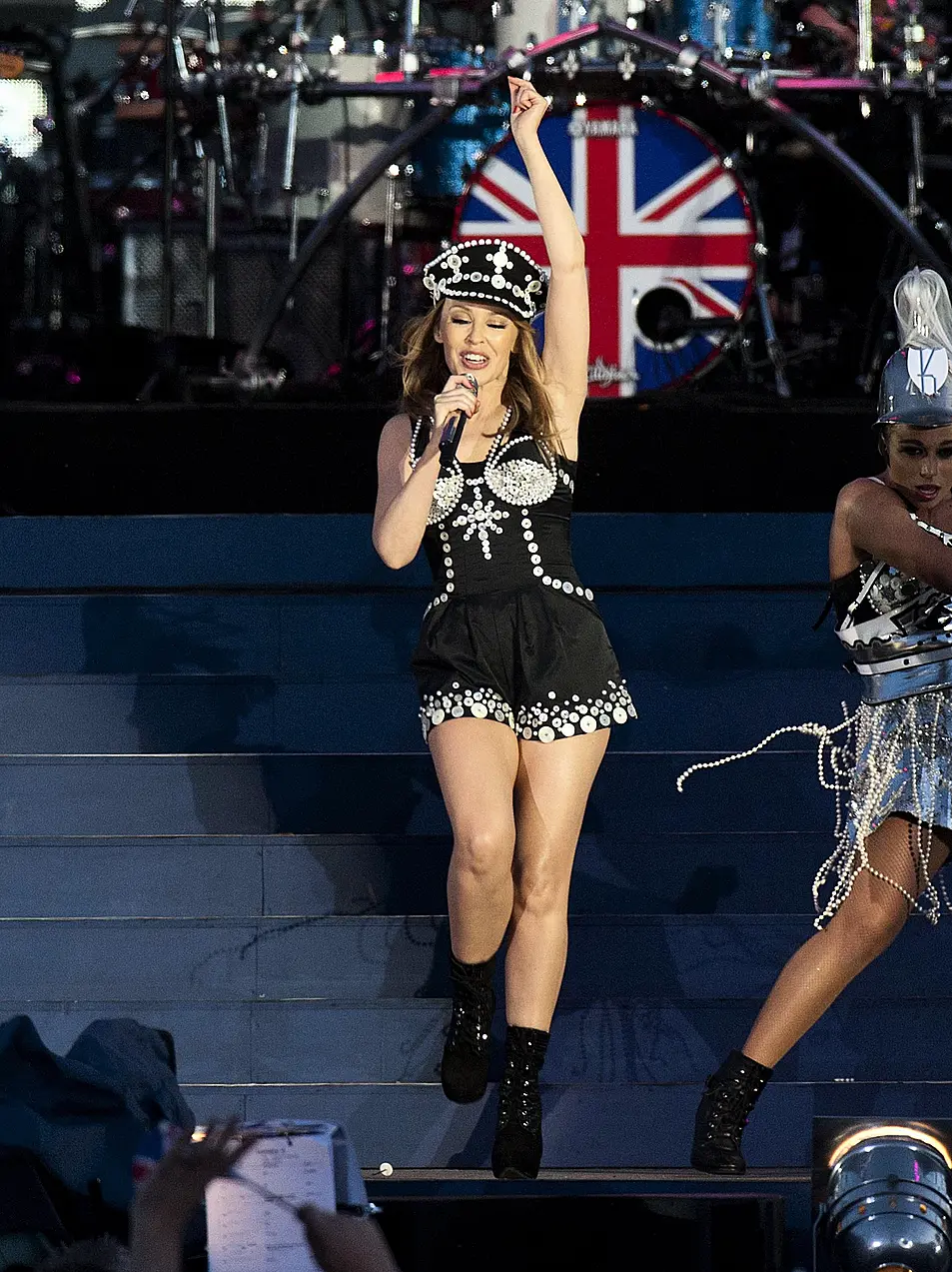 Embracing British style for the Diamond Jubilee Concert in 2012, Minogue put a sexy spin on the traditional pearly queen look, with a black playsuit and hat decorated with pearl buttons.
The LBD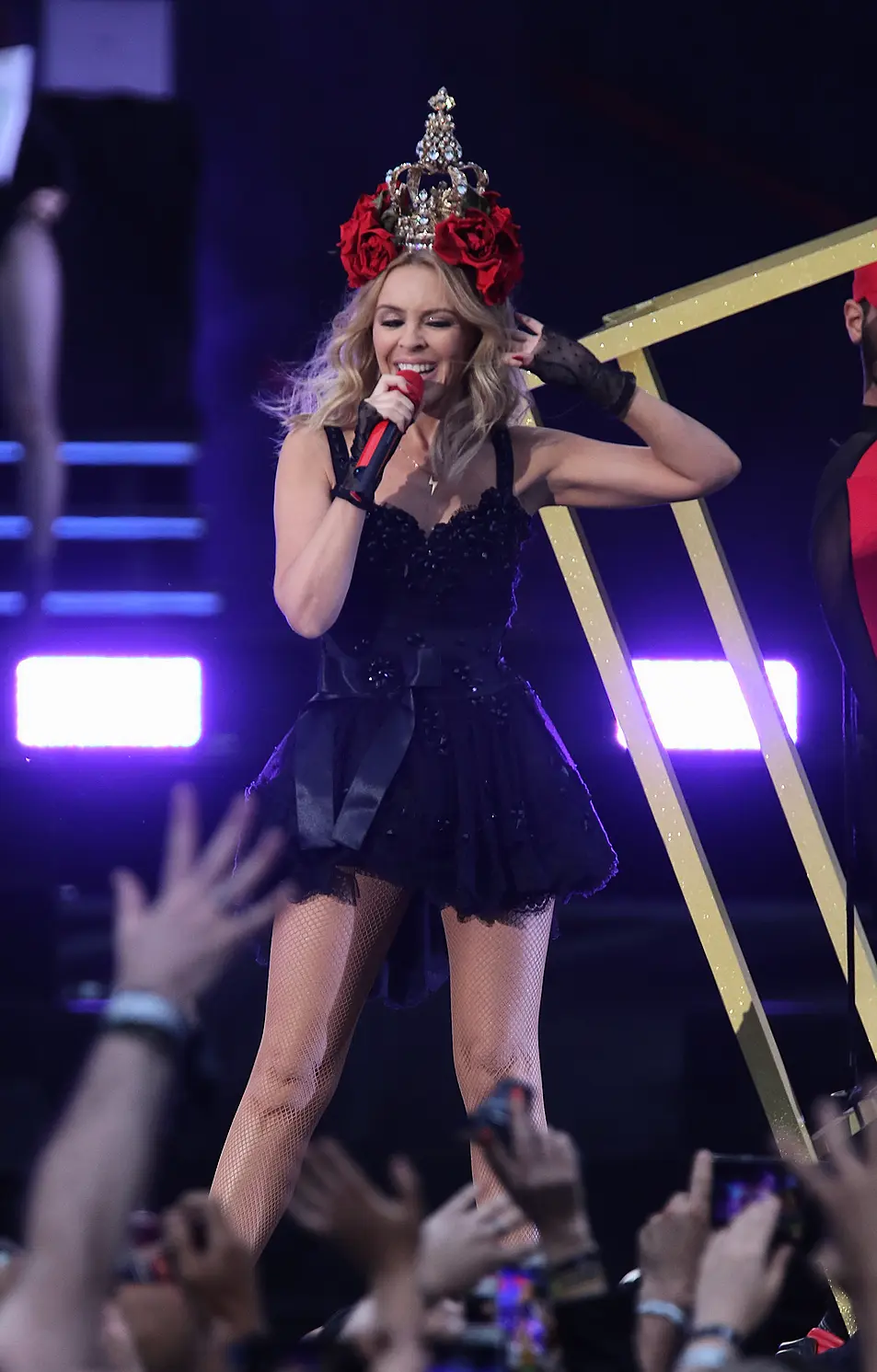 Minogue wore a series of Dolce & Gabbana looks while performing at the British Summer Time Festival in 2015, including this lacy black minidress with a statement floral crown.
The red jumpsuit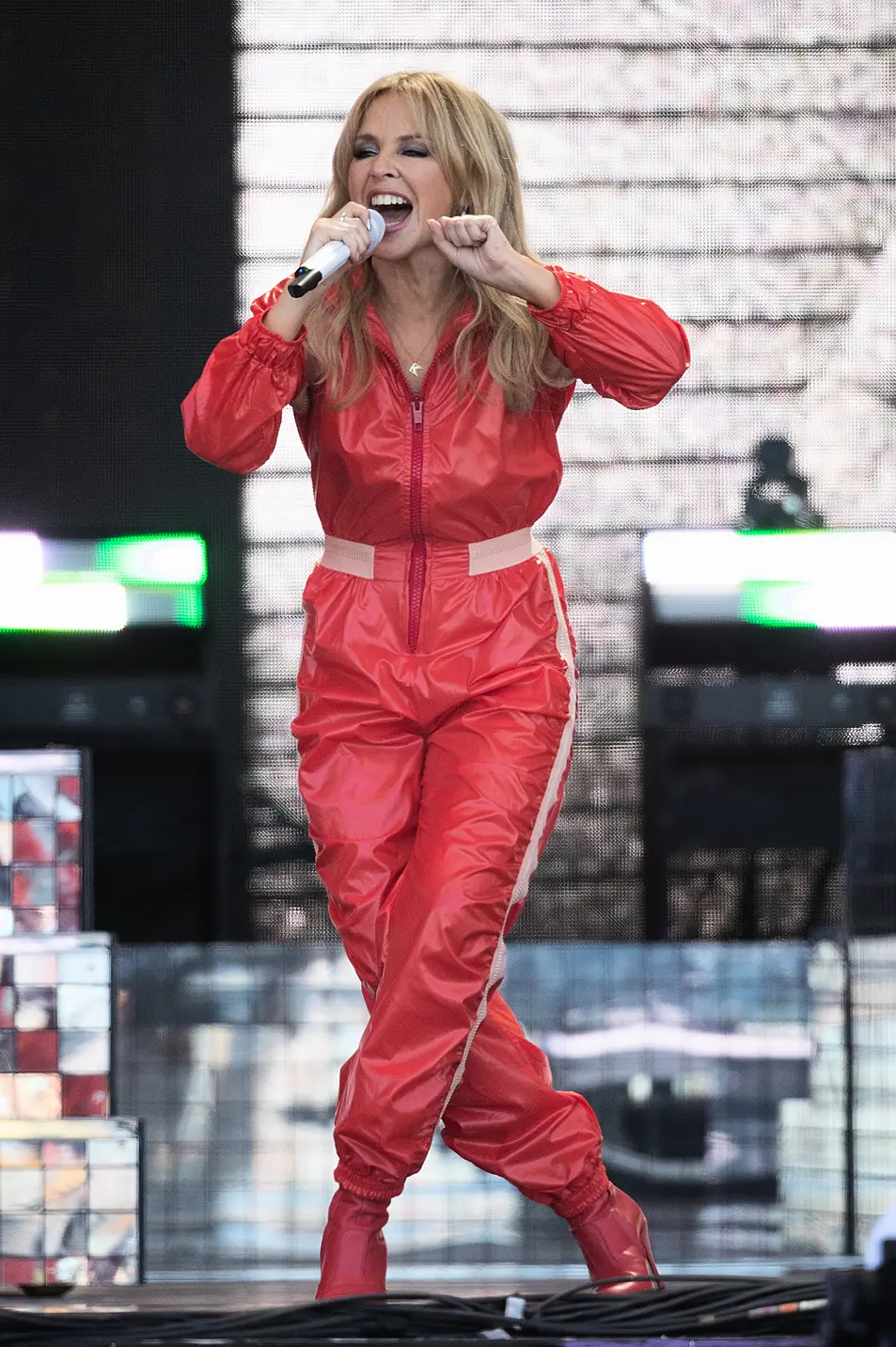 Returning to Glastonbury for a triumphant headlining slot in 2019, after having to cancel a planned performance 15 years earlier due to her breast cancer diagnosis, Minogue pulled out all the stops for her Pyramid Stage performance. One of the most memorable looks was this sporty red PVC jumpsuit, which she paired with leather stiletto boots.